Packer's new baby rides in on mother ship
Three weeks after his wife, Erica, delivered their third child, James Packer's other new baby has arrived: a 52-metre, $50 million luxury superyacht. The gleaming boat arrived in Darwin on Wednesday aboard a cargo ship, piggy-back style from Europe.
Longer than an Olympic-size swimming pool, the boat is the latest in a long line of expensive water toys Packer has spent more than $100 million on in the past five years.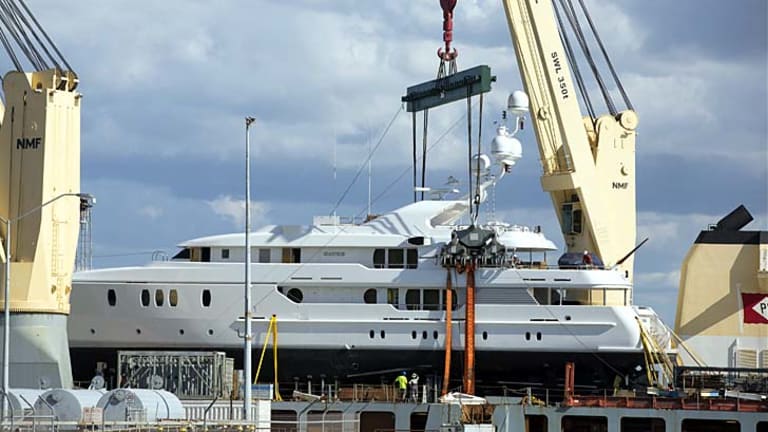 Packer has spent millions of dollars on a major refit of the yacht before it heads to Sydney, where it is due to take up residence in time for the Christmas-New Year season.
With the arrival of daughter Emmanuelle last month, who joins big brother Jackson and sister Indigo, the Packers have become more child-friendly in their choice of superyachts to spend lazy days on Sydney Harbour.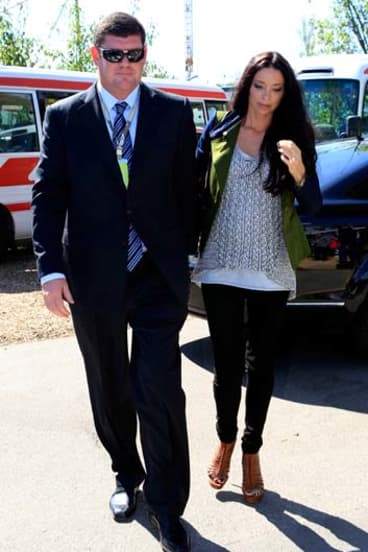 The need for speed has been replaced by comfort and practicality. Packer, who is sensitive about criticism of his expensive nautical habits, has also become more canny when it comes to his choice of pleasure ''tinnies''.
Currently named Sea Horse, the latest boat is actually third-hand. It was formerly known as Tigre d'Or and custom-built in 1999 by Dutch ship builder Amels. With its steel hull and aluminium superstructure, the motor yacht is equipped with an ultra-modern stabilisation system which reduces roll motion effect and results in a smoother, more enjoyable cruising experience. Perfect for the kiddies.
With a cruising speed of 14 knots and a maximum speed of 16 knots, the Packers will be able to get 5470 nautical miles out of her huge 106,000-litre fuel tanks, which is about what it would take if Packer decided to sail from Sydney to his Macau casino.
The new ship can accommodate 12 guests and up to 18 crew members.

Senior journalist Andrew Hornery is the man behind The Sydney Morning Herald's Private Sydney column. If they are worth knowing about, they are on the PS radar.
Morning & Afternoon Newsletter
Delivered Mon–Fri.