It wasn't so long ago that eating in a hotel restaurant was the very last option I would ever have taken. But things have changed. No longer are hotel eateries almost inevitably overpriced and average, plonked downstairs because you need to do something with the breakfast room at night, and to serve lone diners too tired or too late to venture further.
Canberra has its fair share of the new breed of excellent hotel restaurants - Monster, Capitol Bar and Grill and Agostinis - but the change has spread right across a wide range of styles and prices.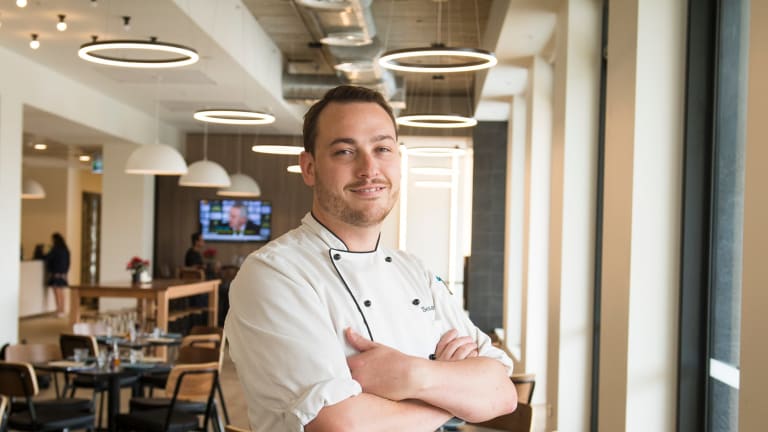 Perhaps it is planning laws that mean big apartments blocks often now include retail and cafe-laden ground floors or the increased competition for quick, to your door takeaway from the likes of UberEats, but whatever the cause the result is to be celebrated, with more good places for all of us to eat, including the weary traveller.
One of the latest is the just-open Podilato at the bottom of the Mantra on the corner of MacArthur Street and Northbourne Avenue in Turner (yep, you can see the tram line). The welcome as you enter the brand new hotel is immediate and enthusiastic, and we are seated pronto as we wander into the pleasant narrow space. A lovely long outdoor balcony will be a great option, but out of the question on the stifling night we visit.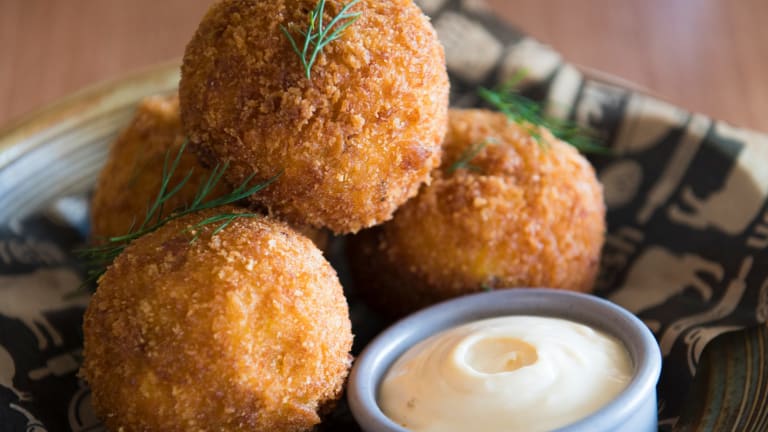 Greek/Spanish tapas and larger dishes are the go here, and this would be a good place to drop into for a drink and a quality nibble after work.
We choose a plate of white anchovies with chilli oil ($14) and pita bread and a beetroot carpaccio ($12) to start. The little Sicilian fish are plump and tender, with a clean, almost juicy consistency that takes them miles for the standard anchovie. Chili adds a lovely edge, and warm, fluffy pitta bread is terrific to mop up every drop of flavour.
The carpaccio is also boisterously flavoured, with crunchy green beans and feta working well with the poached beetroot, all making a good but not fabulous dish.
Delicious fried things are next, and we take a serve of the manchego croquettes ($16) and paella balls ($14) both arriving in a hearty serve.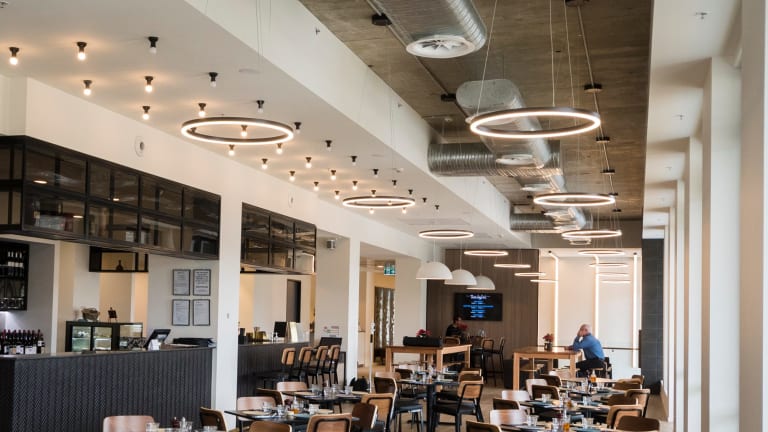 Manchego is a great Spanish cheese, perfectly combined with really good creamy mash, crumbed and crisped, with a contrasting capsicum relish. Paella balls are also good, great flavoured rice and seafood filling, inside a similarly crisp outer layer.
Advice on sizes and options is readily offered by our assured and clearly knowledgeable waitress. The service here is a standout - warm and welcoming, as well as efficient and relaxed, it sets Podilato apart.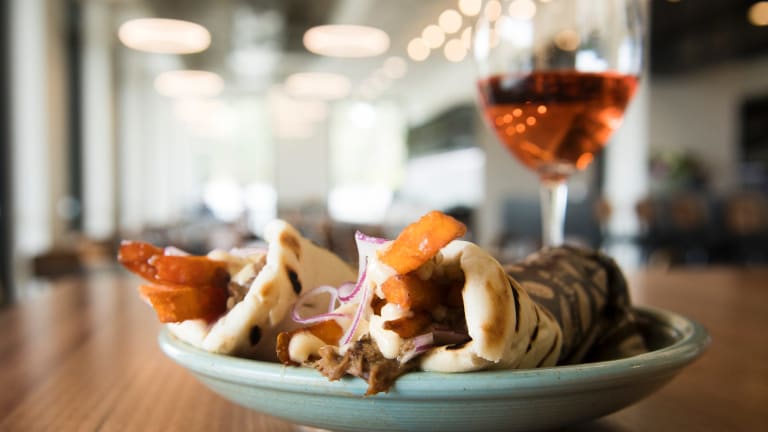 Mini gyros ($14), Persian lamb kofta ($15) and a serve of basil-buttered greens ($8) round out the meal. The gyros come as two lovely pita pockets stuffed with good chicken thigh, sweet potato chips, garlic sauce, onion and tomato. This is a great hungry person treat - don't be fooled by the mini, they are small, but there are two of these carb-laden beauties, and they come with pulled lamb as an alternative.
The greens, broccolini and beans, are lacking the zing of the rest of the food, and lamb kofta has a good but not fabulous flavour and are a little hard.
A generous bowl of the classic Greek mini donuts lokomades ($14) send us right over the edge, and served with Nutella and strawberries, are difficult not to like. Perhaps a little harder than the best of these little balls, they give us just the push we need to head back into the heat.
Podilato is a nice place for a casual meal with friends or the kids, just what you want along what will be an increasingly busy strip.
Morning & Afternoon Newsletter
Delivered Mon–Fri.