Road-testing the 5:2 lifestyle
To tell you the truth I'm starving. All I've had to eat is half a banana and a teaspoon of organic peanut butter, a quick and easy meal recommended by the hundreds of thousands of 5:2 diet worshippers who have formed a cult like presence online.
Forget Paleo and Dukan, the 5:2 diet has taken over the weight loss universe with its weekly regimen that involves two days of intense calorie restriction followed by five days of "normal" eating. Apparently regular fasting is really good for you, lowering cholesterol and balancing out insulin levels. And it's true, running around a little kid's taekwondo class while slightly dizzy and light-headed was a hallucinatory experience. Transcendental even.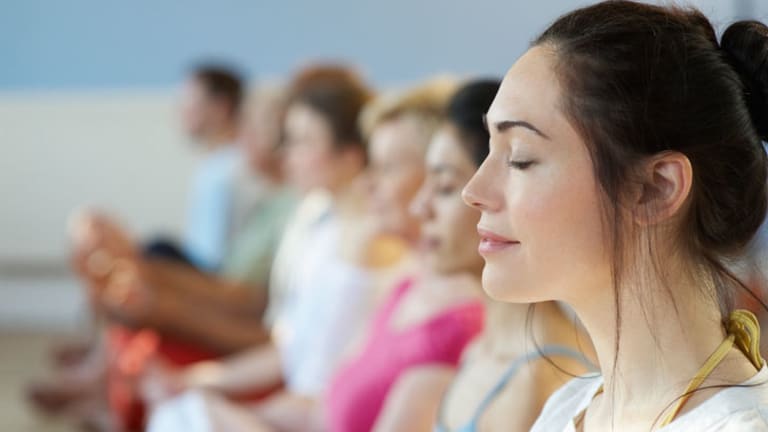 But the diet's creators, Michael Mosley and Mimi Spencer, have spawned more than just a mass of dieting groupies in search of bodily transformation. Jumping on the 5:2 bandwagon, some hardcore fans of the diet have used it as a platform to become lifestyle gurus themselves, claiming that the 5:2 approach works not only as a healthy eating plan, but also as a way of transforming your entire life.
"I'd become fascinated by the way 5:2 was inspiring people to make other changes once they felt more in control," says author Kate Harrison who started up a popular 5:2 Facebook group. "Our group included people who changed jobs, took up running, booked dreamed of trips, got pregnant, started new relationships."
Since losing 12 kilograms on the plan, Harrison has written three books based on the diet, including her latest, 5:2 Your Life: Get Happy, Get Healthy, Get Slim.
Naturally, Harrison also has a series of YouTube videos outlining exactly how to go about 5:2ing your life. "What is the point of life?" Harrison says on one. "I'm not going to tell you because it's different for everyone."
In a nutshell, Harrison's 5:2 lifestyle makeover is a "part-time" plan that involves thinking about what you want to do before you die, how you want to feel on your deathbed and how to overcome hurdles that stop you from getting what you want, in just two days a week. The rest of the time? Don't worry! Just get on with your usual, unsatisfying life. This is a part-time plan, remember?
I couldn't help but feel that, despite the hype, even the 5:2 has its limits.
I was initially going to write a piece that tested out the 5:2 lifestyle transformation. But, even for the sake of research, I just couldn't take Harrison seriously. Was it because of the amateurish YouTube videos shot in her kitchen? Or the fact that Harrison looks like a nice, middle-aged woman I'd chat to in the supermarket? Or simply because she has no qualifications whatsoever, other than being a self-confessed yo-yo dieter?
She got me thinking, though, about what it takes to become a successful lifestyle guru.
And it definitely takes more than dropping a couple of dress sizes on a fancy new diet.
While anyone can have their own YouTube channel and publish a kindle e-book, leaving your mark in the already saturated diet and fitness industry is almost as tough as becoming an A-list Hollywood it-girl. In her attempt to conquer the US diet and fitness industry, for example, Michelle Bridges' PR company paid an entire focus group to discuss whether or not Bridges should sport a fringe.
Yes. These things do matter.
Mosley definitely lacks the shine of US fitness entrepreneur Tracy Anderson or the celebrity cache of Gwyneth Paltrow. But, hello, he's a doctor! Like the scientists who developed the Clarisonic skincare device, this provides instant credibility. He is no cheap imitation.
And me? I hate to admit it but a day after fasting, I feel pretty great. So please look out for my new ebook. It's called Snow Peas Never Tasted So Good: Recipes for People Who Prefer Not to Eat.
Morning & Afternoon Newsletter
Delivered Mon–Fri.