LANDSCAPE designer Phillip Johnson wants a stream of water flowing through his bedroom: a shallow seasonal trickle running off his backyard billabong. While it sounds a pipe dream to most of us - and not even that desirable to some - our approach to water in the garden has changed. Natural fluctuations have become a virtue. It's all about connection to the wider landscape and using what water you can capture.
The drought shifted things. When there was so little moisture to be had, splashing mains water around lost its allure.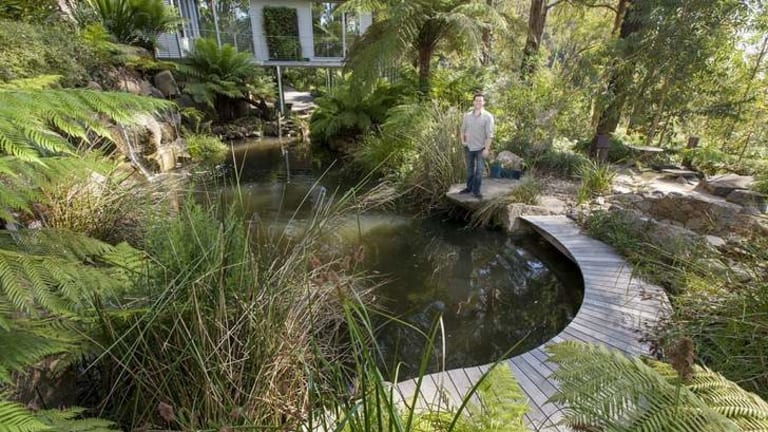 But with stage-one watering restrictions having ended in Victoria, what happens next? According to a Melbourne Water spokeswoman, our attitudes have altered permanently and many of the behaviours adopted during the drought have become ingrained.
But just as water has been cooling, reflecting and cascading since gardens began, water features will never be a novelty of the past.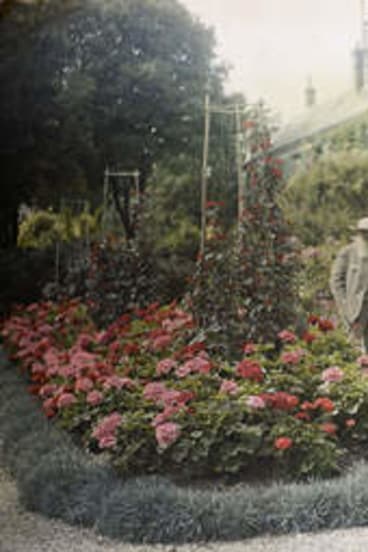 Next year several events related to water in the garden will highlight our different approaches through time. While Johnson will create an Australian-style gorge at the Chelsea Flower Show in London, here in Melbourne, at the National Gallery of Victoria, the accent will be French.
The water lily pond created by French impressionist artist and keen gardener Claude Monet in the 1880s for the bottom of his garden at Giverny included a Japanese-style footbridge.
Inspired by Japanese woodblock prints, Monet was hankering for a serene intermingling of leaf and water. The pond was to seamlessly blend in with his mass plantings of flowers and webs of cottage paths. Monet wanted a gentle expanse of water ringed with reeds, irises and willows, and topped with water lilies.
But, ever the obsessive, he was never going to settle for one or two robust species. Instead, he sought out unusual, tropical specimens and when they refused to flourish in the mild Normandy sun, he set about engineering a means of heating his pond. It didn't come off but the lilies he could cultivate multiplied all the same and he famously painted them in all lights and seasons. Produced as the First World War raged around him and with his only surviving son at the front, the paintings are a poignant example of the garden as an escape, and water in the garden as a calming, cooling respite.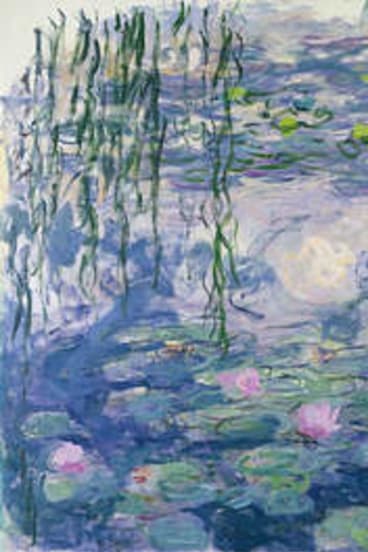 Some of the paintings will be exhibited during the National Gallery of Victoria's winter masterpieces exhibition, Monet's Garden, from May 10 next year.
Water lilies are also on the lengthy plant list Johnson has devised for the Chelsea show in May. The gorge, which will replicate an outback wilderness, is also about seasonal fluctuation - but as it specifically relates to water.
For Fleming's Nurseries' final entry into the famous event, which turns 100 next year, Johnson is taking his own Olinda garden as the starting point for an ambitious spread of rocky outcrop, waterfalls, pools and about 60,000 plants. Like Monet, he wants to make it verdant and seemingly effortless, as if it has always been there.
''I want to create something so magical, it will make my own garden look like a puddle,'' he says.
The aim is also to demonstrate how stormwater runoff can be captured and used on site and how, by filtering pollutants, such a garden improves the quality of urban waterways. It is all about integrated water management - taking into account the whole water cycle from catchment to coast. Johnson, whose display will be run on solar electricity, is negotiating to use the rainwater collected from Chelsea's media tents.
''I am trying to show people how they can harness and manage water by creating something beautiful that connects us back with nature,'' he says.
The four-metre-high waterfalls, 200 tonnes of rock and 100-year-old boab trees (which Johnson is hoping to transplant from Western Australia) will be grand, but the water-wise garden does not have to be so lavish.
Rain gardens can be as simple as porous paving, a planter box or swale. First developed in the US in 1990, rain gardens are self-watering and stormwater-filtering.
They soak up stormwater from diverted roof downpipes, surrounding hard surfaces or simply rainfall and, by incorporating layers of sandy soil, help slow the rate of water entering rivers and creeks.
Melbourne Water wants to see 10,000 such gardens registered in Melbourne by the end of 2013.
So far, about 7000 have been signed up. Keysha Milenkovic, the program's project leader, is confident of success.
And because plants for rain gardens must be able to tolerate both wet and lengthy dry conditions, Melbourne Water suggests Carex appressa, Lomandra longifolia, Juncus flavidus, Melaleuca ericifolia and Goodenia ovata.
Johnson is planning to use lomandra species in his Chelsea grassland as well as carex, juncus and goodenia ones in his filtration zones and billabong.
He also wants frogs, but given they're unlikely to make it to London, he will play recordings of his frogs in Olinda instead.
Morning & Afternoon Newsletter
Delivered Mon–Fri.