Cake Boss star Buddy Valastro says he's long wanted to give fans of his popular reality cable TV show an opportunity to taste the cakes viewers watch him bake and decorate.
So Valastro has given his cake recipes to the family-run company that supplies his bakery in New Jersey with goods like sugar and flour to help create a cake line that could be mass produced.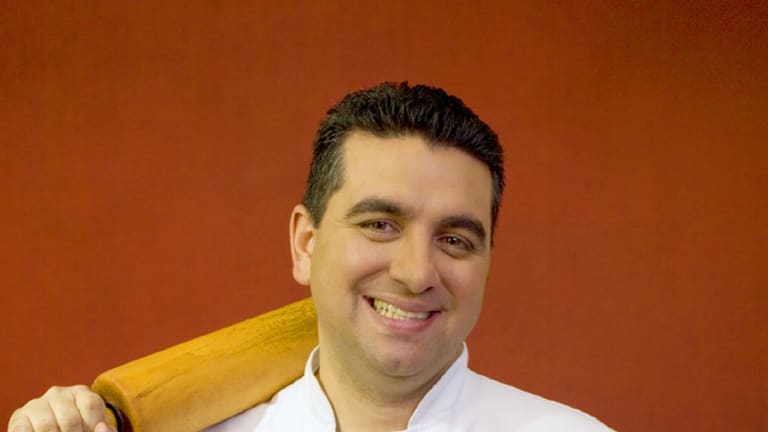 That line, based on recipes and designs of cakes he's made before, will start with the Badda Bloom - a two-layer cake, one chocolate and one vanilla, with a layer of fudge and covered in bright green, butter cream frosting with pink and purple flowers. The same two-layer cake will also be available in a My Party Cake design of blue, purple and green balloons and confetti over a layer of bright yellow frosting.
"What makes me unique is my designs," Valastro says. "We came up with the designs, using my exact ingredients and baking instructions, down to how many revolutions for mixing the batter ... I'm proud of this."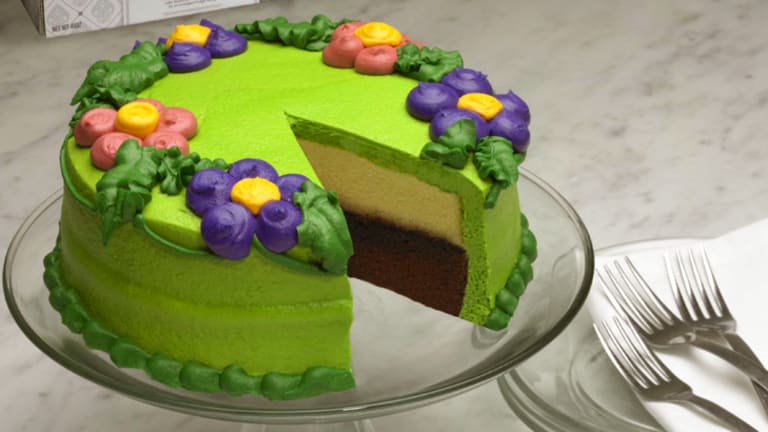 "I just love what I do," said Valastro, a fourth-generation baker. "I love making cakes, and I'm good at it."
Valastro's reality TV show follows him and his Carlo's Bakery staff as they turn out custom wedding cakes, specialty cakes and pastries. The show, in its fifth season, is often peppered with drama from Valastro's big Italian family and customers who come to him with sometimes outrageous requests.
The Cake Boss said he was a little apprehensive about mass producing his cakes, which he describes as "delicious, old-fashioned, old-world cakes" using high-quality ingredients.
"I was a little like, 'This is my baby. This is my name,'" he said.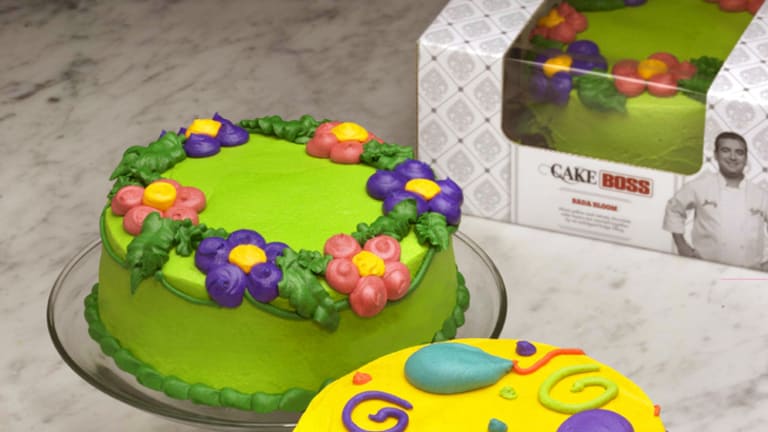 But after months of planning, going over designs and taste-testing, "when they brought the last final prototypes, you couldn't tell the difference between their cakes and mine. For me, that's the biggest thing."
In Australia, Cake Boss can be seen on Pay TV channel Lifestyle Food.
AP
Follow Life & Style on Twitter
Follow Life & Style on Pinterest

Follow Life & Style on Instagram @life_style_news
Morning & Afternoon Newsletter
Delivered Mon–Fri.