Women of Style
Strong female politicians are an established part of Canberra's political arenas. Richard Fox speaks to five women on balancing family lives, media jibes and their inspirations
Canberra Style: available online and in The Canberra Times today
Katy Gallagher
ACT Chief Minister
It's been a busy 17 months for ACT Chief Minister Katy Gallagher. Since taking the reins of the ACT government in May last year, it's been a gruelling, busy time for the mum of three but it's something she's relishing.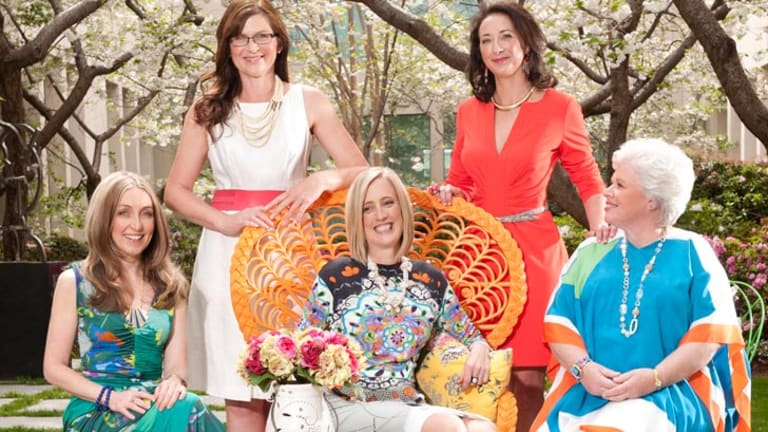 "I feel comfortable in it now. It took a few months to get my head around things, as it does with any new job anywhere. But I feel the past few months have been my best yet."
Canberra born and bred, Katy's political destiny started at a young age during her time at Melrose High School and Stirling College and continued with a politics degree at the Australian National University.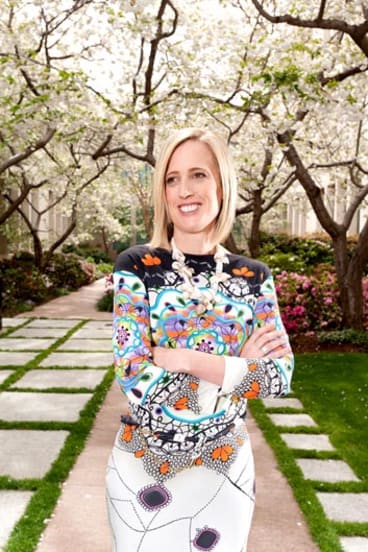 Roles with the Community and Public Sector Union continued the journey, along with a decade in various roles in a Jon Stanhope-led Labor government, including as deputy chief minister for fi ve years. Katy's ascendancy to the top job was completed when Stanhope retired in May last year.
But it was a destiny that almost didn't happen.
Katy freely admits to playing the "token woman" role in ACT Labor's campaign during the 2001 election in an attempt to boost female numbers in the Legislative Assembly.
"I wasn't meant to win, I genuinely didn't think I would win," she laughed.
And she nearly didn't. Katy won just 4.38 per cent of the first preference vote but following the distribution of preferences, she was elected as the fifth member of the seat of Molonglo.
"I won by 70 votes. That's 70 out of about 90,000 votes. I had no idea what I was going to do and it stayed that way for a few months."
Although Katy is responsible for a number of portfolios, including health and industrial relations, she still aims to continue her family duties and responsibilities.
"I'm a working mum, I still make the lunchboxes for my kids, I do the washing, I take the kids where they need to go and at the same time I'm the chief minister," she said.
"It's more public than the average day job. People see me on the TV and they may think I lead a different life to them but I still do the school run and all the other things.
"I'm proud of where I live but at the same time I'm just a mum at the school disco and at school events. I don't like being away from the family and if I was in federal politics I don't think I could do it."
Katy has been quick to show the strengths of female leaders and politicians after recent incidences of gender-based comments in the media.
She has shared a stage with Prime Minister Julia Gillard and social commentator Jane Caro in a discussion about powerful women and their role in politics, while she has been an outspoken critic of radio host Alan Jones.
"Canberra has always been ahead of the game, it's not unusual to have women in higher positions, the first chief minister was female and I'm the third female chief minister in just over 20 years," she said.
"It's generally accepted that politics is still a man's world but it's definitely changing.
"A lot of politics is now very personal and it does make me pull back a bit but you run the risk of seeming weak if you don't enter the game.
"The nature of campaigning during elections is very confrontational and I don't think that plays to women's strengths in general.
"My style is less confrontational and more personal. My opponents are who they are and I don't seek to blame them or point the finger. My style has been endorsed at three different elections now and people have told me to change it but I won't."
As campaigning draws to an end and an election nears, Katy is philosophical about her performance in the chief minister's position.
"It's been a challenge but it's one that I think we've succeeded in," she said.
"I feel like I've been able to make (the job) my own and it would be great to carry on.
"To those who want to enter politics, you can't just be a general branch member who is moaning about how things are going. You have to be in it to win it."
KATY WEARS: Millers of Manuka, Manuka, ETRO Dress, $1,075.00 La Cobbler, Canberra City, Bruno Premi, Blue Leather Heels, $199.00 DeVine Goddess, Canberra Centre, Westfield Woden, DeVine, Bangle, $42.00
Amanda Bresnan
ACT Greens MLA
It's not every day you meet a Bollywood dancing politician who has been on Australia's Got Talent but Greens MLA Amanda Bresnan is a different kind of politician.
"I went to India a few years ago and I found it to be a magical place, it really is the best and worst of humanity all in one place," she said.
"I found Bollywood dancing and loved it and have been dancing since then. We went on Australia's Got Talent as a group, it was good fun actually.
"Travelling to somewhere like that gave me a lot of confidence and taught me to appreciate things. We are very lucky to live in a place like Canberra, to be able to vote and to access healthcare."
Born and raised in Brisbane, Amanda headed south to become part of the ACT government's graduate program and later became a senior policy officer at ACT Health.
She went on to become a director of policy at the Mental Health Council of Australia and has continued to push for better mental health facilities during her time in the ACT Legislative Assembly.
"It's such a key part of public policy that has been neglected for so long and I will continue to raise the profi le of such an important sector," Amanda said.
Engaging the next generation of voters is an important role for Amanda – who ran for the federal seat of Canberra at the 2007 election – and she feels strong female role models are essential.
"My mum was very open about her political views and when the Greens came around, their ideas and values interested me," she said.
"[Former ACT Greens MLA] Kerrie Tucker was a big role model for me, she has also given me some great advice along the way too. I also look up to Hillary Clinton. She is such a strong woman.
"I admire women who inspire."
Four years on from entering the Legislative Assembly and on the eve of an election, Amanda is proud of her achievements.
"I'm proud of being elected, it's very hard work and a demanding job but it's worth it," she said.
"When I was elected, my mum rang a couple of weeks later and said "You're a politician now" and it was only then that it sank in.
"It's not a job you can prepare for but it's a job that grows on you."
AMANDA WEARS: Millers of Manuka, Manuka, ETRO Dress, $1250.00 LaCobbler, Canberra City, Francesco Moretti, Rosso Heels, $225.00 DeVine Goddess, Canberra Centre, Westfield Woden, Peter Lang Cuff, $169.00, Peter Lang Necklace, $99.00, French Blue Beaded Bracelet $22.00
Vicki Dunne
Canberra Liberals MLA
Vicki Dunne may be one of the ACT's longest-serving MLAs but her greatest achievements have taken place away from Legislative Assembly.
"Families are important, whether you're a politician or in any other job. My greatest achievement is that I have five kids who talk to one another, who are all friends and all look out for one another," Vicki said.
"Politics has always been the standard family fair ever since I was young, I grew up in a family where politics was discussed openly and I think it's something that should be maintained throughout the community."
For 30 years Vicki has carved a career out of standing up for family values and women in particular.
She holds the opposition women's portfolio, along with industrial relations and family and community services – along with a number of others – and feels it's rewarding work.
"A lot of it is raising issues, helping groups of people or individuals who are in trouble or who have come into a set of circumstances," she said.
"The review into the youth justice system was one such issue. It's an important set of circumstances that should have a good conclusion."
Vicki's career has included time in the public service, being a staffer to ACT Senator Gary Humphries and serving previous chief ministers in a number of roles.
In her spare time she is a weekend presenter on Canberra's Radio for the Print Handicapped, also known as 1RPH.
"Because Canberra is the size it is, people feel they know their local representatives and they do tell you things. It's an immense privilege to be able to listen to them and to try to help them."
Separating work and family life can be difficult for politicians but Vicki has made it a routine to say "no" to a few events.
"I tend to keep as much as possible away from Sundays as a normal course of events to allow time for my family. I also stay away from breakfast events.
Breakfast is a time to get the kids ready for school and a time for the family so that's important for me. Although, I do like the occasional time where breakfast is made for me."
VICKI WEARS: Millers of Manuka, Manuka, ISSA Poncho, $395.00 DeVine Goddess, Canberra Centre, Westfield Woden, Gold Necklace, $49.00, Peter Lang, Neon Stone Cuff, $107.00

Gai Brodtmann and Kate Lundy. Photo: Daniel Spellman
Gai Brodtmann
Member for Canberra (Labor)
As a female federal politician, Gai Brodtmann has been on the front line of some heavy criticism during the past few months.
"We've all copped the misogyny," she said.
"In the last sitting session, I spoke on the supertrawler debate and I was on the radio when a guy from Perth rang up and said 'how dare a woman speak on such an issue'.
"I've been in the parliament for the last two years and I've been surprised by it and I'm certainly noticing a trend.
"But it's at times like these where the strengths of women play out and we are all experienced enough to get on with the job."
Experience is something Gai is not short of.
Before being elected as Member for Canberra – an area which covers everything south of Lake Burley Griffi n in the ACT – in 2010, she ran her own business for 10 years and was a public servant, primarily with the Department of Foreign Affairs and Trade and the Attorney General's Department.
Gai represented Australia in India and worked on a range of international and domestic issues, she is listed as a volunteer director on the Gift of Life and Our Wellness boards and is a Fellow of the Public Relations Institute of Australia.
"I think it's really important at a young age to actively engage with [politics], throw yourself into it," she said.
"I meet a lot of young people around the country who are actively engaged in politics, especially women, and it's genuinely fantastic to see."
A little more than two years after being elected – and with the next election no more than a year away – Gai admits she is still developing as a politician and the increased public exposure the role has.
"From my first speech, I've always been comfortable speaking in parliament, it's such an impressive place and I feel I'm settling in to my role now," Gai said.
"You do have a vision for what you want to do and I feel I'm getting there.
"Being so publicly accessible is not something I've ever done before so it's a bit strange, but people talk to you and share their problems with you and it's incredible humbling to be in that position.
"Canberra is the biggest electorate, population wise, and representing the community is something I love doing."
GAI WEARS: Millers of Manuka, Manuka, ISSA Dress, $775.00 DeVine Goddess, Canberra Centre, Westfield Woden, Gold Necklace, $74.00, Peter Lang, Snake Print Belt $79.95, Peter Lang Morrocan Earrings, $114.00
Kate Lundy
Senator for ACT (Labor), Federal Minister for Sport and Multicultural Affairs
Kate Lundy's rise to a ministerial role shows there is no set way for women to enter the political sphere.
After dropping out of school in year 11, Kate went to work on a construction site and went on to be a trade union representative in the Building Workers Industrial Union.
Aged 28, she became the youngest woman in the Australian Labor Party to be elected to federal parliament and two years later took on the sport and youth affairs portfolios in opposition, which she held for 12 years.
"My story has been told before and I'm flattered that people are interested in it," Kate said with a smile.
"For women, there is no predisposed path into politics and it really can happen from any walk of life.
"I was living in Canberra and I think only in Canberra could an industry like the construction industry allow women to rise up. It's a very Canberra story."
A self-confessed sports addict, Kate has been able to combine her passion for sport with her career for much of her time in federal politics and it is a role she has cherished.
"I'm one of those people who are rowing on Lake Burley Griffin early in the morning. Whether it's summer or winter, I'm there.
"The sense of place that Canberra has, living and working in a beautifully designed place like this, gives me – and others – great inspiration.
"Sport is so important, it goes across political lines, it goes across borders and religions, it touches every Australian in some way."
In March this year, Kate's rise to the top was completed when she was made Minister for Sport and Minister for Multicultural Affairs in a cabinet reshuffle and with it, a dream came true.
"It's a huge privilege to take on the portfolio. It's where lives are improved and I am actively working with the community to make sure Australians are active and engaged with sport," she said.
And while things have gone well for the 44-year-old, she encourages women to get involved with politics in any possible way.
"When I first entered politics, I had doubts about having the right mind to do it but I'm a better person when I'm intensively busy and that's what this job makes me.
"Whether it's Emily's List [for female members of the Labor party] or other groups, get involved because that's the only way you can change things."
KATE WEARS: Millers of Manuka, Manuka, Armani Collezioni Dress, $900.00 Millers of Manuka, Manuka, Kenzo Belt, $715 DeVine Goddess, Canberra Centre, Westfield Woden, Cream Bead Necklace $49.00
FURNITURE: Flash Interiors Peacock Chair Orange, $410 Domayne Fyshwick, Green Ottoman, $199.00, Florabelle Pink Posey, $49.95, Marakesh Lantern, Small $49.95, Fleur Cushion Lemon, $24.95, Regency Chair, $269.00
STOCKISTS: Millers of Manuka (02) 6295 9784, DeVine Goddess, 0420 501 620 (Canberra Centre, Westfield Woden) La Cobbler (02)6247 4855
Creative Direction & Styling: MILED ACHI
Hair Styling: ADAM NOBLE, EMMA BOWERMAN, EDDY HWANG (NEXT HAIR)
Makeup: LESLEY JOHNSTON
Shoot Assistant: LAUREN BROWN
From Canberra Style magazine, available online and in your copy of The Canberra Times today.