When asked by a journalist what was most likely to blow governments off course, British Conservative prime minister Harold Macmillan famously ventured ''events, dear boy, events''. Prime Minister Tony Abbott would probably concur. The ''events''' he has had to confront since assuming office last September have been neither more nor less serious than those faced by his predecessors. What has distinguished Mr Abbott's handling of them events is a certain clumsiness, lack of empathy and ill discipline. A diplomatic crisis with Indonesia following allegations that Australia had bugged President Susilo Bambang Yudhoyono's mobile phone, an embarrassing U-turn on the Gonski education reforms, and accidental incursions by naval vessels into Indonesian waters brushed off with inappropriate sporting analogies - all have combined to ensure that the Abbott government's electoral honeymoon has been one of the briefest in recent memory.
Now Mr Abbott finds himself accused of lying by one of his own MPs, Sharman Stone, over working conditions at SPC Ardmona, the company whose request for $25 million in Commonwealth assistance to modernise its factory in Shepparton, Victoria, was knocked back last week.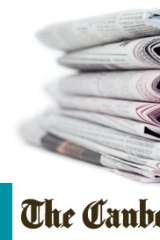 Having publicly announced its intention to end the age of entitlement, the government was always expected to decline SPC Ardmona's request. That was never going to be a popular decision in country Australia, however, and Mr Abbott sought, perhaps unwisely, to deflect some of the blame for the decision on to SPC Ardmona's workers, who he said enjoyed such conditions as allowances for wet shoes or clothes, redundancy of four weeks' pay for each year of service, and nine weeks of paid leave, including a five-day Melbourne Cup long weekend. Unfortunately for Mr Abbott, the award and conditions at SPC Ardmona are not as ''astounding'' as he asserted. Employees get 20 days' annual leave, not nine weeks; the wet allowance amounts to just 58¢ an hour; and the redundancy payments, while well in excess of the national minimum standard, are not unusual in the enterprise agreement covering the Shepparton plant. Had he taken the trouble to inquire more closely, Mr Abbott would have found that redundancy payments are already being wound back, that SPC Ardmona workers typically earn just under $50,000 a year (the ordinary-hours average yearly wage in Australia is nearly $74,000) and that the company attributes its operational difficulties not to labour costs and extravagant allowances but on the high local dollar and the dumping of cheap imported fruit and vegetables onto the market.
Notwithstanding the fact that her seat of Murray takes in Shepparton, Ms Stone's accusation that Mr Abbott has misrepresented the troubles at SPC Ardmona is extraordinary - and a clear breach of Coalition solidarity. Ms Stone was a minister in the Howard government, but was overlooked for a frontbench role in the first Abbott ministry, and this doubtless was a factor in her decision to speak out.
Whether her premeditated action in defence of SPC Ardmona workers was tinged with malice or perhaps simply misguided, she has given Labor a handy club with which to beat Mr Abbott, whose labelling of Julia Gillard as an incorrigible liar over three years went well beyond what many considered to be fair and decent. It was effective, however, and Labor will be sure to repay the debt with interest.
With a weakening economy, the prospect of significant spending cuts in the May budget, and an increasingly critical electorate, Mr Abbott faces a tricky task in getting his government back on track. Having been in office a little over four months, there is plenty of time left for him to set matters right before he has to face the voters again. If a template is required, Mr Abbott could review John Howard's achievement in turning his government's fortunes around after a similarly unsteady start in 1996. The key to that transformation was Mr Howard's unflappable public persona, his application of strong discipline within the party room, and his willingness to hear out his backbenchers - traits Mr Abbott is yet to demonstrate. How he deals with this latest ''event'' may set the tone of the rest of his time in office.