There is no official prize given for the ACT's Most Grotesque Image of the Year but Gang-Gang gives the award, unofficially, to this image that leaps out at the startled reader from the just-issued new edition of the Forrest Tennis Club newsletter.
It is Michelangelo's David - a byword for slender, muscled, male bodily beauty - become squat and obese.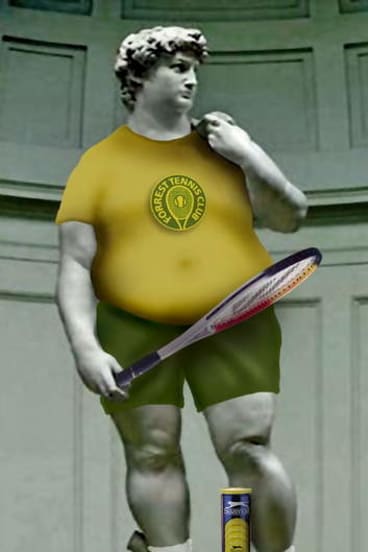 Ready for tennis (and showing that he certainly needs the exercise), he's wearing a Forrest Tennis Club T-shirt.
In the newsletter, the caption for this horror contains the unreliable information that Michelangelo was a keen tennis player.
Morning & Afternoon Newsletter
Delivered Mon–Fri.