A heart for Canberra and the Raiders
The star of former Canberra reporter Erin Molan continues to rise with Channel Nine - as a sports reporter and regular panellist on The Footy Show.
She moved to Sydney 2½ years ago to work in sport for Nine after stints with Channel Vision and WIN-TV in Canberra.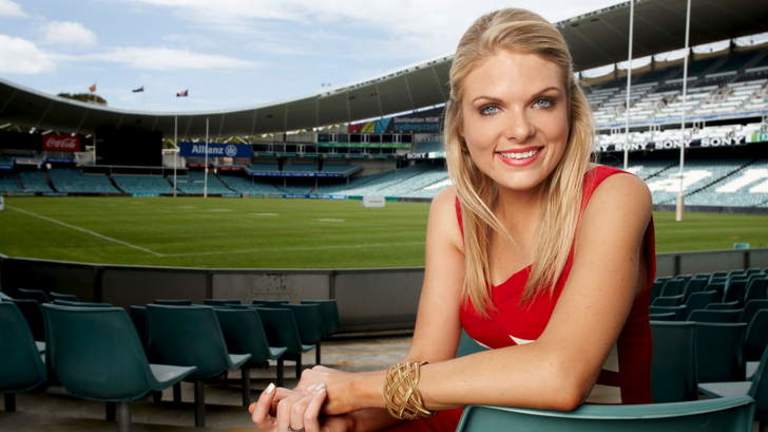 Although born in Canberra, Molan travelled the nation as a child, attending 16 schools, thanks to the army career of her father Major-General Jim Molan who, with wife Anne, still lives in the national capital. Molan's grandparents Frank and Margaret Williams are also in Lyons, ensconced in the family home they have lived in for decades and which was a much-loved constant for Molan during her nomadic childhood.
''I've always considered Canberra my home,'' she said.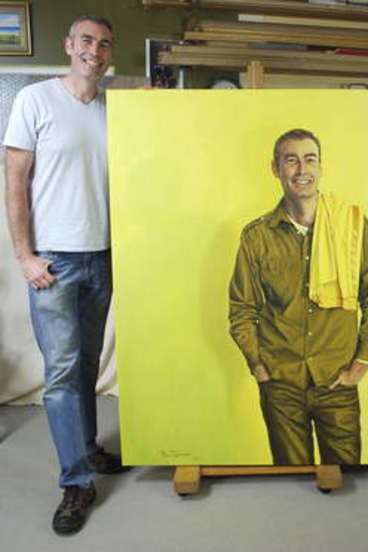 Molan, 29, says working on The Footy Show, talking about the rugby league news of the week is a buzz. ''They are crazy. It's nuts, so funny though. They are the best group of guys,'' she said.
She nominates the Rabbitohs' Sam Burgess as the best NRL player to interview. ''He'll always give you something cheeky and controversial.''
It has been a sad week for the Nine newsroom with the death of journalist Peter Harvey.
''He was incredible,'' Molan said. ''It's so hard to describe. There was such an aura about him. It's really, really sad.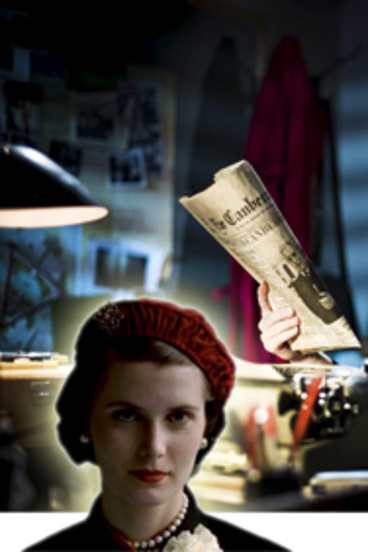 ''We talked a lot about books … I can see his chair from where I'm sitting and there's his big blue jumper that hangs on it and I actually wore that jumper most days because I get really, really cold and today I've brought in a different cardigan because it doesn't feel right to wear it now.''
Meanwhile, Molan says she will be behind the Green Machine this season. ''I bleed green. I'm the biggest Raiders fan you'll ever meet,'' she said.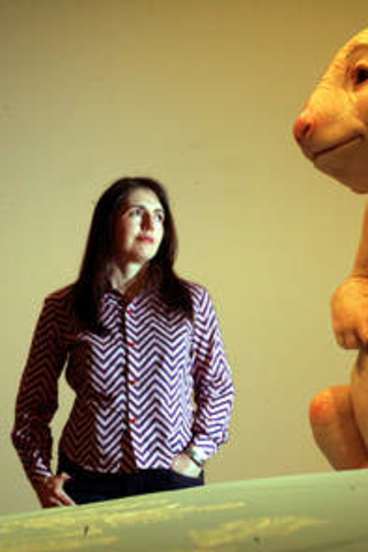 Getting a Wiggle on to pose for prize
Canberra artist Ross Townsend managed to persuade Yellow Wiggle Greg Page to venture out to his Tuggeranong studio to sit for a portrait for the Archibald Prize during a break from The Wiggles' farewell concerts in the national capital last December.
The finalists for the Archibald will be announced on Thursday.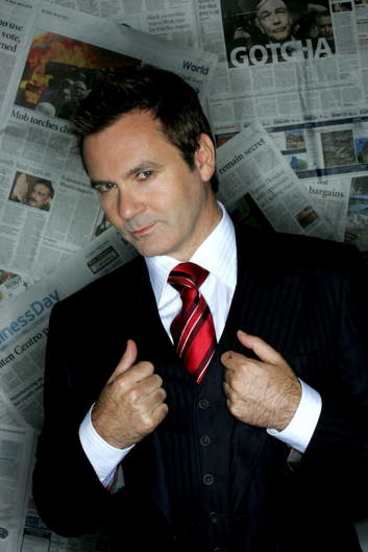 Townsend told us Page perused his past works and agreed to sit for the portrait.
And while he has now been replaced, there is no mistaking in the portrait that Page was (and perhaps always will be) the Yellow Wiggle.
''I normally paint portraits with standard flesh tones, so to paint Greg's face in yellow tones was a challenge,'' Townsend said.
''I wanted to paint something unique as Greg's stage character focuses on the colour yellow. Using yellow tones created an effect that was striking and unique.''
Townsend, whose studio is in Gordon, has been painting since 1985. He was selected as one of the 30 finalists in the Doug Moran National Portrait Prize in 2011, with a portrait of Canberra Raiders legend Laurie Daley. Last year he was selected as a finalist in the Salon Des Refuses exhibition at The Rocks, Sydney, with a portrait of Louise Doyle, director of the National Portrait Gallery.
To see more go to rosstownsend.com.au.
Portraits with a touch of poison about to leave town
And speaking of the Archibald Prize, the 20th Bald Archies - the alternative portrait prize - concludes in Canberra on Monday before going on tour.
Director Peter Batey said this year's prize looked like being the best-attended yet. The winner will be announced in Sydney on April 4.
''It's become obvious that Canberra has become something of a spiritual home to the Bald Archies. Of all the places we visit, Canberrans always react the most immediately, as if they are waiting each year for their annual dose of irreverence,'' he said.
For a final look, head out to the Watson Arts Centre, 1 Aspinall Street, Watson, daily from 10am to 4pm. Entry is $5 or $4 for concession. Entry is free for children.
Crabb rifles the cabinet for vintage wear
Multi-media star Annabel Crabb says she isn't consciously channelling the sartorial style of her literary heroine Edith Campbell Berry for her new documentary Canberra Confidential - A Century of Spies, Lies and Scandals, which screens on ABC1 on Thursday at 8.30pm.
There has been much debate about whether the show (written and directed by Ian Walker with some ''tweaking'' of the script by Crabb) presents a cliched view of Canberra or not, with some hoping for a fresher take than more spy stories. But Crabb reckons the rest of Australia may not regard the tales as old hat.
''It will remind them what an incredible hive of activity this city really is,'' she said.
Apart from that, Crabb looks fantastic in the show in her beret, red lipstick and flared frocks, not a world away from the cover of Grand Days by Frank Moorhouse, the first in his trilogy about the plucky Edith Campbell Berry, from her time in the League of Nations in the 1920s to her adventures in Canberra in the 1950s.
''I'm a massive Edith Campbell Berry fan. In my private moments, I tend to aspire towards the style of that era. Interwar was a good period for fashion if nothing else,'' Crabb said, with a laugh.
''It wasn't a conscious thing [reflecting the style in Canberra Confidential]. Ian Walker was very keen to go for a noir aesthetic for the whole thing. I recently read Cold Light [the final book in the trilogy] and really enjoyed that novel's evocation of the planning and building of Canberra. I would recommend that book to anyone. And, yes, in a tiny little corner of my heart, I would love to be Edith Campbell Berry.''
Busy Crabb, mother of Audrey, 6, Elliott, 3, and Kate, 11 weeks, confirmed a third series of Kitchen Cabinet for ABC1 this year.
Book out for Bunda
An apple orchard used to stand on the site of Narrabundah College - just one of the interesting facts in the new book 50 Years at the Bunda: A History of Narrabundah High and Narrabundah College 1961-2011.
The book will be launched next Saturday, March 16, at 2.30pm at the college by the first boy captain of the school, Bob Fagan, now a retired professor of human geography.
With the help of former students and staff, former teacher (1963-67) John Cope has compiled the book as a fund-raiser for the college. The book covers the history of the school from its threat of closure in the 1970s to its continuing output of high-achieving students. Among the roll-call of former students is world-renowned artist Patricia Piccinini, pictured, who has been commissioned to produce a hot air balloon as an artwork for the Centenary of Canberra.
To attend the launch, RSVP by Wednesday to Narrabundah College principal Kerrie Grundy on 6205 6999 or kerrie.grundy@ed.
act.edu.au The book is on sale at the college.
McDermott's talents go on show
We were astounded to be told this week by former Canberran, ex-Doug Anthony All Stars member and talented artist Paul McDermott that he had staged his very first art exhibition only two weeks ago.
The former Canberra School of Art student finally let his dark, whimsical work out into the daylight for the Adelaide Fringe Festival in a show called The Dark Garden.
McDermott said his reluctance to show his art was a hangover from his days with the DAAS, when he used to spend weeks painting the backdrops for their shows, only for them to be promptly pilfered by souvenir-hunting fans. ''After that I just thought, 'Well, no one gets to see it any more,' '' he said. McDermott's stance has obviously softened over the years and he was more than open to having a show in Canberra.
''I would actually love that,'' he said.
So how about it, then, Canberra galleries? Let's get a McDermott show in his old home town.