A weekend in your suburb: 36 hours in Murrumbateman
It's the region we closely associate with wineries, wide open spaces and big properties. David Ellery shows us what the locals love about Murrumbateman.
I first discovered Murrumbateman by happy accident shortly after being offered employment here in late 2010.
I needed a home in a hurry and soon learnt that because of the tight state of the ACT's rental market it was impossible for somebody with two dogs and a cat to lease a house.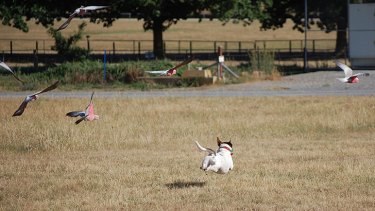 With less than eight weeks to buy, settle on and move into a property I cast a wide net online. Domain eventually threw up an intriguing prospect; an old hall in Murrumbateman about 50km from where I would be working in Fyshwick.
It was vacant possession; had basic amenities (and I mean basic); was well within the price range and the owner was happy to settle before Christmas.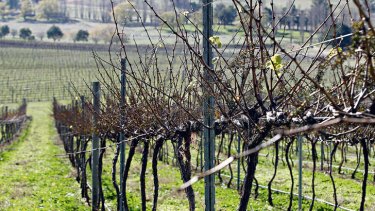 At that point all I knew of the little village was it had a service station (which I had patronised on my way home from the interview) and a pretty useful looking pub (which I hadn't).
On closer inspection the hall was okay, the pub excellent (it had risotto on the menu the day I returned for a property inspection) and the natives appeared friendly.
I include this preamble to make it plain Murrumbateman is a place I have discovered after committing to it, not the other way around.
Four years on and I couldn't be happier. My little village, like Shrek's onion, has turned out to have many, many layers and there has always been something new to do and explore.
This goes far beyond the thriving wine and food culture for which the district is justly famous; it extends to the landscape itself which while not outlandishly show-offish in a Blue Mountains, Grampians or Grand Canyonesque kind of way is as beautiful as any I have ever known.
Set amidst rolling hills and with a mean elevation of just under 600 metres, there is a crisp ''four-seasons'' climate which means even the hottest days are followed by cool nights.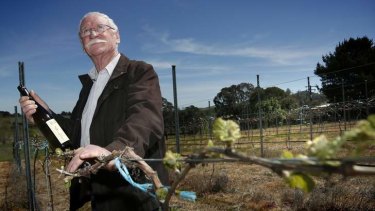 One and two lane back roads, some asphalt and others of stone and dirt, meander along valleys and glens up into the hills. They are best explored on foot or bicycle and will usually yield a gem-like winery or two or three nestled amidst a landscape that would do credit to Provence or Tuscany.
The wines, and the wineries, are uniformly superb; and I'm not just saying this because I live here. I have a particular fondness for the dry and semi-dry rieslings that are the cold climate wine region's hallmark, finding them immensely preferable to the anaemic NZ sauvignon blancs that have flooded the market in recent years.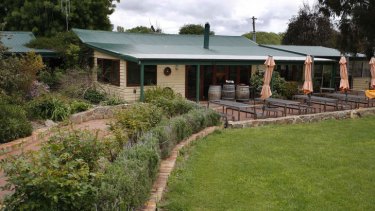 The rieslings, which bear no resemblance to the Traminer TR2 and Black Tower of my misspent youth, are not the only offerings however.
If you are looking for an excellent Australian sparkling wine then I suggest a visit to Shaw on Isabel Drive about four km from the village. This is also home to Flint in the Vines, an excellent restaurant specialising in seasonal local produce and which regularly attracts refugees from Canberra's frantic urban sprawl in great numbers.
Shaw was famously one of the wineries honoured with Peter Slipper's patronage on his now infamous tax-payer funded whistlestop tour of the district.
Other inadvertent beneficiaries of his custom include Poachers Pantry (technically not a Murrumbateman winery but certainly on the road thereto), Clonakilla which is famous for its Shiraz Viognier, Yass Valley Wines and Gallagher Wines.
Regardless of one's personal views on Mr Slipper, he was obviously a man of discernment and taste. It is a shame his Comcar driver was not able to find the turnoff to Hillview Drive on the northern side of the village. This would have led him to Greenwood Road from where he could have turned left to Yaarh or right to Helm.
Yaarh, while not the largest or most famous of the local vineyards, is arguably the most superbly located. It also makes some very enjoyable wines and is a very pleasant spot to share a wine or two with friends over one of the small restaurant's delicious platters.
Ken Helm, described somewhat ambiguously by James Halliday as ''long known as one of the more stormy petrels of the wine industry'' pioneered winemaking in this part of the world and literally wrote the book on Australian Rieslings.
A natural born showman and raconteur, Ken is a bit of a national treasure and despite his innate modesty may intimate as much if you chance to drop by.
His stories are true and the wines are excellent so it is worth the short journey off the asphalt (don't worry, even a BMW X5 can handle it without getting too dirty) to make the discovery.
Murrumbateman is not just about wines and vineyard restaurants however.
David Laird at the Murrumbateman Country Inn runs an excellent dining room that bridges the gap between pub meals and restaurant offerings rather nicely.
Springers Rest, also on the main drag, is another dining option that does a hearty breakfast at a moderate price.
While the wineries and the pub are the public face of Murrumbateman, they are just the tip of the iceberg. The area's real appeal as a place to live is its security and tranquillity within a stone's throw of the ACT and a strong sense of community.
The post office, for example, is manned by volunteers. The local volunteer fire brigade is very strongly supported and in almost four years of residence I've never heard of a break in or other type of crime.
And, most importantly for a dog owner, it is one of the most animal friendly places I have ever lived. Friends in England are constantly amazed that I live in a place where it is possible to walk two Staffordshire terriers 10km or more off leash along well maintained rights of way created as part of the development of the surrounding residential estates.
With good food, fine wine, a veterinary surgery, its own medical practice, a chemists and even a hairdressers and rural supplies and hardware store all within a stone's throw of the pub my little village may not have everything you want but it does have everything you will ever need.
David Ellery is a reporter for The Canberra Times.