A weekend in your suburb: 36 hours in Wanniassa
Wanniassa - probably not top of everyone's must-visit suburb list. But that's okay. There is lots to like.
We're no hipster central. If you see a milk crate lying around, it probably had, you know, milk cartons in it. And if someone is wearing heavy-rimmed glasses, it's probably not to look cool, but, maybe, they just need them to see better?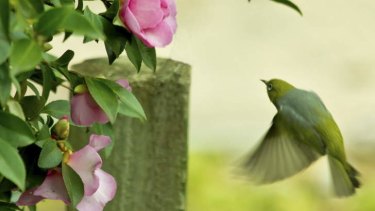 There's lots of families and older people in the suburb. We're less Portlandia, more Everybody Loves Raymond.
So this is less a what-to-do guide and more a what's-to-love guide and, hopefully, you'll find something to like or follow-up in Wanniassa, Canberra's third-most populous suburb (after Kambah and Ngunnawal).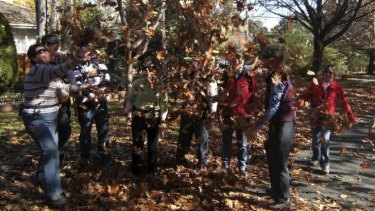 One of the things I love most about Wanniassa is being able to walk it. Its extensive network of back-street footpaths really does add to your quality of life.
You can walk for ages in safety with the dog or a pram. It's a pleasure being in a suburb that has so many mature trees and gardens.
There is one particular section of footpath where I can see the geese in one backyard, the friendly gold retriever in another and check out the progress of the lilac in another (and see how mine is going in comparison).
There is a fair amount of open green space in Wanniassa. I love the Wanniassa ovals and the activity on them - there will be kids in the cricket nets at one end, someone running around with their dog at the other, blokes doing soccer training in between.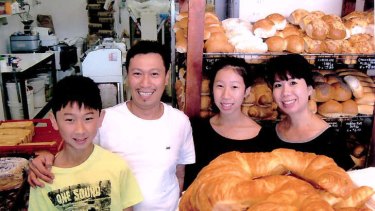 Being the first on the oval with the dog on a winter's morning, crunching on the frost as another clear, sunny day dawns is good for the soul.
And I always watch out in the the afternoons for the two blonde-pony-tailed schoolgirls, sisters, I assume, who tear around the ovals doing their running training.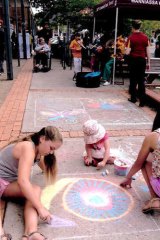 I know I'm going to see them at the Olympics one day, they are so fast and determined. (But I don't love the big, black, menacing steel fences going up around the schools and locking out the public from heaps of open space. Keeping out all those terrible, mischief-making dog walkers and parents with children, yes, but how about the really-dexterous vandals and thieves?)
For the more adventurous, you can walk picturesque Wanniassa Hills, which connects into Farrer Ridge.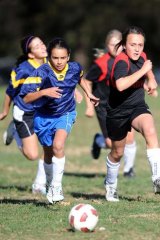 And beautiful Lake Tuggeranong (yes, it is beautiful despite the regular outbreaks of algae) is a stone's throw away.
The Wanniassa shops have their own share of local identifies. You can be guaranteed cheeky banter with your bread from Quan Nguyen at the Vina Bakehouse, a stalwart business since 1997.
''Oh, I love it,'' he said of the suburb.
And then there's 77-year-old ukulele instructor Courtney Leiba who often busks outside the shops with his steel drums.
Now, hasn't he had a life?
Originally from the West Indies, his band - the Esso Trinidad Tripoli Steel Band - toured the world with Liberace in the early 1970s and was nominated for a Grammy in 1972.
He is married to retired seismologist and landslide scientist Dr Marion Leiba, whom he met when she was working at the University of the West Indies.
They live on the other side of Athllon Drive in Kambah but are closer to the Wanniassa shops, which they regard as their local shopping spot, and Mr Leiba is proud to be a shareholder in the local Bendigo Bank branch.
The Erindale Centre, up the other end of Wanniassa, on the site of the historic Erindale Homestead, is a real community hub.
It has lots of services all in the one spot. (Although, hopefully, it does get a proper upgrade and attracts a few more tenants in some of the cavernous empty shops outside.)
Coffee Guru is my favourite spot for a coffee and people-watching.
I love the cheery staff at the Erindale library, with their lively story-telling sessions. (And who have also been known to happily accept a banana as surety for the bathroom key).
There's the Canberra PCYC at the centre with its range of activities from wrestling to parkour to tumbling tots.
The nearby Southern Canberra Gymnastic Club is in Gartside Street, Erindale.
And my three-year-old daughter loves attending the Canberra Physical Culture Club classes at the hall at the Wanniassa School.
The Active Leisure Centre is a busy local gym with a great learn-to-swim program.
The Erindale Theatre, which opened in 1979 with a gala performance by the Australian Ballet, is between the library and the gym.
With 443 seats, it's billed as the largest theatrical space south of the Canberra CBD and hosts everything from film nights to eisteddfods to musicals.
Its next show is the Trinity Christian School production of Seussical from April 30 to May 3.
The Gugan Gulwan Youth Aboriginal Corporation, which has programs from mentoring young men to school holiday activities, is behind the PCYC.
There are a range of restaurants off Gartside Street in Erindale, from Thai to Indian to Southern American. And you can top it off with a frozen custard from Goodberry's.
I love that you can see a 1980s icon like Belinda Carlisle just a few blocks from home at The Auditorium at the Vikings Club. (Also home to the Lifeline Southside Book Fair, next on June 20-22.)
And top-class rugby can be seen at the Viking Park oval next door.
So, it's 40 years this year - on May 21 to be exact - since Wanniassa was gazetted. Let's just say it's middle-aged with a big heart and strong sense of community.
Megan Doherty is a reporter for The Canberra Times