Abbott gets his karma in bike ride
Yesterday's gruelling Fitz's Challenge bike ride in the Brindabellas was a great way to ''get my karma for the week'', Opposition Leader Tony Abbott says.
''I've got to be in Canberra this week anyway. This [the ride] just meant coming back a day early.''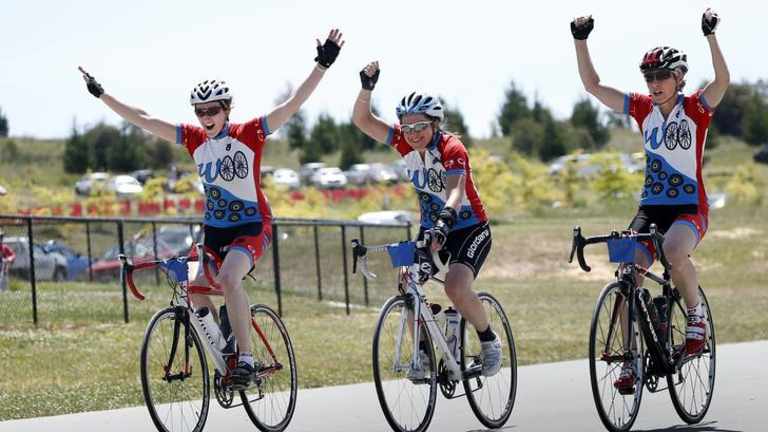 Mr Abbott was one of the record turnout of more than 1230 cyclists from all over the country who took part in the Pedal Power ACT challenge rides.
He, like the other participants The Canberra Times interviewed, was disappointed by the recent drug scandals that have resulted in Lance Armstrong being stripped of his Tour de France victories and the Cycling Australia vice-president, Stephen Hodge, stepping down 10 days ago.
''I have a lot of time for Stephen Hodge,'' Mr Abbott said.
''He is a friend of mine [but] it is obvious a lot of people did the wrong thing.
''It is good the cycling community is making the effort to clean up on drugs.''
Mr Abbott, who was participating in the challenge ride for the first time, said the only drugs he used while riding were Panadol and coffee.
Asked how he went, he estimated his time for the 105 kilometre course was about five hours.
An annual event, the challenge offers entrants the choice of 50, 105, 165, 205 and 255 kilometre legs.
The last three take in Fitz's Hill, the topographical feature that gives the event its name.
''This is a 2.6-kilometre climb with an average gradient of 10.4 per cent,'' event spokesman, Jeff Ibbotson, said.
The challenge is not a race. Riders compete against themselves and the terrain to achieve the best result they can.
Lloyd Bennett, 53, an information, communications and technology consultant from Kingston who was taking the challenge for the first time, agreed.
''It is heartening to see that efforts are being made to clean up the sport.''
Mr Bennett, who completed the 105-kilometre course in four hours and 30 minutes, said it had involved a total climb of 1580 metres and he was pleased with his result.
Lynda Behan, a Sydneysider who led a group from her suburb of Oatley, said the ride had been well worth the trip.
''We love Canberra,'' she said.
''It is beautiful at this time of year. We wanted to average 26km/h and we achieved that.''