ABC Canberra breakfast radio host Philip Clark to replace former Nightlife host Tony Delroy for rest of 2016 from October
The ABC's Philip Clark will leave Canberra's most popular breakfast radio show to host national ABC Local Radio program Nightlife until at least the end of the year.
ABC Radio's capital city stations acting manager James O'Brien confirmed Clark would replace former long-term Nightlife host Tony Delroy, but would not say whether it would be permanent.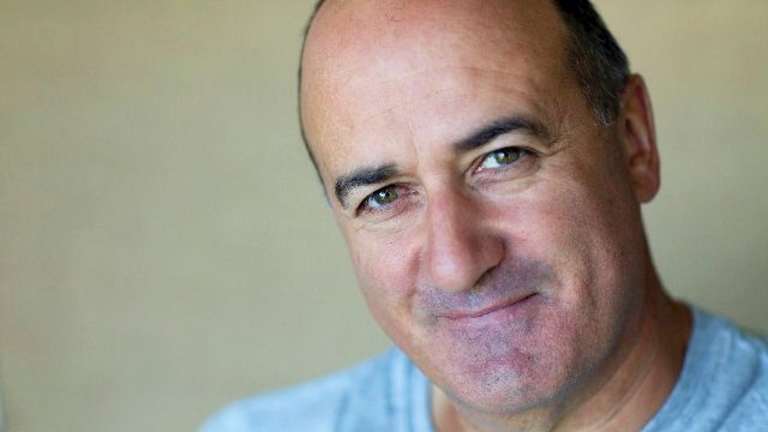 "We will announce a permanent replacement in November," he said.
"And we are yet to reveal what is happening with who will host Canberra breakfast as we haven't discussed it with staff."
He expected the Canberra team to make Clark's replacement public next week.
Mr O'Brien said he was looking forward to having Clark on board.
"Phil is a very fine presenter," he said.
"He is well respected and has done national programming for us in the past."
Clark is a veteran breakfast host and has been hosting his 666 Breakfast show since January 2014.
Clark told the Canberra Times that ABC management had been talking about the position for some time.
"This opportunity came up, it's an exciting opportunity - it's a national program with a very big audience so I'm looking forward to it," he said.
But the change of jobs will also see him swapping Canberra life for Sydney's commute.
Clark said he had loved Canberra, as the first city he moved to after leaving home, but that there was "editorial teams to think about" who were already in place for the show in Sydney.
In filling Delroy's shoes, Clark said that every presenter brought his or her own style to a program, and he was very focussed on doing the best job possible.
"Inevitably all programs evolve over a period, so I won't be rushing to change things too soon," he said.
"It's a much-loved program, but necessarily, over time these things do evolve."
But he said he would not be leaving Canberra before the "very interesting period" that is the ACT election campaign underway is complete in mid-October.
The latest GfK Radio Ratings Survey found Clark was Canberra's most popular breakfast radio host, though Mix 106.3 was closing in on top spot.
Delroy hosted the late-night talkback show Nightlife for 26 years between 1987 and September 2016, before retiring.
Dominic Knight, co-founder of satirical news program The Chaser, has been ­filling in for Delroy.
Clark's new appointment comes one week after The Canberra Times reported veteran television presenter Virginia Haussegger will leave the ABC to head up a new foundation dedicated to increasing the number of female policymakers.
He's due to start his new role with Nightlife on October 28.