ACAT overturns ACT government approval of Woolworths' Dickson car park redevelopment
It was the David and Goliath battle that pitted residents against the ACT government and supermarket giant Coles.
But the ACT Civil and Administrative Tribunal has finally overturned ACTPLA's decision to approve a controversial redevelopment of the Woolworths' car park in Dickson after a long-running appeal.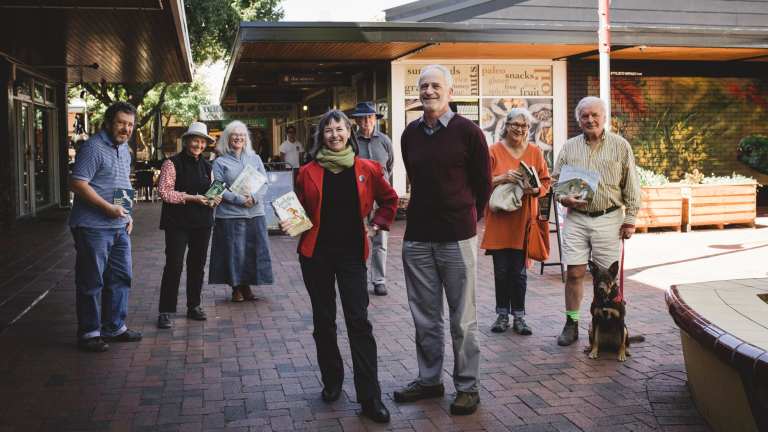 In a decision handed down late on Thursday, the tribunal determined the proposed development broke too many planning rules to be mitigated by conditions placed on its approval.
It will mean Coles will have to re-submit a revised development proposal for the site. A Coles spokesman would not say whether they planned on appealing the decision, but said they would read the judgement carefully.
ACT Chief Planner Ben Ponton said the planning and land authority would look at the decision to determine what lessons can be learned from this and if further planning reforms were required.
Mr Ponton said the authority respected the tribunal's decision but noted in the last year, 19 of 20 decisions that went to ACAT for review came back in ACTPLA's favour.
But Greens crossbencher and former Downer resident Caroline Le Couteur, who was was one of the original objectors to the development, said the "planning system was broken".
She said she was disappointed ACTPLA could approve something that had been "so completely demolished by the tribunal" and this case was one of the reasons the Legislative Assembly's planning committee had announced an inquiry into development applications.
"I do regret that it's taken the commitment of the community to get this action. It's not fair on the community or on the commercial developers," Ms Le Couteur said.
"If Woolworths wasn't indirectly involved there's no way the community could have funded this."
Dickson resident Ron Brent said while he was confident they would win the "one-sided battle", he was pleased the tribunal had chosen to protect the character of Dickson.
Town planner Jane Goffman, who gave evidence during the hearing, said she was really grateful that the tribunal had confirmed "what we knew all along".
Ms Goffman said they did not face a level playing field in the appeal, with a transcript of the proceedings alone costing $20,000.
"We couldn't have pooled the resources unless Charter Hall backed us up," she said.
North Canberra Community Council chair Denis O'Brien encouraged Coles and ACTPLA to get together soon to find a development that would fit with planning rules, the community's expectations and their commercial requirements and expediate its construction.
Katie Burgess is a reporter for the Canberra Times, covering ACT politics.