The first preferences were mostly counted on Saturday night, and while the Hare Clark system of preferential voting means there could be (and often are) a few late changes, we have a good idea of who is going to be representing us for the next four years.
There are also going to be a lot more MLAs in this Assembly than the last one, as the number of seats has risen from 17 to 25. That means lots of new faces, some of whom you might not have come across yet.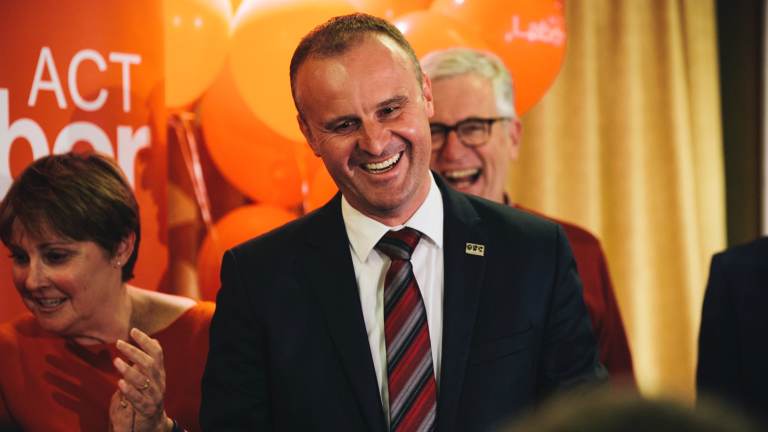 Touch or click on a face to find out a bit more about the (likely) MLA.
Murrumbidgee
Brindabella
Kurrajong
Murrumbidgee
Yerrabi
Alistair Coe, Canberra Liberals
Alistair Coe is deputy leader, treasury and transport spokesman for the Canberra Liberals. He is married to Yasmin and together they have two children, Angus and Annabel. Coe and his family live in the Gungahlin suburb of Nicholls. Before his election in 2008, he worked as an adviser at the national headquarters of the Returned and Services League of Australia. He also worked for a consultancy that focused on the domestic aspects of national security. Coe was born in Canberra, went to schools in Tuggeranong and Belconnen and holds a bachelor of commerce from the Australian National University.
James Milligan has lived with his wife and son in Ngunnawal since 2004, running his own home-based publishing and graphic design business, JM Publishing. He is a keen golfer and cricketer. From 2013 to 2015 he was communications director for the Gungahlin Community Council and he was part of the Celebrate Gungahlin committee that ran Gungahlin festivals in 2015 and 2016. He believes his family business background gives him skills that will help get the best outcomes for the vast majority of residents who just want to get on with their lives. Milligan has been active in the Liberals since 2007, including as Gungahlin branch president, and he has run in federal elections. He believes Canberra can be Australia's leading small business hub.