ACT government ministry to be expanded in reshuffle after Joy Burch resignation
Labor newcomer Meegan Fitzharris and former minister Chris Bourke are set to join the ministry in the wake of Joy Burch's decision to leave cabinet.
Chief Minister Andrew Barr announced on Tuesday a new ministry would be created, with two additional ministers to be elected by the Labor caucus this week. This will bring the number of ministers in the ACT to seven.
An announcement of portfolio responsibilities is expected in coming days.
Ms Burch's move to the backbench means Ms Fitzharris and Mr Bourke are set to join the ministry. Mary Porter is the only other Labor backbencher, and she has previously said she does not want to be a minister and has already announced she will not contest this year's election.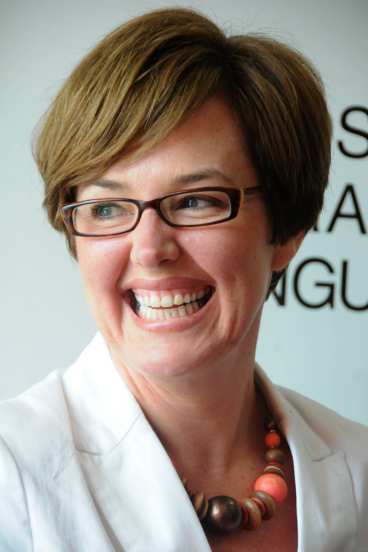 Ms Fitzharris, a former chief of staff to Mr Barr, was elected on a countback a year ago after former chief minister Katy Gallagher left the Assembly to become a senator.
Mr Bourke has previously served as minister for education, industrial relations, corrections and indigenous affairs. He was dropped from cabinet after the 2012 election to make way for Greens Minister Shane Rattenbury.
Ms Burch said on Tuesday she would stand down from the cabinet, but will remain in the Legislative Assembly and seek reelection in October.
Mr Barr paid tribute to the embattled Ms Burch, calling her "a valued member of Labor's team".
"Following Joy Burch's resignation from the ministry this morning, I would like to thank her for the contribution she has made in her portfolios and her ongoing commitment to the people of Canberra," he said.
Opposition Leader Jeremy Hanson called on Mr Barr to explain the nature of the potential police investigation around Ms Burch's office and her former chief of staff.

Tom McIlroy is a political reporter for the Financial Review in the federal press gallery at Parliament House.
Morning & Afternoon Newsletter
Delivered Mon–Fri.