ACT plans vast expansion in renewable energy
The ACT government will vastly expand its commitment to solar, wind and other renewable energy projects, building on solar farms already in train near Tuggeranong, Uriarra and Mugga Lane.
Environment Minister Simon Corbell next month will announce a swath of new auctions for renewable energy projects, most of them for wind farms, with bids to be called later in the year. Successful projects get a guaranteed feed-in tariff for 20 years. Mr Corbell will more than double the cap on large-scale feed-in projects to 550 megawatts, which is more energy than the city currently uses, and will allow the government to reach its target of 90 per cent of energy from renewable sources within six years.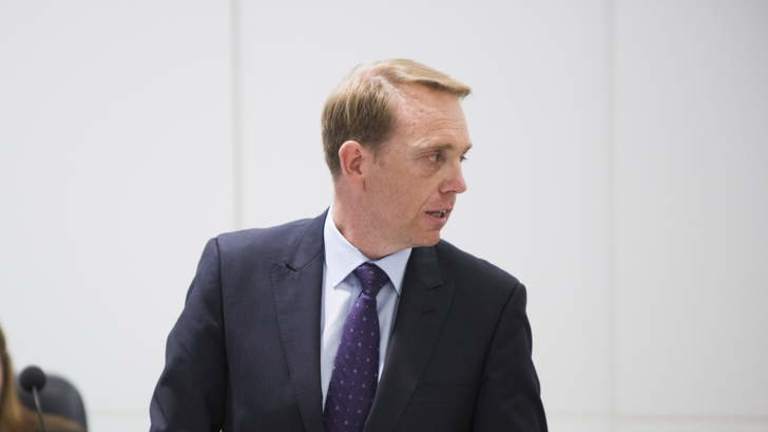 Mr Corbell said the bulk of the projects would be wind farms in the wider Canberra region. He said wind-farm projects in the region capable of generating 500-1000MW had already been approved by the NSW government, but were yet to go ahead through lack of finance. The ACT's feed-in tariff would give those projects the guarantees they needed, and he expected significant interest when bids were called.
Wind was the cheapest technology, delivering energy at a cost of 8¢ or 9¢ a kilowatt hour, he said. More solar projects would also come into the mix, plus a few waste-to-energy projects, generating an expected 20-25MW.
Mr Corbell will table on Thursday a review of the reverse auction system used to choose renewable energy projects. In the first set of auctions, it received more than 40 bids for 40MW of solar capacity. It chose three companies, with the Royalla project near Tuggeranong expected to be running by the end of the year, and the other two still seeking development approvals.
ActewAGL will pay the three companies a feed-in tariff (up to 18.6¢ a kilowatt hour) for 20 years, passing on the cost to consumers. Mr Corbell said the three solar projects would together cost each household less than 50¢ a week once up and running, and once the 90 per cent target was reached, the cost would peak at about $4 a household per week, declining after that.
The review has found that the auctions were a highly efficient way of investing in renewable energy at the lowest possible price, he said. They encouraged competition, which drove down cost. The beauty of the auction system was that it came at no risk to taxpayers, companies were only paid as they generated energy, and if a project
fell over, they lost their entitlement. The new 550MW cap would do the heavy lifting towards the government's target of reducing greenhouse gas emissions by 2 million tonnes a year. ''This sends a very clear signal about where the government is going,'' he said.
On Wednesday, Mr Corbell was forced to defend his decision to buy land at Uriarra and change his mind about the purchase. In question time, the Liberals pursued Mr Corbell over the aborted purchase in 2008. But Mr Corbell rejected the implication there was any link with the solar farm now planned at the site. ''I am aware that some people are asserting that I had an interest in land at Uriarra village and that I sold that land, I did not proceed with that purchase, because of the solar auction. That claim is false,'' he told the Assembly.
Mr Corbell said he and his wife had entered into a contract to buy a block of land at Uriarra village, but pulled out for personal reasons. He said it was ''before any prospect or suggestion or any knowledge to anybody'' that there would be a solar farm at Uriarra.
Uriarra residents are fighting the plan for a 40-hectare solar farm near the village.
Kirsten Lawson is news director at The Canberra Times