ACT ready for bushfire season, despite hampered burn-offs
ACT authorities has declared the territory well prepared for the coming bushfire season, despite having completed just 50 per cent of planned control burns in the past financial year due to poor weather or insufficient fuel loads.
However, ACT Parks and Conservation Service still managed to carry out 95.9 per cent of 2016-17 bushfire operations plan.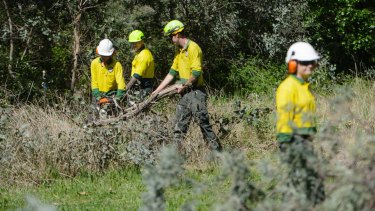 The service said the recent wet weather reduced chances of bushfires this summer.
The bushfire plan – which is prepared in consultation with the ACT Rural Fire Service, the ACT Bush Fire Council and the Emergency Services Agency – includes a range of activities designed to suppress and reduce the risk of bushfire in the territory.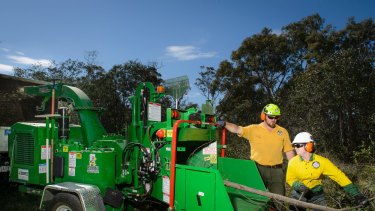 The service said the bushfire plan listed 765 activities in the past financial year, with more than 730 completed.
The activities include cattle grazing, slashing, and the removal and modification of flammable vegetation and bushfire fuel loads.
Twenty-four controlled burns had been planned, but only half could be completed due to adverse conditions.
The 12 successful burns during the financial year covered 516 hectares and focused on grasslands and areas around Canberra's urban edge.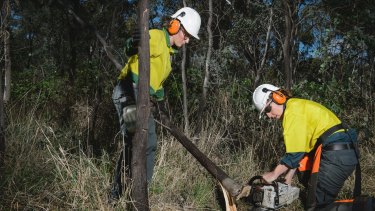 ACT Parks and Conservation Service said it had completed three burns this financial year, two ecological (Dunlop and Mulanggari) and one fuel reduction (Kowen) for a total of 226.3 ha.
The service's senior fire management officer Tony Scherl said burns were usually undertaken in and around the ACT in autumn and spring, however, they could happen at any time of year if conditions were suitable.
He said the 50 per cent completion rate in 2016-17 was not a concern as more burns than could be completed were listed in the program to provide flexibility in the tight window.
"Several larger burns were planned for the areas in Namadgi National Park and around Tidbinbilla and Blue Range in 2016-17 but were unable to be completed due to weather conditions," Mr Scherl said.
"There are many variables which determined if burns can take place.
"Conditions last Autumn were initially too dry and then rapidly turned too wet following rain in March in the forest areas to Canberra's west with limited opportunities to commence these larger burns."
Other methods of fuel reduction dwarfed the size of the burns program.
Mr Scherl said that during the past financial year, there had been 6041 hectares of strategic grazing, 4733 hectares of slashing in urban areas, 542 hectares of physical removal of fire fuels, and 437 kilometres of fire trail maintenance.
"Although these activities are often not as visible as planned burning, they are important measures to reduce bushfire risk in key areas around the ACT."
Other new initiatives completed in 2016-17 included three new fire fighting vehicles, four remote portable weather stations to help with fire forecasting, a machine to measure wind to support the burning program, the green light to upgrade fire-fighting water infrastructure at Tharwa, and a program to measure moisture in various types of vegetation.
Overall, Mr Scherl said Canberra was "well prepared" for the coming fire season.
ACT Parks and Conservation director Daniel Iglesias said the recent heavy rainfall - more than 60mm in Canberra since the start of summer - had delayed planned burns, although the period from February to January usually presented the best conditions.
Mr Iglesias said rainfall had different impacts on the program, depending on the type of land.
In grassland, which were typically in and around urban areas, it reduced the risk of fire due to new green growth.
"On the flipside, when all the grass starts to dry out, there is more fuel due to the good growing conditions," Mr Iglesias said.
"It can delay work preparations on autumn burns due to wet, boggy and, thus, inaccessible terrain."
He said in mountain areas, such as Namadgi National Park, Tidbinbilla and the Cotter, the wet conditions kept mountain streams running and the ground layer moist.
"Which is good for lowering the chances of bushfires starting in these areas over summer," he said.
"Prolonged wet conditions can mean bush fuels don't dry sufficiently to enable prescribed burns in autumn, but it is too soon to tell if this will be a problem this year.
"We regularly re-evaluate our plans based on the weather and on-the-ground conditions."
The Bushfire Operations Plan can be viewed online at the ACT Environment website.
Michael Inman is a courts reporter for The Canberra Times