Advocates call for federal funding to help at-risk Canberra youth
At-risk youth will continue slipping through the cracks if the growing need for drug treatment and mental health support is not addressed, advocates say.
Lachlan Dean manages the Street University in Civic, which offers drug and alcohol treatment to the territory's young people, as well as other services such as counselling.
The number of young people using the Street University's services in the space of a month had recently grown by almost 80 per cent, Mr Dean said.
"In the past three months we've had 297 separate client contacts – young people coming in and looking for support," he said.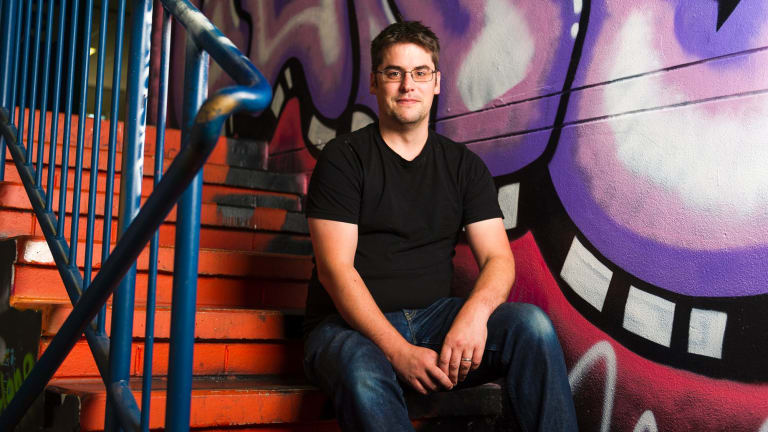 In the past month alone as many as 127 young people had visited the centre, with only two staff available on a typical day to offer assistance, Mr Dean said.
"And that affects our quality of work. It makes it hard to provide a good quality of service to these at-risk kids."
In addition to its counselling and drug treatment services, the Street University, on E Row, also runs programs for art, music and dance, among other things.
"We aren't running a drop-in centre. If young people want to come here they have got to be doing something – the time spent here has to be productive."
Mr Dean said the community services sector had been plagued by funding uncertainty in recent years, and called on the federal government to make a firm and lasting commitment to help.
"You might get short-term funding for a project, and just when you start getting something off the ground, you lose the funding."
The Canberra Street University is part of a nationwide program run by the Ted Noffs Foundation.
The foundation's chief executive, Matt Noffs, echoed Mr Dean's calls for more funding from the federal government to stop at-risk youth slipping through the cracks.
"One of the big issues is that there really hasn't been any significant increase in funding from the commonwealth government for young people with these issues," he said.
"The ACT government has been really supportive. But we are still waiting to hear from the Commonwealth government to see if they will continue funding [the Canberra Street University]."
The Department of Social Services forwarded questions about federal government funding for youth drug and alcohol programs to the Department of Health.
The Department of Health said providing these services was a priority for the government.
Steven Trask is a reporter for The Canberra Times
Morning & Afternoon Newsletter
Delivered Mon–Fri.