Air angels under threat, warns founder
The founder of a charity providing air transport to help rural and regional people access medical care has warned the service could be under threat.
Bill Bristow, founder of Angel Flight, made the claim in response to the Civil Aviation Safety Authority's preferred option in a recent discussion paper about safety standards for community service flights.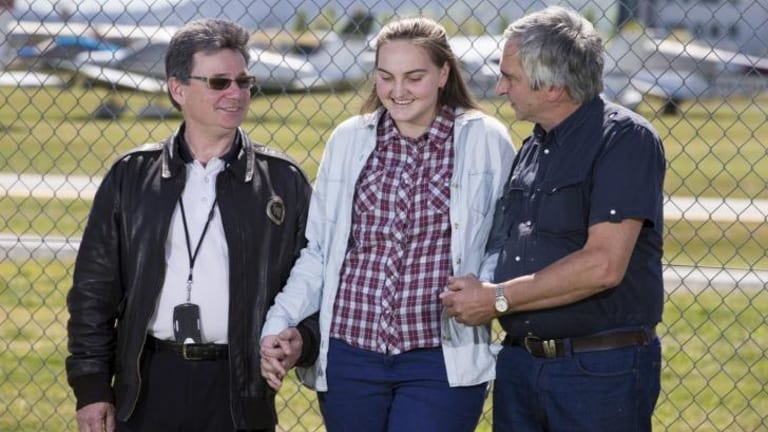 "We're under threat, possibly fatal threat," Mr Bristow said during a visit to Canberra on Tuesday.
"What CASA are looking to bring in is red tape extraordinaire.
"In their preferred option, we would need to have a new company, new staff, new offices in other states, we might lose our charity standing, we would tragically just shut down and country people would no longer have the help."
CASA has made assurances the authority was not taking action to close down community service flights and a spokesman said charities such as Angel Flight were not under threat. CASA rejected suggestions it was proposing to impose "crippling" red tape on operators.
The authority has released a discussion paper on options for safety standards for community service flights for public comment. It canvasses 10 options, including doing nothing, and CASA has indicated its preferred option was to establish an Approved Self-administering Aviation Organisation.
The spokesman said options put forward in the paper were "no more than suggestions at this stage".
He said there would be further comprehensive community consultation before any action was taken.
"By promoting a discussion about community service flights, better ways may be found to further improve the safety of flights supported by these important charities for the benefit of many Australians during difficult times," he said.
Angel Flight operates non-emergency flights for financially and medically needy people from regional areas who may need to access treatment in places such as Canberra, Sydney or Melbourne. The charity operates two to three flights to Canberra a month.
One such person helped by Angel Flight is Nell Allen-Coen, who suffers from complex chronic widespread pain syndrome and flew from Merimbula to Canberra on Tuesday. The 18-year-old has had 64 Angel Flights.
"I have to access treatment for my condition in Canberra or Sydney because where I live we don't have specialists, and without the help of Angel Flight I wouldn't be able to get to my appointments," she said.
"I'm from Nethercote, which is between Pambula and Eden. It doesn't seem remote but it is rural, but for me, because of pain, it takes about four hours to drive here [to Canberra] or to Sydney, it can take between seven and nine hours.
"It's meant that I'm more optimistic about my treatment and getting help now because I have got this wonderful service and if we lost, I don't know what I would do. I would be stuck."

Natasha Boddy is a reporter at The Canberra Times.
Morning & Afternoon Newsletter
Delivered Mon–Fri.