Andrew Barr's $2 billion land sales target 'gouging' Canberra's homebuyers
The Barr government plans to pull in more than $2 billion in land sales revenue over the next four years with profit margins of up to 44 per cent that are "gouging" homebuyers to boost government coffers, a former ACT Treasury official says.
Chief Minister Andrew Barr last week officially gave the City Renewal Authority and Suburban Land Agency their directions for this year and the next three years, including the agencies' revenue profit margin targets out to 2020-21.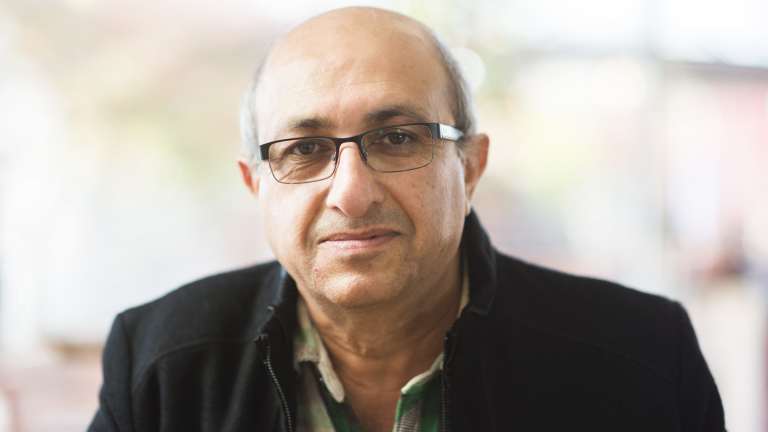 The targets show the government expects the land agency to rake in $2.189 billion in land sales revenue from this financial year to 2020-21, while the renewal authority will get $74 million over that period, resulting in $733 million in dividends from the agency, though that figure was not released for the authority.
From those revenue targets, the government expects profit margins for the land agency's sales to be 41 per cent this year, falling to 30 per cent for the following two years and down to 27.9 per cent in 2020-21.
Similarly, the profit margins for the renewal authority are expected to range between 42 and 40 per cent for 2017-18 to 2019-20, rising to 44 per cent in 2020-21.
Former ACT Treasury policy director Dr Khalid Ahmed said those margins were "very, very high" for any land developer, which he said usually operated on a potential profit margin of 10 to 15 per cent.
He said the high margins were essentially "gouging" homebuyers and driving up the cost of land and homes in Canberra, in turn increasing stamp duty revenues for government, amounting to a "double whammy" on homebuyers.
Dr Ahmed said margins varied depending on whether the land was fully developed or sold undeveloped (also known as englobo), but either way the government faced little risk given it had a virtual monopoly on land supply in the territory.
"I understand some developers at the lower end of the market would be happy [with] 10 or 15 per cent, and in this [current] market, because your land supply is short, some might even go to 20 per cent and occasionally some would be able to get 30 per cent," he said.
"But 40 per cent is too high and certainly profit margins of 44 per cent is too high by any standard.
"These are supernormal profits, in a market where you have competition you can't sustain profits like this, or not for long, because of the competition, but if you're a monopoly provider then you could."
But a government spokesman said the government "rejects the assertion" it had high profit margins on land sales, saying the revenue supported services in the ACT including schools and hospitals.
He also said land prices were "impacted by a range of external factors, including population growth, economic conditions, and current private sector market supply".
"The government is also continuing to abolish stamp duty to make homes more affordable," the government spokesman said.
But Dr Ahmed said despite government plans to abolish stamp duty, a policy he agreed with, the high land profits and the government's virtual monopoly on land sales meant there was little difference to homebuyers.
"What is different between stamp duty and a supernormal charge on land development when the government has a monopoly? There is none, it's essentially a government tax on houses," he said.
"As part of the reforms, the government has raised rates significantly in recent years, but it's still getting the stamp duty revenue, propped up by land profits.
"So this is a double whammy, or a double dipping by government, where the abnormal profits are being made on land that leads to increases in the prices of house and land packages," he said.
"It doesn't matter that you're cutting stamp duty rates, in fact you're collecting more revenue."
The government spokesman also said the government had released 2000 sites "dedicated to affordable home purchase" out of 37,000 sites in the past decade, not including public and community housing.
Daniel Burdon is a reporter for The Canberra Times