Angus Trumble takes up post as Australia's National Portrait Gallery director
It was as welcome a Christmas gift as you could hope for as we limp towards the end of the year - the National Portrait Gallery has a new director and he could not be more excited.
Angus Trumble will be packing up his life in the US and moving to the capital to take up the position, after a long and drawn out transition that has seen the gallery become a statutory authority for the first time.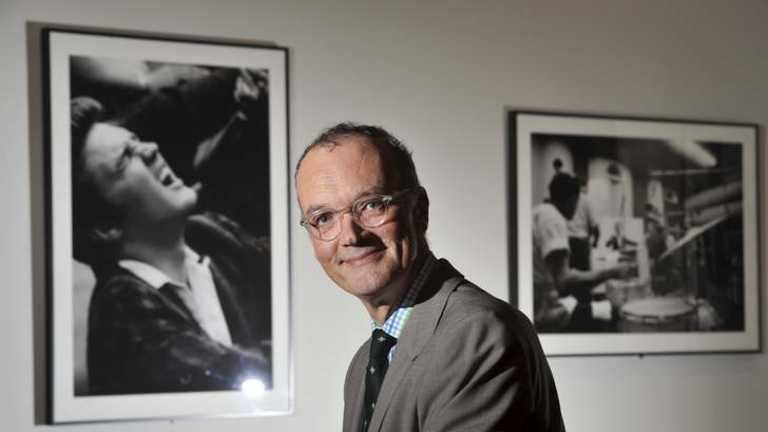 Mr Trumble, who is now the senior curator of paintings and sculpture at Yale University's Centre for British Art, flew into Canberra this week to introduce himself to staff as soon as the appointment was announced, although he does not begin officially until mid-February.
Originally from Melbourne, Mr Trumble was a Fulbright Scholar at New York University. He was curator of international art at the Art Gallery of South Australia from 1996 to 2001, and has been working at Yale since 2003.
But while he may have been wearing vivid socks "straight from Barneys" and citing Palm Springs, California, as his favourite place in the world, Mr Trumble said Australia would always be his home.
"You know, it's surprising, I'm not going to miss it at all," he said of his life in the US.
"I love America. America has been marvellous to me. I have had an absolute ball there but Australia is my home, and when I was here in August, I felt such a strong homeward pull, visceral, that I just felt I couldn't resist it, and that's a wonderful thing."
Federal Arts Minister George Brandis announced the appointment on Friday, just before the Christmas break, and staff were taken by surprise as the word came through at their Christmas party the night before.
The gallery had been without a director since becoming a statutory authority in July, requiring the appointment of a new board, a move foreshadowed as far back as May last year.
Interim director Jennifer Bott has overseen the gallery's statutory transition, but had made it clear she was not vying for the role of director. Previous director Louise Doyle left the gallery in September to work at the National Archives.
Mr Trumble said he hoped to bring stability to the institution.
"I think the process was necessarily baroque because of its statutory character," he said.
Speaking to Fairfax Media shortly after his first address to the staff, he said heading the portrait gallery was a natural fit for him.
"I have always had a great interest in history as distinct from art history, so for me a national portrait gallery is the ideal place to be because it's where stories about people form essentially a national narrative, historical in the past, present and future as well, as distinct from a single-genre museum," he said.
He quoted the 19th-century art critic John Ruskin, who once said that all great nations write their autobiographies in three manuscripts - "the book of their deeds, the book of their words and the book of their art".
"No one of these is comprehensible without the other two, but the most reliable or trustworthy is the last, the book of art. And I actually don't agree with that," he said.
''I think, and particularly importantly in a national portrait gallery, I think the book of deeds, the book of words and the book of art converge and form a great national story, and a mirror, really, to hold up to a diverse people who've never really been more interesting or prosperous in their history, and that's what made me excited about the opportunity of coming home to do this job."
He said he had been astonished by the difference between the prosperity of Australia and the visible financial catastrophe that is still gripping the US.
"Coming here from America is extraordinary. I feel as though I'm in a wilderness of late-model black Mercedes-Benzes and little Prada bags," he said.
"I think you can be in and of this society and not notice quite how widespread the prosperity is. It's a very, very exciting time to be coming back."
Meanwhile, the National Museum of Australia has yet to learn whether a new director has been appointed, after previous director Andrew Sayers left his post in July, three years into a five-year contract.