Another court loss for elder on native title crusade
A Ngambri elder's crusade to halt the development of a new northside suburb has again been denied by a Canberra court.
Shane Mortimer had sought to appeal a decision that rejected his bid to block the Land Development Agency selling land in the greenfield suburb of Lawson in Belconnen.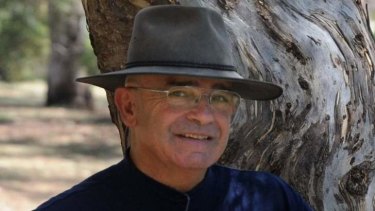 But Justice Hilary Penfold refused the application to appeal in the ACT Supreme Court, finding the original judge made no error in throwing out Mr Mortimer's request for a court-ordered injunction.
The new suburb, bounded by Ginninderra and Baldwin drives, is being cleared for 1800 houses as part of the ACT government's land release program.
But Mr Mortimer sought to block the development by arguing his common law native title was ignored and his human rights violated.
He said his common law native title made the sale or subdivision unlawful, and sought for the case to be transferred to the Federal Court to rule on the key issue.
But lawyers for the government argued the sale of the land in the 1830s extinguished his claim of native title.
The Commonwealth later compulsorily acquired the land in 1915.
In October last year, Justice John Burns refused the bid for an injunction, finding the sale of the land in the 1830s extinguished native title and Mr Mortimer had failed to satisfy the first legal step.
Mr Mortimer sought leave to appeal the decision in April this year and the case was heard by Justice Penfold in May.
Mr Mortimer argued Justice Burns was wrong in his approach to the 1830s land sales, had based his decision on the incorrect legal precedent, and a substantial injustice - in the form of environmental consequences - would be caused if the development went ahead.
But Justice Penfold rejected his arguments and refused him leave to appeal.
She ordered Mr Mortimer pay the territory government's legal costs.
It is not the first time Mr Mortimer has gone to the courts to challenge the ongoing development in Canberra's outlying suburbs.
In 2008, he attempted to stop the sale and development of northside land by lodging an unsuccessful indigenous land rights claim on the suburbs of Crace and Lawson.
In 2007, he presented a petition to then chief minister Jon Stanhope to assert rights to claim ancestral origins in the ACT and its surrounds.