ANU's Siding Spring Observatory reopens after fire
The Siding Spring Observatory in Coonabarabran was reopened to the public on Monday following the completion of extensive post-bushfire safety works by the Australian National University and the Shire of Warrumbungle.
The observatory was closed following the Wambelong bushfire in January.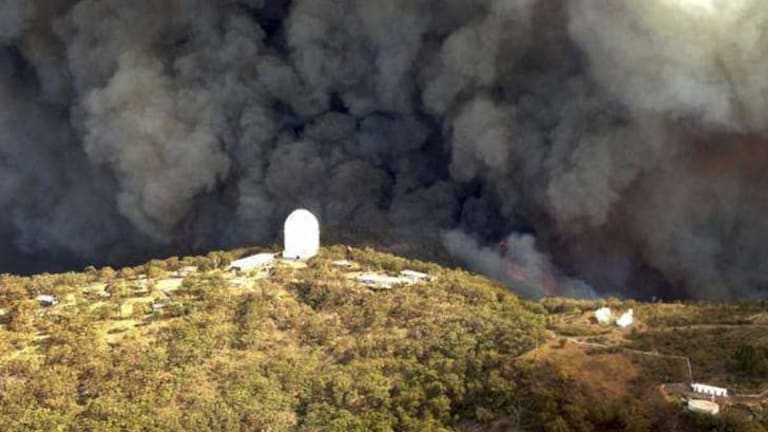 Fire preparation works were successful in preventing catastrophic damage to the scientific facilities which house state-of-the-art telescopes and nearly $80 million worth of equipment.
Following the fire, ANU ran a staff emergency relief fund that raised a total of $25,500 for those affected by the bushfires. The university also made a contribution of $25,000 to the Warrumbungle Shire Mayor's Bushfire Appeal.
"I'm happy that the Observatory is once again open to the public as well as observers," said ANU School of Astronomy and Astrophysics Director Professor Matthew Colless.
"I'd like to thank the many people that contributed to the milestone – it is important that the public has access to this iconic site for Australian Astronomers.
"It's impressive that after such a major fire access to Siding Spring Observatory has been returned within three months."
The Shire has replaced the guideposts along the access road to the observatory, though visitors are advised to exercise caution.
Temporary fencing has been placed around the residential lodge, which was destroyed in the fire.
The pump stations for the water supply are now operational, however the quality of water is still an issue and a boil alert for the site is still current. The water quality for the site is not expected to improve until all the reticulated pipework, tank liners and treatment plant are replaced. As an interim measure, bottled water will continue to be used across the site.
Morning & Afternoon Newsletter
Delivered Mon–Fri.