Artist has double chance of Archibald victory
Former Canberra artist McLean Edwards has been a finalist in the Archibald Prize five times but never taken the glittering crown.
He may make it this year - but perhaps not as he expected. Edwards, 41, a former Canberra Grammar School student, is both subject and artist in this year's field of 40 portraits unveiled this week.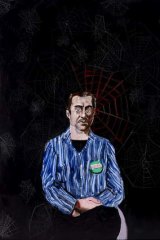 He made the cut with his portrait of Museum of Contemporary Art curator Glenn Barkley.
And a portrait of Edwards by artist Jason Benjamin was also named among the finalists.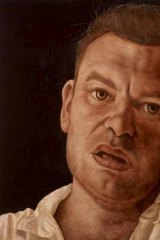 When asked which portrait he would prefer to win, Edwards said: ''Can there be joint winners?
''Oh, look obviously I'd prefer mine to win over anybody else's,'' he said, laughing. ''That's with all due respect to Jason, I think he did a fine portrait. But really if you don't want to win it, don't enter it.''
Bookmaker SportingBet Australia on Friday had Benjamin's portrait at second favourite to win the Archibald at 14-1 while Edwards' portrait of Barkley was running second-last at 34-1. (Xu Wang's self-portrait was favourite at 10-1.)
Edwards has been a favourite in the past for the Archibald, so he could take some solace in his long odds this time around.
His long-time art dealer Martin Browne, the subject of two of Edwards' previous finalist entries in the Archibald, said he had long given up trying to predict a winner.
''It's a turkey shoot,'' he said.
Canberra artist G.W.Bot also this week was named a finalist in the Wynne Prize for her work Glyphs and Moon. Fellow Canberra artist Nicola Dickson was also unveiled as a finalist in the Sulman Prize for her entry Patterns of empire - nature. And Imants Tillers, from Cooma, was also named as an Archibald finalist for his work The emergency of being.
Now based in Sydney, Edwards was in year 12 at Canberra Grammar when his first exhibition of paintings sold out and made him about $10,000. He has become one of the Australian art world's hottest talents. Actress Cate Blanchett picked him to do her portrait for the Archibald.
Edwards is refreshingly honest about his desire to win the prize.
''It's always the same, if you're not excited by being a finalist, you'd have to be some kind of sad character, especially considering the huge number of entries. It's a real honour and I view it as great fun,'' he said.
Edwards selected Barkley for this year's portrait because he had a ''remarkable face'' and was ''an interesting individual''.
He was also intrigued by his retro habit of wearing badges, including one by artist Jon Campbell that said simply, ''Yeah.'' Edwards reckoned the badge was the hardest thing in the portrait to paint.
The spiderwebs in the work have multiple references - they could be a ''curator in his lair collecting things'', Barkley ''describes his work as hanging, not showing'' and one of Barkley's touchstone pieces at the MCA is Stephen Birch's installation Untitled (2005), which features Spider-Man.
''I could argue I want to trap the viewer as well,'' Edwards said.
Edwards ended up scratching out the spiderwebs from the paint.
''Martin [Browne] reckons I'll be the first artist to scratch my way into the Archibald,'' he said.