Artist Vytas Kapociunas allegedly molested child linked to overseas embassy
An Australian artist has been accused of molesting a child connected to an overseas embassy.
Well-known sculptor and painter Vytas Bronius Kapociunas, 70, was arrested earlier this year after a young girl at an Australian embassy alleged he sexually assaulted her.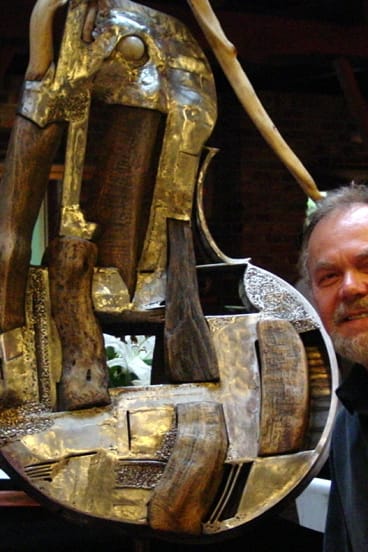 Kapociunas, who is fighting the allegation, first came to police attention after the girl told her mother that she had a secret to tell her.
"I need to tell you a secret," the girl said, according to court documents. "I think Vytas really likes me, because he keeps kissing me."
Police say the mother questioned her daughter further, and the girl said:
"He kisses me on the lips, and here", pointing to her groin.
The offence is alleged to have occurred overseas, but is now being prosecuted in the ACT under Commonwealth law.
The mother called the Australian Federal Police, who began investigating, and went to meet Kapociunas at Canberra Airport last month.
He agreed to an interview and denied the allegations, claiming he had no idea why the girl would say such things.
Police arrested the artist, and he is currently before the ACT Magistrates Court on one charge of sexual intercourse with a child outside Australia, an offence under the Commonwealth Criminal Code.
He appeared before Magistrate Peter Morrison on Friday morning, and pleas of not guilty were entered on his behalf.
The artist told police during an interview that he had piggy-backed the victim and blown raspberries on her belly button, and that she kissed him on the lips when saying hello and goodbye.
But he denied to police that he had committed any child sex offences.
The court heard on Friday the brief of evidence against him was mostly prepared, and the case was adjourned until December.
Kapociunas is an artist who has worked across Australia and the world, and studied and taught in South Australia.
He has also studied at the University of Canberra, according to his earlier news reports, and has written children's books.
Morning & Afternoon Newsletter
Delivered Mon–Fri.