Australian of the Year finalists' treasured objects on display
A doll given to a six-year-old to comfort her after her mother's death, a badge worn by a gay rights activist at the time of his arrest and a briefcase carried by a woman when a bomb exploded in her train carriage in London nine years ago.
These are some of the seemingly ordinary objects treasured by a group of extraordinary men and women in contention to be named Australian of the Year in 2015.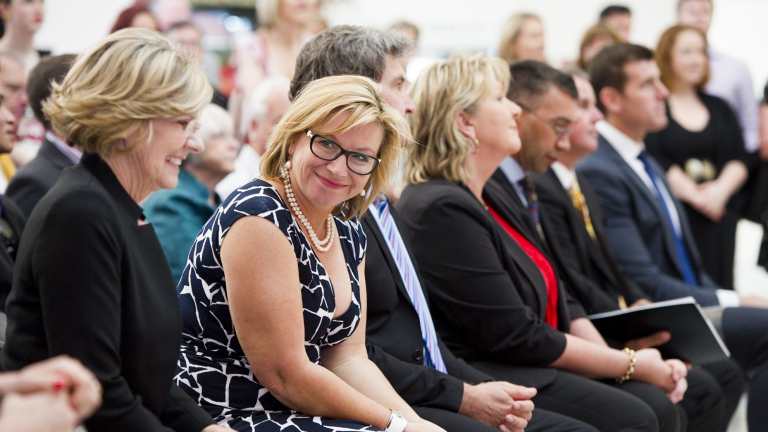 The National Museum of Australia is exhibiting personal objects representing the experiences of the state and territory recipients of the 2015 Australian of the Year Awards, in collaboration with the National Australia Day Council.
Among the objects on display is a doll owned by Victorian finalist Rosie Batty. The doll was given to her after her mother's death by her godmother and its clothes were knitted by her grandmother.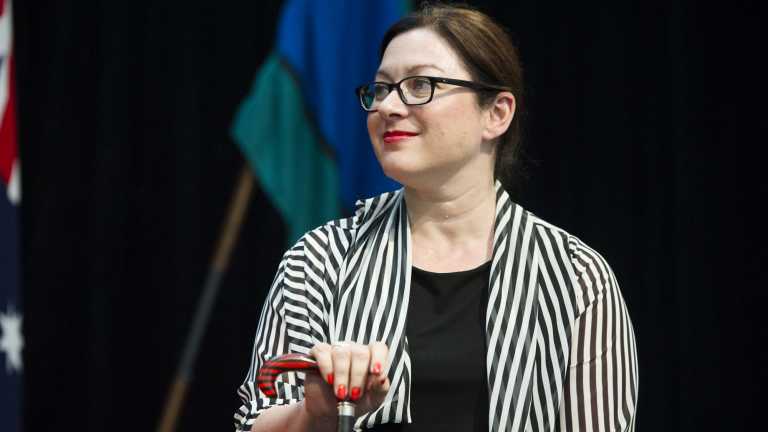 Ms Batty said she had experienced enormous goodwill from the public after the tragic killing of her 11-year-old son, Luke, by his father in February. She has campaigned against domestic violence ever since and has set up the Luke Batty Foundation.
"It was set up to help women cope with family violence," Ms Batty said.
Five of the other eight Australian of the Year Finalists were at the museum to share the stories behind the objects and what they signify.
South Australian Finalist Dr Gill Hicks MBE donated the briefcase she was carrying when she became the victim of the 2005 London terrorist bombings, in which her underground train was a target.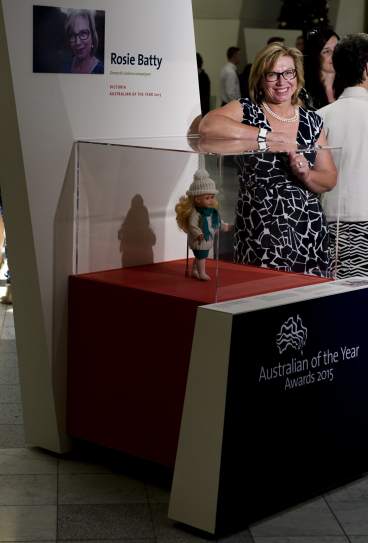 Dr Hicks was the last person rescued from the blast site, suffering life-threatening injuries. She lost both legs below the knees but has since developed a career as an author and motivational speaker.
She said of her briefcase: "It's a symbol of the end of my first life,"
Queensland's finalist, child protection activist Hetty Johnston AM, donated a Native American talking stick, given to her by a friend who helped in the early days of her foundation Bravehearts.
West Australian Scientist, Professor Lyn Beazley AO, donated a Pea-crab brooch and carved pearl oyster shell. Rodney Croome AM, the Tasmanian finalist, donated a badge he was wearing in 1988 when he was arrested for the first time defending gay rights.
"Prejudice can divide we need to see what we have in common," Mr Croome said.
Glenn Keys, the ACT finalist and philanthropic leader, donated a candle used first at his wedding and then at the baptisms of his three children.
The candles are significant given Mr Keys' first business as a kid was selling candles and he strongly believes in business giving back to the community.
Child advocate and adoption campaigner Deborah-lee Furness donated a cart and Northern Territory humanitarian, Rosalie Kunoth-Monks OAM, donated a sacred painted coolamon.
The Australian of the Year will be announced in Canberra on January 25.