Authority urges end to leakage
THE National Capital Authority will ask ACTEW Water why raw sewage from some of Canberra's richest homes is leaking and continually shutting down large sections of Lake Burley Griffin.
The authority's chief executive, Gary Rake, said sporting clubs and others doubted whether ACTEW Water was doing enough to fix the dangerous problem.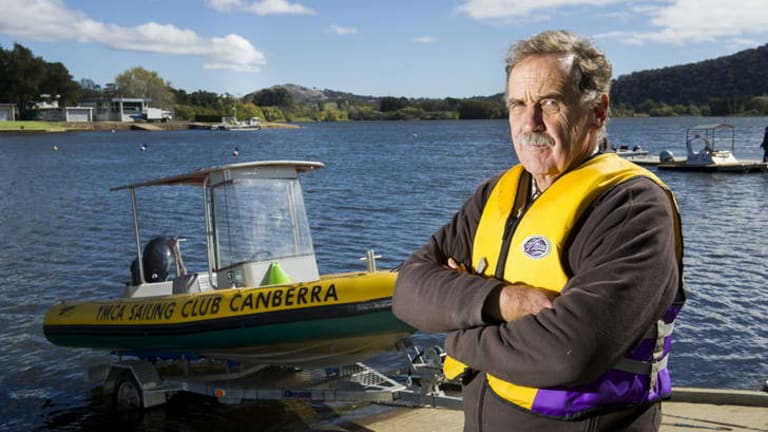 Yarralumla Bay has just reopened after being shut for a month, the third closure because of sewage in seven months.
''We shouldn't be having the lake shut down because it's a cesspit full of sewage. It's undignified for the national capital,'' Mr Rake said.
''We're starting to see more fresh closures due to bacteria [related to sewage] rather than algae.''
The sewage was believed to be from Yarralumla or west Deakin.
Even though the National Capital Authority's testing found high levels of bacteria on all three occasions, ACTEW Water says there is no evidence sewage from any of its pipes went into the lake.
An ACTEW Water spokesman said on two out of those three occasions, when Yarralumla Bay was shut down, no evidence of sewage leaking into Lake Burley Griffin was found at all.
On the third occasion the bay was closed it was confirmed sewage did spill into the lake but ACTEW Water says came from a private property and not one of its own mains.
Mr Rake has been asked by the Lake Users Group, an organisation made up of clubs and community members, to write to ACTEW Water for an explanation about the three sewage shutdowns.
Last year the same group asked Mr Rake to write to the Environment Protection Authority (EPA) to ask whether there had been any prosecutions for pollution spills into the lake.
He said the EPA wrote back saying it was difficult to prosecute cases.
An ACTEW Water spokesman said the decision to close or reopen the lake was made by the National Capital Authority. ''ACTEW Water is required to report all sewerage system overflows near waterways to the National Capital Authority, ACT Health and the Environment Protection Authority,'' the spokesman said.
The spokesman said sewer chokes were repaired within 2.5 hours on average and that a maintenance program had reduced overflows across Canberra by 70 per cent in four years.
A sewage leak means parts of the lake cannot be used for anything, not even sailing, because the risk is much greater that it carries more dangerous pathogens compared with animal faeces washed into the lake during floods.
The chief instructor of the YMCA of Canberra Sailing Club, Hamish Balfour, said his club lost $1000 because two race days were recently cancelled during the latest closure. ''We also called off our end-of-season barbecue,'' Mr Balfour said.
Morning & Afternoon Newsletter
Delivered Mon–Fri.