Azeris and Armenians clash outside embassy in Canberra
Emotions ran high as about 150 protesters clashed outside the Azerbaijan Embassy in Canberra on Friday afternoon.
After four days of intense fighting in the contested Nagorno-Karabakh region, demonstrators from both sides of the conflict congregated outside the O'Malley embassy as rows of Australia Federal Police officers stood between them and the embassy gates.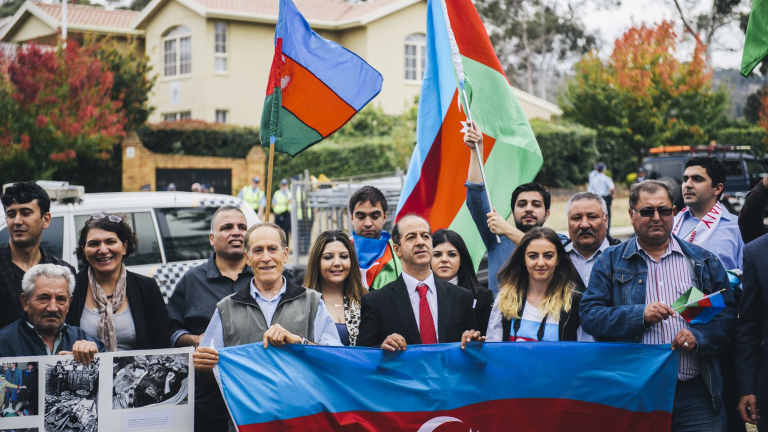 Transport and Municipal Services confirmed ACTION buses were temporarily diverted from O'Malley while the protest took place.
Hajar Koch, chair of the Azerbaijani Cultural Association, said it was a tense situation.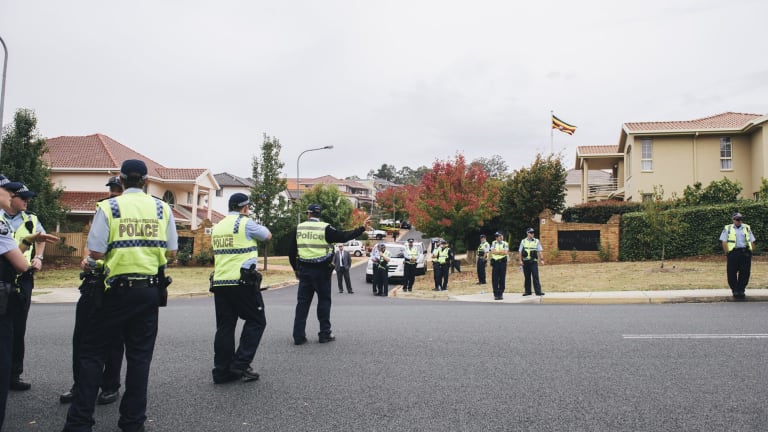 "They were swearing in their language, sticking their fingers up. There were elderly women expressing hatred," she said.
Ex-Soviet states Azerbaijan and Armenia fought a war over the territory in the early 1990s in which thousands were killed on both sides and hundreds of thousands displaced.
A fragile truce marked an end to the war in 1994, but sporadic skirmishes have marred the years since.
Fierce fighting shattered the ceasefire earlier this month with dozens killed.
The Armenian National Committee of Australia said on Facebook the protests were in response to the deaths of four people including an 11-year-old child.
They said the protest would "show solidarity with the people of Artsakh and to state to Azerbaijan that their aggression will not be tolerated by Armenians across the world".
A statement from the Azerbaijan's ministry of foreign affairs said its armed forces had taken "necessary counter measures within its internationally recognised borders to ensure the safety of civilian population".
An ACT Policing spokesperson said protesters were vocal but well-behaved and broke away at about 1.30pm.
Katie Burgess is a reporter for the Canberra Times, covering ACT politics.