Bashed: new push for PS to go bush
The federal government should shift parts of its bureaucracy to country towns to ensure the towns survive economically, a top research firm says.
Roy Morgan Research's latest State of the Nation report warns of a sharp divide between Australia's cities and regional areas, marked by growing differences in education, employment and consumer-confidence levels.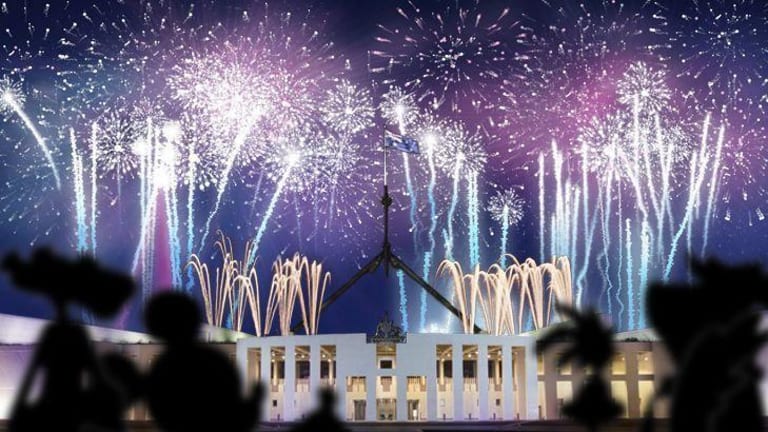 However, chief executive Michele Levine says an even greater gap lies between Canberra and the rest of the country, which has a jobless rate almost twice that of the ACT's.
''It's like Disneyland,'' Ms Levine said of the national capital.
''It is like we're being governed from another world … The two-speed economy, I think, is Canberra versus the rest.''
The report, based on a year-long, nationwide survey of 52,000 people, also questioned the Bureau of Statistics' unemployment rate.
Roy Morgan put the national jobless rate at 9.3 per cent in April, almost twice the official figure of 4.9 per cent.
Its survey found people living outside capital cities ranked significantly lower across several socioeconomic indicators.
Only 18 per cent held a university degree, compared with about one in three city residents. Regional businesses were also much less likely to be confident of their futures.
Ms Levine said country towns could be transformed if government agencies were moved out of the ACT to spread the benefits of public investment. ''Country people, from their early 20s through to their 50s, are forced to leave their towns to find work, and these towns are missing the bright young things - well-educated knowledge workers - who could really help to make these places vibrant.''
People had spoken about government decentralisation for years but ''it's been treated like a flippant idea'', she said.
However, she had high hopes the national broadband network could make it happen and said the government had a duty to help regional areas flourish.
''Canberra has extremely high levels of employment and consumer confidence, all centralised and benefiting one area. But why assume that government work should be based in Canberra?''
She said country towns needed new industries, as well as skilled, educated workers, if they were to stay viable.
''We can't keep sending more people into capital cities, which already face many population problems to do with traffic and congestion.''
Ms Levine's comments echo those of multibillionaire Gina Rinehart, who argued earlier this year that federal public servants should be based in the bush and in northern Australia.
In an article in the March issue of Australian Resources and Investment magazine, Mrs Rinehart wrote: ''We need our government departments and government advisers exposed to more of Australia: regions outside of Canberra and the NSW coast, where they usually holiday for their annual vacations.''
Some agencies, notably the Bureau of Statistics, are already shifting their workforces out of the ACT because the city's tight labour market adds to the costs of hiring skilled workers.
In 2010, Public Service Commissioner Stephen Sedgwick said there were agencies looking ''at whether there are better ways of attracting the workforce'' by relocating work. About two in five of the Australian Public Service's 167,700 staff work in the ACT.
Morning & Afternoon Newsletter
Delivered Mon–Fri.