Battle of the experts at roo cull hearing
A tribunal will rule on Wednesday whether a cull of 1455 eastern grey kangaroos can proceed in ACT nature reserves.
The ACT Civil and Administrative Tribunal heard conflicting expert testimony on Tuesday about how many kangaroos per hectare were ecologically appropriate in local nature reserves.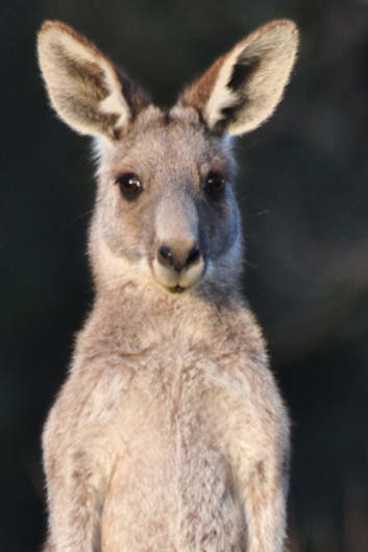 The Australian Society for Kangaroos had asked the tribunal to overturn a decision by the ACT Conservator of Flora and Fauna's decision to issue licences for the shooting to occur at seven sites.
The group's expert witness, Raymond Mjadwesch, challenged the validity of a figure of one kangaroo-per hectare used by the ACT government in a management strategy.
Mr Mjadwesch said studies showed that between four and five kangaroos per hectare was a more appropriate figure.
"I don't accept that one kangaroo per hectare is valid compared to CSIRO research,'' Mr Mjadwesch said.
ACT government ecologist Don Fletcher, who conducted modelling to devise the one kangaroo figure, said the alternative model used by Mr Mjadwesch was appropriate for farms, not for nature reserves.
"That is what they are referring to: a well-run farm,'' Dr Fletcher said.
Mr Mjadwesch suggested Dr Fletcher had used his own previous research to justify findings. This situation for me is Dr Fletcher backing Dr Fletcher,'' Mr Mjadwesch said.
But Dr Fletcher denied this, saying work from other scientists had also been used in modelling.
Mr Mjadwesch said sufficient kangaroos were needed in grasslands to help create a ''mosaic'' with a variety of grass lengths suitable for the needs of different animals.
Government solicitor Kristy Katavic said Dr Fletcher's evidence should be preferred over Mr Mjadwesch's, saying Mr Mjadwesch had less ACT-specific research experience.
Geoffrey Kennett, counsel for the Australian Society of Kangaroos, said there was no justification for the view that reducing the number of kangaroos in reserves would assist the survival of any particular species.
Tribunal president Bill Stefaniak expressed concern that, despite advice being given by Dr Fletcher to government officials about large kangaroo populations in Wanniassa Hills, no licence had been sought for culling to be conducted there.
Ms Katavic said the tribunal could vary any of the licences.
The tribunal will deliver its decision at 11am.