Beautiful one day, snowing the next: the highs and lows of 2012
There was bucketing rain and flooding in March, freezing nights in winter, snow in August and the coldest Christmas Day in more than 30 years.
But in April, Canberra recorded its warmest start to the month since 1998, and throughout winter, daytime temperatures were consistently above average.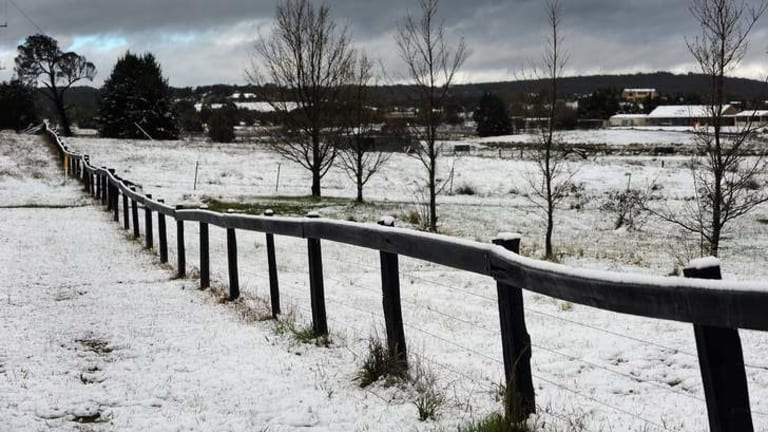 Canberra's weather in 2012 can been viewed in two distinct phases, forecaster Rebecca Kamitakahara of the Bureau of Meteorology in Canberra said.
"January to March it was pretty wet and cold due to the La Nina event, and the rest of the year was generally warmer and drier," she said.
Sun lovers were likely disappointed with the beginning of the new year, with January failing to record a single day of 35 degrees or over.
According to bureau statistics, there were 15 rainy days in February, well above the historical average of seven and the greatest number of wet days in the month on record.
The skies opened again at the beginning of March when it poured for the first five days of the month but, by April, Canberra dried significantly with rainfall well below the historical average. It was dry and clear in May, with rainfall below average and temperatures slightly above average during the day, usually followed by chilly nights.
Canberrans shivered through colder than average nights during winter, although the maximum daily temperatures for June, July and August were warmer than usual. September 1 was the coldest night for that month on record, with an overnight low of minus 6.8 degrees, giving ACT residents a chilly start to spring.
It poured with rain on October 11 and October 12, but generally days were warm and nights were cold, with daily maximum temperatures 1.4 degrees above the historical average and minimums 2.7 degrees below, the coldest October on record.
There was very little rain in Canberra in November and it continued to heat up in the capital, with top temperatures 2.7 degrees above average. December gave the capital its coldest Christmas Day in more than 30 years.
Morning & Afternoon Newsletter
Delivered Mon–Fri.