Belconnen GP on indecency rap wanted by Interpol
A BELCONNEN doctor charged with committing an act of indecency on a female patient has been denied bail, after the ACT Magistrates Court heard evidence he was wanted by Interpol on a similar charge involving a patient in the United Kingdom.
Dr Ammar Dhaimat was questioned by police on Friday and released, but was later arrested at his O'Malley home after police were alerted to Manchester Interpol's search for the medical practitioner.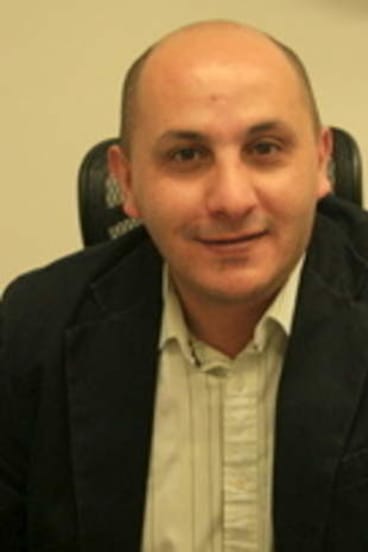 Magistrate Beth Campbell listed the matter for May 13, and said that would give local health authorities the opportunity to do their own inquiries.
''One wonders how one can be registered in the ACT to practice medicine when [there are] charges in the UK,'' Magistrate Campbell said.
The court heard Dr Dhaimat, described as a senior doctor at the Belconnen Medical Centre who has previously worked at Canberra Hospital, had been released on bail in Britain and absconded.
Dr Dhaimat's lawyer said her client had a Jordanian passport and had never practised medicine in the UK.
The charge before the court this morning involved allegations Dr Dhaimat put both hands on the victim's bottom, squeezed her bottom and kissed her for about one second, all without her consent, at the medical centre on Anzac Day.
A police constable said Dr Dhaimat had earlier given the patient her prescribed vitamin B12 injection – a task normally performed by a nurse – because there were no nurses available.
The court heard Dr Dhaimat at this time touched the woman's back and leant forward to kiss her, but she moved her head away.
Evidence was given the alleged incident followed a number of suggestive comments by Dr Dhaimat during several consultations since the student first attended the practice last month.
A police constable gave evidence, saying that on one occasion Dr Dhaimat asked the student whether she had missed him.
The constable said the student replied, ''Yeah, I missed getting the injection.''
Dr Dhaimat is said to have also told the woman she was ''looking good'' and ''glowing''.
The court heard the victim had given the general practitioner her mobile phone number, but thought it was for her patient records.
The police constable said there were concerns the accused may reoffend due to the nature of his job.
The accused's lawyer said she had been informed he had a fiancee who spent most of her time in Canberra, and that he owned three houses in the city.
Ms Campbell refused bail after saying she had concerns the accused would leave the jurisdiction, as he allegedly had done from the UK.
''Bail is refused in that the likelihood of him not attending the court is too great,'' she said.Dr Dhaimat has practised in Australia for five years.
Morning & Afternoon Newsletter
Delivered Mon–Fri.