Bergen-Belsen war artist Alan Moore dead at 101
Alan Moore, the Australian Second World War artist who gave the world a glimpse into the gates of hell, has died, aged 101.
Mr Moore was best known for his depiction of concentration camp Bergen-Belsen in northern Germany, where 100, 000 people died.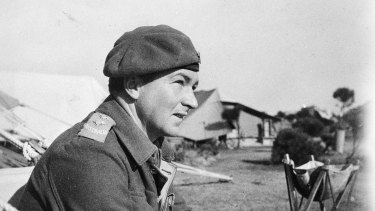 One of his studies depicts a blind and crippled survivor moving through a field of the dead in an eerily lit Goyaesque landscape.
Another shows SS guards, who had run the camp until the Allied troops arrived, unloading bodies from a truck for burial in mass graves under the eyes of British soldiers.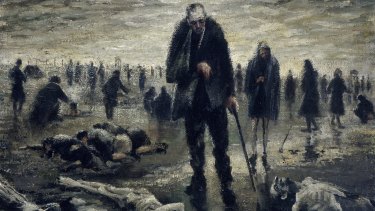 More than 200 of Mr Moore's paintings, drawings and photographs are in the Australian War Memorial.
A statement from the Australian War Memorial said it was saddened to hear of his passing.
"Alan was one of the few official war artists to cover both the Pacific and European theatres of the Second World War, and his commission took him to Papua New Guinea, Italy, England and Germany," the statement said.
"Alan is best known for being one of the first artists, and the only Australian artist, to witness and directly record the horrors of the holocaust."