Bravo for your editorial (canberratimes.com.au, September 1) asking for Canberra's wonderful magpies to be given a break.
A vocal minority, who can't accept the birds were here long before us, should wise up and change their behaviour to accommodate these fabulous songsters.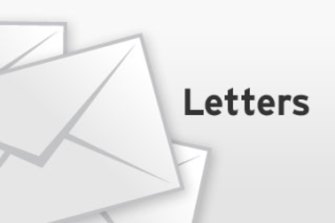 I bet most of the anti-swoop zealots don't even realise these intelligent birds know exactly who is moving among them. I haven't been swooped in years despite walking five kilometres around our urban area most mornings.
The fear of magpies can be quite out of proportion.
To hear someone like Patricia Karvelas on RN talk about "Oh no, it's swooping magpie season again!", you'd think she was being asked to put her hand in a bag full of tiger snakes instead of just taking some sensible precautions.
Rex Simmons, Mawson
Libs, church parallels
The Liberal Party is the Catholic Church of Australian politics. Both are dominated by men. Both have a women problem. Both the Liberal Party and the Catholic Church tell us that they will be fixing the problem, are fixing the problem, and have fixed the problem. Both tell us, mostly earnestly, to believe them. Both will be telling us this again in five years' time.
John Spaan, Forde
Principle one issue ...
Visiting a nursing home can certainly be distressing, but H. Zandbergen (Letters, September 4) is incorrect to suggest legalised euthanasia will necessarily remove that distress.
Arguing for legalised euthanasia in principle is one thing.
Defining who will or will not qualify to be put down is quite another. Under Victoria's legislation, for example, the circumstances outlined in H. Zandbergen's letter, would not qualify for legalised euthanasia. For it requires a person to be suffering from an incurable illness, which causes intolerable suffering, and be expected to live for less than six months.
Even if the ACT were able to legislate for "assisted dying", as it should be, a far wider discussion would be necessary to determine the circumstances and the safeguards to be covered by that legislation.
Graham Downie, O'Connor
Let's show some flair
Why is it deemed essential the second stage of the light rail continue over Commonwealth Bridge and demolish the beautiful heritage trees in its path?
Why not go down Constitution Avenue and across Kings Avenue Bridge?
Lots more opportunities for passengers on that route and not nearly so many trees to chop down either.
Alternatively, keep the line going, pass through Fyshwick and come out at the southern end of Woden.
Even better, stage two could start at Tuggeranong and finish at Woden with the middle area of Canberra being planned as a set of spokes — oh, I see, that might involve a duplication of the original Canberra Plan.
I really do wish our planners could get rid of their tunnel vision and show some originality and flair in their plans.
H. Merritt, Downer
Scary business
Your report on the opening of Abode's sixth hotel in Canberra ("Geocon opens its sixth Abode Hotel in Kingston", September 1, p17) quotes Andrew Barr as saying "we've been experiencing both domestic and international visitation records in the last 12 months".
If Mr Barr consulted the Oxford English dictionary, he might discover that "visitation" means something a bit different from the everyday word "visit" that he for some reason avoided (maybe he thought it did sound too "everyday"). The primary meaning of "visitation" is "the appearance of a divine or supernatural being".
If divine or supernatural beings have been appearing in record numbers in Canberra, I'd expect news items on the front page.
Howard Silcock, Narrabundah
Statistics flawed
While mental health of all Australians, both women and men, should not be trivialised, headlines such as "Nearly half of Australian women depressed or anxious, survey finds" should be treated with extreme circumspection.
The basis for this claim is the fourth in a series of surveys by a women's advocacy group, Jean Hailes for Women's Health. These are self selected surveys largely conducted through that organisation's web page. All that can be said is that half of the women who read a women's health blog and choose to participate in a lengthy survey claim to be depressed or anxious.
John Coochey, Chisholm
Out of touch
Two things that continue to strike me about the pronouncements by church executives on paedophilia within their ranks are just how thoroughly crazy they sound to anyone not immersed in Catholic culture, and how totally oblivious they are to it.
It's exactly the same level of crazy that we hear when mullahs of Islam talk about the need to behead women who want to drive or how men without beards incite lust in the righteous, when the rabbis of Zionism talk about the need to slaughter all Palestinians, or when we see videos of mouth-foaming US fundamentalist preachers.
All these people have been so thoroughly brainwashed by their cultures that they've totally lost touch with reality.
Fred Pilcher, Kaleen
Tax reform a joke
I see that the Greens have proposed to shift the basis of Canberra's rates system to the market value of properties.
I have a better plan: cut rates, land tax and government spending by 50 per cent. This would make taxes fairer and housing more affordable.
This would, of course, mean shrinking the welfare/regulatory state that progressives on the left and right love so much.
People are justified in expecting any tax reform will lead to higher taxes, no matter what the politicians promise.
More and more Canberrans are fuming about taxes. And who can blame them? The phase "tax reform" has become a joke.
Victor Diskordia, McKellar
Parking solution
Shoppers at the Southside Farmers Markets at Canberra College on Sunday mornings are finding it difficult to find legal parking ("Parking warning for shoppers at Farmers Market", September 1, p6).
I recommend the car park at the very end of Irving Street, which on a Sunday morning gives free and easy access to the markets. To enter this car park, you need to enter Irving Street from Launceston Street opposite the former Tradies Club and drive past the swimming pool and all the way around the oval and continue as far as you can until you find yourself across the road from the Hellenic Club and just a stone's throw from the markets across the pedestrian bridge.
John Burge, Curtin
Basin Plan welcomed
Your article on the Productivity Commission draft report into the Murray-Darling basin plan ("Murray-Darling overhaul backed", canberratimes.com.au, August 31) overlooks the substantial progress already made by basin governments, as the report outlined, to deliver a healthier basin by 2024.
As the opening sentence of the draft Productivity Commission report overview states, the basin plan is a significant step change in resetting the balance between environmental and consumptive use of water and establishing a new sustainable water management system for the basin.
I welcome the report's focus on future targets and deadlines, and particularly its focus on the need for action on the 33 state-based water resource plans, which need to be endorsed by July 1, 2019.
Meeting these deadlines, like the water reform journey of the past six years, will be hard.
This is not the time to slow down.
The MDBA will continue to hold all states to account as we work with state governments to put in place measures to mitigate the risk of missing the water resource plan deadlines.
I welcome the Productivity Commission's call for stronger collaboration between all basin governments: when we work together we get results.
I look forward to further discussions with the Productivity Commission over the coming months.
As chief executive of the Murray-Darling Basin Authority, I remain committed to delivering the basin plan in full and on time by 2024.
Phillip Glyde, chief executive Murray-Darling Basin Authority
Riverina's talent
I note that the Canberra Raiders intend to relocate one of their 2019 NRL games to Wagga Wagga.
I applaud this as it will allow league fans in the Riverina the opportunity to see the Raiders in action.
It will also allow the management the opportunity to do some talent spotting in the local Group nine and Group 20 competitions, if only to offset the loss of Junior Paulo, Shannon Boyd and Blake Austin.
It could also assist the plight of our friends in the ARU, specifically the Australian Wallabies.
I watched the recent rugby union two-test Bledisloe Cup series between Australia and the New Zealand All Blacks.
I also read several media reports which (among other things} proudly claimed that Australian Rugby Union had worked hard and lifted its game to the extent that we now had the Kiwis' measure and were now capable, after many years of hard (and largely unsuccessful) trying, of beating the Kiwis at their own game.
Regrettably, this did not occur. The All Blacks beat us two tests to zero. They were simply too big, too fast and too professional.
This situation implies an obvious need for ARU selectors to seriously consider the issue of identifying and developing new blood to rebuild and bolster the Wallabies ranks.
There appears to me no real reason why the ARU and the NRL, through or by virtue of the Raiders' initiative, could not negotiate some form of mutually acceptable plan or blueprint to attempt to achieve this.
Andrew Rowe, Florey
Where Bishop failed
Julie Bishop was a foreign minister who talked repeatedly about the rule of law while failing to uphold it.
She supported Australia's illegal participation in the bombing of Islamic State (who are President Assad's enemies) in Syria.
She refused to label the illegal Israeli settlements in the occupied territories as illegal or to condemn Israel's attacks on Palestinian civilians, and opposed UN efforts, which were supported by practically every other country, to investigate such killings.
On the human catastrophe in Yemen, she has been silent on the Saudi Arabian assaults which Australia is helping facilitate with our weapons sales.
She did her utmost to derail the 2017 UN Treaty on the Prohibition of Nuclear Weapons.
The "rule of law"? For minister Bishop it was merely a political tool to be applied selectively by us and our friends. And we wonder why we have enemies.
Sue Wareham, Cook
Competent, not great
I keep seeing comments in the media and elsewhere on how good Julie Bishop was as foreign minister. For example Phil Teece (Letters, August 31) "a class act widely admired".
Ms Bishop was certainly a smart dresser and media conscious on her jogging forays.
I understand she was a competent minister in terms of being on top of her briefs, good with staff, etc. But it is hard to think of any foreign policy initiatives that she was responsible for.
She ignored the Pacific, upset China, clung close to the US and represented a country with little interest in curbing global carbon emissions or promoting a sustainable planet, a draconian policy on boat arrivals, one eyed position on the Israel/Palestinian issue, etc.
Rod Holesgrove, O'Connor
Republic in all but name
I would hope that Philip Benwell, as chairman on the Monarchist League, in his letter of September 1, would accept and recognise that all Australians have defended the constitution over many years.
They did this while watching, consciously or not, the constitution's imperial constraints removed to the extent that only the Head of State, our Queen, remains the most "politically" significant difference between a monarchists' constitution and a republican constitution, so to speak. Only the Australian people can resolve this difference and the constitution would not be broken in doing so. Nobody has to tear down the constitution as it stands today for Australia to become a republic; it already is in all but name. The monarchists would be better advised to save their money and energy until a referendum is called on the republic; and then to spend it defending their (our) Queen.
What is at issue here is the vision Australians see for themselves as themselves alone in today's world – if they mostly don't already.
B L West, Deakin
Banks has a story to tell
I'd be very curious to see if Julia Banks would also have been subject to racial vilification as she is one of the few females from a non-Anglo background in the Parliament as well.
The repeal of the whole racial discrimination act would make it much more toxic and put people like her in the firing line for shock-jocks and bullies every-where, making her even more vulnerable. She has a very interesting story to tell us in the coming weeks.
Melina Smith, Brighton
Hypocrisy over Manning
Denying Chelsea Manning entry to Australia would be another act of gross hypocrisy when so many in the Coalition government failed, in spectacular fashion, to pass the people's character test last month and would no doubt also fail to explain satisfactorily why it was acceptable for a convicted and jailed fraudster to enter Australia twice to undertake paid speaking engagements.
Sue Dyer, Downer
Power misinformation
Voters should focus closely on the first substantive paragraph of Shane Rattenbury's letter (August 31).
The minister is focused on electricity "supply" and ignores any mismatch between supply and demand due to time of day.
To put it simply, a good proportion of the electricity the ACT consumes at night comes from coal-fired power stations, and this situation is very likely to last well beyond 2020.
I support measures to reduce emissions. However, I am concerned politicians' propensity to spin makes it easier for climate skeptics to spread misinformation or worse.
So minister, will you tell us what proportion of the electricity consumption is actually sourced from renewables?
Bruce Paine, Red Hill
TO THE POINT
MUPPET MORRISON
Scott Morrison has likened the recent leadership events to "a Muppet Show". May he live to be even one hundredth as great as the universally loved Kermit and his friends. Can you imagine Morrison singing, "I love being green"?
Eric Hunter, Cook
SESELJA SHOWS DISDAIN
Leadership debacles aside, Senator Seselja has shown his disdain for democracy by voting to deny our own Legislative Assembly the right to legislate on end-of-life matters – a right held by the Parliament of every Australian state. In so doing he has shown contempt for ACT voters. Let's reciprocate.
Peter Grabosky, Forrest
CHURCH HIDES CRIME
By refusing to lift the seal of confession, the Catholic Church leadership has made clear it is comfortable to take a lead in organised crime – of the worst possible kind.
John Howarth, Weston
EUTHANASIA CHOICE
John Burns' willingness to face a slow, painful death (Letters, August 31) is admirable, but he should not try to force others to do the same. For those who are afraid of "the kids wanting early access to the estate", there's a simple solution: allow people to make an irrevocable declaration that they do not want to avail themselves of voluntary euthanasia.
Mike Dallwitz, Giralang
DUTTON'S CENTRAL ISSUE
Peter Dutton was used by Tony Abbott to get his revenge over Malcolm Turnbull. He would never be accepted as leader by the Australian people, who reside largely in the centre.
Lucy Sharp, Tuggeranong
HYPOCRISY OVER VISAS
Peter Dutton sought to justify his controversial visa rulings as exercises of discretion, which term has been defined (tongue-in-cheek) as a polite word for hypocrisy.
M. F. Horton, Adelaide
CONTEMPT FOR A.B.C.
Given the hostility with which the ABC is regarded by the Coalition, China could just be trying to curry favour with the federal government in blocking access there to our national broadcaster. By its current failures to represent properly Australians in Cambodia and the Philippines, the federal Coalition is as ever oddly selective in deeming foreign nations inimical.
Alex Mattea, Kingston
NOT ON MY SIDE
Scott Morrison says "We're on your side". He'd be on my side if he released the innocents being punished in offshore detention. He'd be on my side if he backed renewables over coal. He'd be on my side if he restored funding to the programs he's ripped it from. He'd be on my side if he faced up to the banks.
Jeff Bradley, Isaacs
NZ REPORTER SHOWS WAY
Why were no Australian journalists arrested for ruffling feathers by talking to refugees on Nauru?
Way to go New Zealand.
M. Moore, Bonython
Email: letters.editor@canberratimes.com.au. Send from the message field, not as an attached file. Fax: 6280 2282. Mail: Letters to the Editor, The Canberra Times, PO Box 7155, Canberra Mail Centre, ACT 2610.
Keep your letter to 250 words or less. References to Canberra Times reports should include date and page number. Letters may be edited. Provide phone number and full home address (suburb only published).