Breakaway group plans to take Liberals back to 'broad church'
A new "ginger group" of Liberal members and supporters is determined to shake up the ACT division of the party.
About 60 people are believed to have attended the first meeting of the Menzies Group at the Italo-Australian Club in Forrest last month.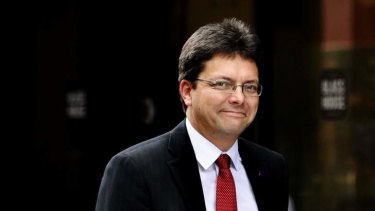 The group is named after Liberal Party founder Robert Menzies.
It was formed following the bitter preselection battle for the party's number one Senate position before the federal election.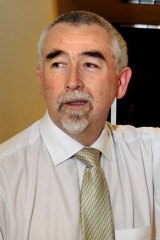 Attendees at the meeting included former senator and chief minister Gary Humphries.
Mr Humphries retired from the Senate at the election after losing preselection for his seat to former ACT Liberal leader Zed Seselja, who went on to be elected to the Senate.
The Menzies Group plans to push for reforms to the ACT party to broaden its appeal to members and the community.
Members argue that change is needed if the party is to achieve the level of political success it enjoyed under former chief minister Kate Carnell in the 1990s.
They want more transparency in the way the local Liberal machine operates and greater participation by rank-and-file Liberals.
Members, who spoke on the condition of anonymity, said Sir Robert had established the Liberal Party to be a "broad church''.
The annual general meeting of the Canberra Liberals will be held on Wednesday.
Party president Tio Faulkner is set to recontest his position at the meeting.
Party members Peter Collins and Ian Morison have also nominated for the position.
Mr Faulkner did not return calls on Friday.
Former party president and Howard government staffer Gary Kent quit the party last month after internal disciplinary action against him was launched.
Mr Kent had been taking action against party officials in the ACT Civil and Administrative Tribunal but he discontinued his case after his resignation.