Brindabella Airlines fixes half its fleet
A Canberra passenger airline has removed almost half its fleet from service to ensure the planes are working properly.
Brindabella Airlines withdrew four of its 10 aircraft on the weekend, though one was already undergoing routine maintenance.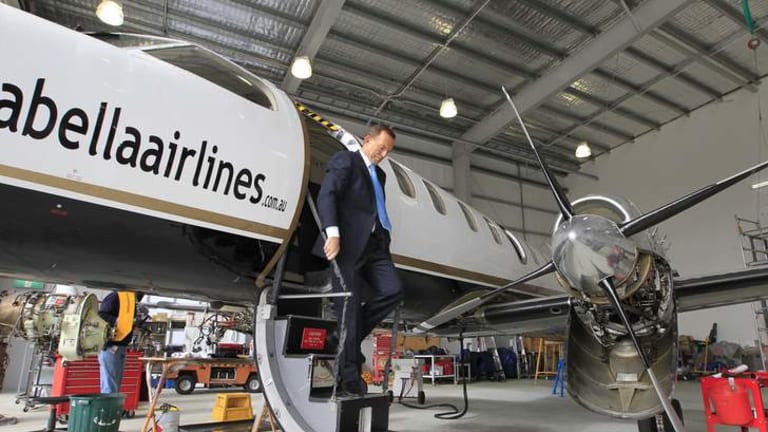 All the planes were twin-propeller Jetstream 41s, which carry up to 30 passengers.
Qantas, which is a business partner of Brindabella, is flying some of its aircraft on the affected routes. However, several flights this week have been cancelled, including Monday's Canberra-to-Newcastle service at midday as well as some Sydney-to-Orange and Sydney-to-Narrabri services.
The airline's chief commercial officer, James Blake, said on Sunday the planes would return to operation this week.
He said Brindabella had acquired the affected aircraft recently. ''When you're carrying out maintenance, you have to make sure you're following all the procedures. That's what we're doing.
''Qantas have been ever so helpful in making some aircraft available during a short-term shortage.''
Brindabella Airlines was set up two decades ago in Canberra and provides regional flights across NSW and Queensland.
However, while the business is still based in the ACT, it only operates one service from the city: its regular Canberra-Newcastle flights.
Markus Mannheim edits The Public Sector Informant and writes regularly about government.
Morning & Afternoon Newsletter
Delivered Mon–Fri.