There can be fewer more depressing examples of poor execution in Australian policy-making than the debacle that is this country's approach to the emerging solar power industry.
In a country with ageing, outdated power plants that will need to be replaced with less-polluting, more-efficient forms of energy generation, the bruised and battered solar sector has lurched from one unfortunate turn to another, with the latest salvo a report to the federal government recommending the scrapping or scaling down of the renewable energy target.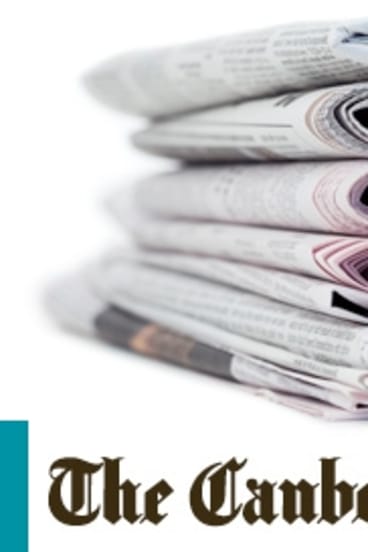 Side-stepping the other heavily politicised and emotion-driven debate over climate change for a moment, the great tragedy of the bungling of the renewables sector - and in particular solar power - is the missed economic opportunity for Australia.
Governments at the federal and state/territory level have a number of levers available to stimulate industry and assist emerging sectors to grow. The now-threatened renewable energy target has been a macro-level stimulant that has led to a number of major projects being approved. Uncertainty over its future has, however, left investors nervous, with several potentially game-changing projects being mothballed.
At the local level, the ACT and NSW rooftop solar feed-in tariffs led to an initial boom in take-up that had insufficient safeguards and saw a number of programs over subscribed, poor installations and a flood of inexperienced operators rushing in to try and capitalise on the government largesse. Those incentives have all but evaporated, leaving today's home owners unenthusiastic about installing costly panels.
As one of the sunniest countries on earth, and with some of the most innovative research and technology, Australia has failed to capitalise on an obvious growth sector that promises not only thousands of jobs but huge export potential.
As massive Chinese factories pump out thousands of panels a day for a rapidly growing international market, Australia - which has developed cutting-edge innovation such as the sliver cell technology developed at the Australian National University - is being left behind.
At a time when traditional manufacturing and mineral industries are declining and we are being warned of a budget crisis to make up the shortfall, we are turning our backs on a potentially huge growth sector with a massive international market.
Once again, Australia appears set to drive its best ideas overseas, where others can turn them into products that we will eventually buy back. In 20 years when we look at the huge industry that largely passed us by, well might the next generation question how our policy-makers allowed this to happen.
Morning & Afternoon Newsletter
Delivered Mon–Fri.