Parts of the ACT battered by hail after severe thunderstorm warning issued
The Bureau of Meteorology has issued a severe thunderstorm warning for the ACT on Friday afternoon.
Hail stones have already battered parts of Canberra, while the bureau has warned of damaging winds.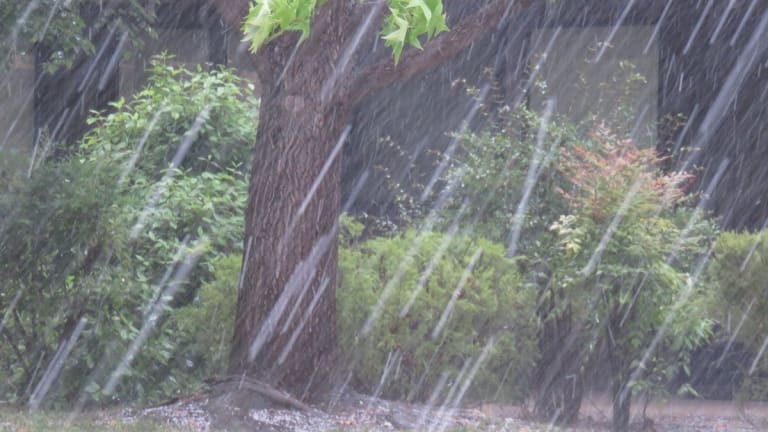 Gungahlin Library has closed as a result of the storm. The ACT State Emergency Service had received 113 calls for assistance related to flooding, hail damage and fallen trees by 7.20pm.
Weatherzone has predicted up to 10mm of rain, while a severe thunderstorm was forecast for 2.45pm to 3.45pm.
Tuggeranong has received 2.4 millimetres as of 3pm, according to the Bureau.
The State Emergency Service has advised affected residents to move cars undercover or away from trees, secure loose backyard items and keep away from fallen powerlines.
The SES also recommends unplugging computers and appliances, refraining from using the phone and staying indoors away from windows during a storm.
Canberra was forecast to reach 22 degrees on Friday with a 95 per cent chance of showers and the chance of a thunderstorm.
The NSW and ACT SES emergency phone number is 132 500.
The RUC in Turner shared footage of lightning hitting a tree, spreading bark and twigs across the lawn.
Morning & Afternoon Newsletter
Delivered Mon–Fri.