Buyers rush for a roof over their heads before grant changes
Canberra's first-home buyers have rushed to secure sales of established homes in the territory before changes to the grant scheme.
From Sunday the first-home owners grant in the ACT will rise from $7000 to $12,500 but will only apply to new homes or homes needing "substantial renovation".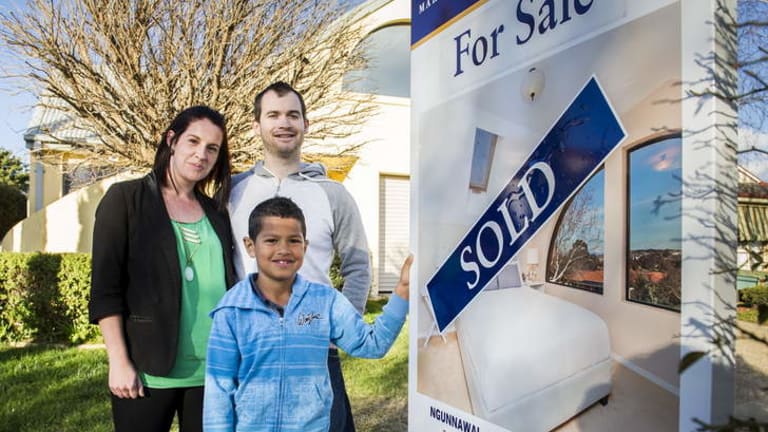 Real estate agents have reported a flurry of activity in the past month as first-home buyers targeted older homes.
The ACT government announced the changes to the scheme as part of the 2013-14 budget and they will come into effect on Sunday.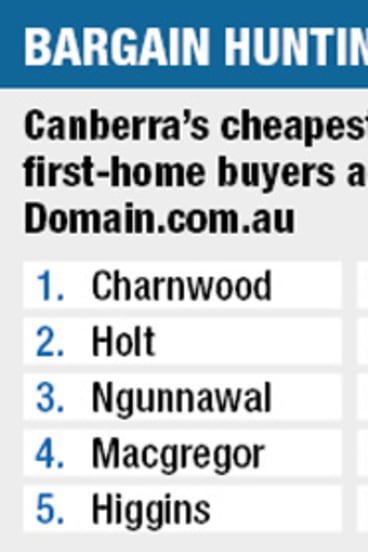 The territory will join NSW, Victoria, Queensland, South Australia and Tasmania, focusing the grant on new homes to stimulate the building sector as well as assist buyers.
Ashley and Terry Lock have purchased their first home in Ngunnawal after becoming sick of renting a property in Banks.
They had recently moved in with Mr Lock's parents to save money but acted quickly when they fell in love with the first home they looked at.
The couple said factoring in the first-home owners grant had taken a bit of stress out of the situation.
Australian Property Monitors senior economist Dr Andrew Wilson said while it would be a little while before sales data flowed through, typically the market experienced a boost in activity when grant schemes changed.
He said buying a home had always been a difficult proposition for Canberra's first-home buyers because the market had a high entry point. But he said he expected a spike in activity ''because the established market is still a solid destination for first-home buyers in Canberra even though it is expensive".
Recent figures show first-home buyers represent only 15.5 per cent of the market, a much lower proportion than the long-term average of 19 per cent.
A new report released by the Housing Industry Association indicates new homes in Canberra are more affordable than established ones.
The HIA-Commonwealth Bank Affordability Report for the June
quarter showed the ACT increased its affordability rating based on the weekly income required to make mortgage repayments on a median-priced dwelling.
New detached homes were considered more affordable when compared with established residences.
Agents across the territory say they have been working to secure sales on several properties for buyers keen to take advantage of the grant for established homes.
Luton Properties Woden director Richard Keeley said as well as there being "a bit of a rush on properties" in the past few weeks, several buyers had delayed settlement on new homes to take advantage of the coming grant.
Peter Blackshaw Manuka sales agent Mario Sanfrancesco said buyers had been anxious to secure sales on established properties in the past month including some that had been on the market a while.
"That's certainly a good indicator that there's been a flurry of activity," Mr Sanfrancesco said.
LJ Hooker Tuggeranong principal Robert Matheson said he had closed sales recently on several properties specifically so the new owners would qualify for the old grant. Elders Belconnen sales agent Phyllis Tidmarsh said she expected more buyer interest after the election because first-home buyers and investors seemed to be waiting for the result.

Meredith Clisby is the Editor of the Sunday Canberra Times
Morning & Afternoon Newsletter
Delivered Mon–Fri.