Irrespective of whether it is ALP or Coalition policy, the approach to the treatment and processing of people who arrive at our border seeking asylum demonstrates a clear failure of imagination. Both sides of the political divide seem to think there are only two options: 1. Processing offshore at Manus Island and/or Nauru, or 2. Onshore processing. It is quite apparent that the model that was successful in the processing of thousands of asylum seekers from Vietnam and Cambodia following the fall of South Vietnam in 1975 and the murderous Pol Pot regime in Cambodia should once again be adopted. This approach was designed to stop the boats and it was quite successful.
Applied to today's situation the policy would require: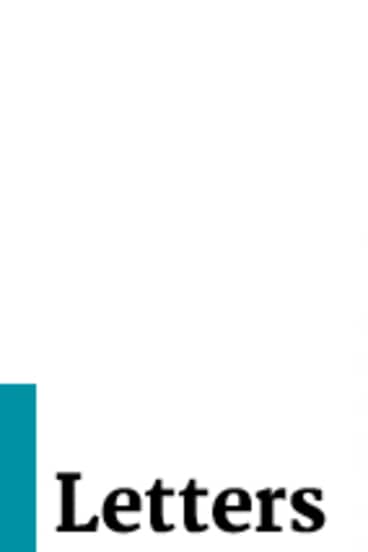 1. Agreement with UNHCR and the governments of Malaysia and Indonesia for funding by Australia of a processing centre in Malaysia and Indonesia.
2. Offshore processing in these centres meeting ALP and LNP policy by the International Organization for Migration with the assistance of onsite Department of Immigration and Border Protection specialists.
3. Negotiation of Regional Resettlement Agreement involving the Bali Process participants with minimum country quotas established.
4. Successful refugees would be processed for resettlement in an orderly manner and in a strict order based upon the date of assessment.
5. Refugees would be supported in the centres ensuring they have access to health and education facilities.
It is about time both sides took a hard look at what they are really doing to the mental health of the current claimants.
Terry Walls, Mawson
Do the maths
Nowhere in that piece by Kirsten Lawson about the ACT setting up community-funded and run solar-power farms (''Large-scale solar-power schemes for community'', June 17, p3) could one glean whether they were actually worthwhile or otherwise. The numbers presented are full of holes, which would have escaped the average reader.
Three commercial arms are already in the pipeline. Together they are rated at 40mW, insufficient to run even a 100W lightbulb. Clearly Kirsten meant megawatts (MW). In scientific units, upper and lower case letters are critical - here m means milli, M mega, and the difference is a factor of 1012.
A community-funded 1 mW farm (read 1MW) is stated to be sufficient to provide power for about 250 Canberra homes for one year. This statement confuses power (kW) and energy (kWh); ''for one year'' is meaningless. In principle, it would power the 250 homes forever!
Computer literates are familiar with file sizes, conventionally measured in kB, MB or GB (B means bytes; have a look at your 700 MB CDs or 470 GB DVDs). However, internet speeds are invariably quoted by ISPs in kbs or Mbs. Does the b mean bytes? No, bits! Anyway, they should read kb/s or Gb/s, but leaving that problem aside, 8b=1B. Again, upper versus lower case symbols are important! So, divide by 8 if you want to understand your internet speeds in more familiar terms, kB/s or GB/s.
Greg Jackson, Kambah
Much is being made by our government and its groovier supporters of ''community energy projects'' - people band together, contribute their money to an industrialised solar farm, and appropriate the returns and the warm inner glow of like-minded others.
Isn't that exactly the structure of and rationale for all public companies? Can't someone just set up a public company called ''Community Solar'' and sell shares? Isn't this concept usually called ''Industrial Capitalism''? Clever of these groups to rediscover its attractions though.
So, let's drop the lefty spin. These community groups aren't rejecting ''The Man''. They're ''The Man''. Presumably, the only new thing is the serious subsidy to be handed to such companies' shareholders via inflated feed-in tariffs set outside a competitive bidding process.
Veronica Giles, Chifley
Northbourne heritage
Yes, the Northbourne flats are old, but they are part of Canberra's history and an example of how the NCDC saw the value of green space between buildings. These days green space is seen as dollars!
Let's have them restored and lived in, they'll look better than some on Flemington Road. Canberra's a young city and we need to retain its history. Well done Jack Kershaw (Letters, June 18).
J. Duncan, Giralang
The Northbourne flats in Turner are regarded by some, including Jack Kershaw (Letters, June 18) as architectural gems and by Graeme Trickett (Letters, June 19) as even worthy of heritage status. I've never been impressed with the flats: boxes with windows, each one an island in a sea of underused grass. Their dilapidated state highlights their architectural faults and their fundamental lack of charm.
Douglas Mackenzie, Deakin
Paper-less power
Malcolm Paterson (Letters, June 20) asks what happened to the paper-less office and extra leisure time thanks to computers. Well, it happened and I'm an example of it. I have worked for a Sydney company for the last 21 years. During that time I have lived in Sydney, Tasmania and now Canberra. Each year, during the winter, I work from Europe or from my motorhome in northern Australia.
I haven't been into the office for more than 10 years.
My employer emails assignments to me and I complete them using the internet and email him an invoice each month. My entire life is on my laptop. I own a printer, but it is only used for my wife to print her bank statements.
Get with the program, Malcolm!
John May, Lyneham
Seeing red over bins
Our household garbage bin was emptied on Friday, and when I went to bring it, I found that the green lid had been replaced with a new red one.
All the bins in our street and in neighbouring streets now appear to have replacement red lids. What is the reason for the change? At a time when all our rates are rising, this must be a costly exercise.
The old green lids were a hard plastic and probably can't be recycled. Thousands and thousands of lids will need to be disposed of.
I would be interested to know why these garbage-bin lids are being changed.
Is it something that will take place all around Canberra, or just in specific areas? What is the cost of this environmentally unfriendly exercise? Is it really necessary?
Elizabeth Chisholm, Red Hill
Tony Abbott defies good economic sense
Tony Abbott's plan (''Secret plan to free up banks'', June 20, p1), is lunacy on steroids. Because of decades of tough bipartisan regulation, no bank has gone broke in Australia since the Great Depression. We learned from the Great Depression. America and Europe did not.
When the financial crisis of 2007-08 occurred, US and eurozone banks went broke in droves. No banks went broke in Australia. No recession here.
Abbott is an economic ignoramus. Freeing banks from regulation is like freeing aircraft from traffic control at Sydney Airport. Crashes will happen. Americans have so little faith in their currency and banks that they put $729 trillion into currency and credit derivatives. That could pay off America's national debt ($17.5 trillion) 41 times. My source is the US Treasury at: www.usdebtclock.org Only go there if you have lots of $100 bills under your bed.
Abbott wants to mimic deregulated American banks.
Graham Macafee, Latham
Wrongdoers protected
The problems highlighted in John Warhurst's article (''Darkness in dysfunction'', Times2, June 19, p1) concerning dysfunctional institutions are alive and functioning within many organisations large and small.
These dysfunctional institutions exist because the policies and practices of those institutions and the people responsible for good governance make it possible for the bad apples to operate and thrive within those organisations.
These policies and practices include an FOI system biased against anyone seeking information from an organisation seeking to hide the truth, a rush to deny any wrongdoing, the demonising of a person making a complaint and organisational closure of ranks to support the alleged wrongdoer. They also hide behind legal advice which the average person cannot afford to challenge. These problems are highlighted in news reports of claims of bullying sidelined, hushed up or simply not properly investigated.
A case which highlights these problems was the investigation into claims of improper behaviour by CIT. Following a public outcry, an ''independent'' investigation was held where some 47 people made complaints against CIT.
Not one complaint was upheld and the Minister for Education has stated that there were no cases of bullying.
The cases were not properly investigated and the final decisions were not made by the independent investigator but by CIT. Claims of bullying against staff who had left were not investigated. Staff against whom allegations were made were able to respond to those claims but their responses were not made available to the person making a claim to validate the responses. This was to protect the rights of the alleged wrongdoer. Alleged wrongdoers have more rights than the victims.
Robert Knight, Bywong, NSW
Uncertain supply
George Williams (''Palmer the ballast in Canberra balancing act'', Times2, June 19, p5) asserts that Australia's major parties have said ever since the dismissal of Gough Whitlam that they will not reject supply bills. I don't recall any such statement on the part of the Coalition (for what it would be worth). Would it not amount to an admission of guilt in relation to their extraordinary and reprehensible behaviour in 1975?
Frank Marris, Forrest
Dual standards
So, Foreign Affairs Minister Julie Bishop says the Australian government is ''deeply concerned'' about the estimated 150 dual citizens fighting with opposition groups in Syria and Iraq and she had already cancelled ''a number'' of passports (''Australians fighting for rebels in Iraq'', canberratimes.com.au, June 2).
While few would take issue with the basis of the government's concerns, perhaps they might resonate more in the community if they did not appear to be so hypocritical?
Given the government's genuine concern is to discourage young Australians from getting caught-up in foreign conflicts and acquiring skills and knowledge which might place our own civil society at risk, we can surely only wonder how many of the passports of the estimated 400 young Jewish Australians who have served with the Israeli defence forces in ''disputed but unoccupied'' Palestinian territory in recent years have been cancelled?
John Richardson, Wallagoot, NSW
Julie Bishop is right to cancel passports of those accepting all this country has to offer and then - armed with dual nationality - going overseas for combat. We must make it widely known: come here and your allegiances from now on are exclusively to this country, no other.
Better still, abolish dual citizenship, which is after all nothing more than hedging your bets.
Charlotte Beaupipe, Dickson
Extravagant Hockey
Joe Hockey spent $50,000 to bring in a celebrity chef to cater for a dinner in New York in April. That's about seven full-year aged care pensions. I understand the need to impress financial leaders, but there is a limit. My elderly friends on pensions go without heat because cannot afford to pay for gas.
Were the US bankers and company bosses sufficiently impressed by Mr Hockey's expensive chef to invest in Australia and make our pensioners warm in winter?
J. Nesbitt, Page
Crumby excuse
A new slogan for Coles: ''Our fresh bread, half-baked daily - just like our explanation'' (''Coles lied with 'fresh' bread claims'', June 19, p4).
Heino Lepp, Macquarie
In an episode of Fawlty Towers, Mr Hutchison asks Basil Fawlty if the vegetables in the Spanish omelette he has ordered are fresh and not frozen. Fawlty stresses that, although frozen, the peas were definitely fresh when they were first frozen.
Similar to freshly baked bread?
Greg Simmons, Lyons
Productivity golden egg awaits plucker
I couldn't agree more with Philip Thomson's assessment of the potential value to the broader economy of government public data assets (''Big Data could rescue public service and boost Australian economy'', June 19, p5). But it's not limited to data. There's another ''golden egg'' called AUSkey which is issued by the ATO to all Australian businesses so they can authenticate themselves to government for things like BAS reports.
Sadly, the ATO doesn't allow AUSkey to be used by business to authenticate other businesses, despite multiple reports indicating a productivity value of well over $5 billion per year through things like e-invoicing that only need a security framework to be widely used. There's no technical reason why AUSkey cannot be used for B2B - and it would cost the government almost nothing.
It's basically because the ATO has no mandate for national productivity.Treasury has the mandate, but they are filled with economists that only understand assets like roads and electricity poles.
So there remains a golden egg suspended between clueless and careless. And there it rests, a huge low-hanging fruit - while Australia slips down the global productivity index. Who will pick it up? Malcolm?
Steven Capell, Turner
Roo cull needs proof
Daniel Iglesias (''Responsible roo cull essential for ecological balance'', Times2, June 19, p5) should put up or shut up in his endless claims that culling kangaroos is good for the environment. In the course of three hearings before the ACT Civil and Administrative Tribunal, as well as government responses to a stream of freedom-of-information requests, the ACT government has still failed to show any scientific basis or data supporting its notion that there are too many kangaroos on our reserves.
Frankie Seymour, Queanbeyan, NSW
To the point
SEXY V BORING
Ah, silly me. I finally understand the logic of the Capital Metro light rail folly after clarification by Katy Gallagher (''Report casts more doubt on benefits of Gungahlin light-rail line'', canberratimes.com.au, June 19). Costs and benefits don't matter for the ACT government since ''trams are sexy and buses are boring''.
Jeff Carl, Rivett
SCHOOLED FOOLS
Steve Ellis (Letters, June 20) says that ''the ACT has the most highly educated voters in Australia'' . The ACT invariably elects Labor representatives federally. So federal Labor takes the ACT for granted and ignores it. The federal Coalition ignores the ACT because it never has anything to lose. Seems to me that the ACT voter may be the most highly educated but surely is the dumbest.
John Collet, Redlynch, Qld
LIE OF THE LAND
I fully support John Whitty's criticism (Letters, June 19) of P.M. Button on what a ''mandate'' actually is. A mandate created out of lies is not a mandate at all and the increasing use of lies by leaders of our political parties needs to be stopped before they become the rule rather than the exception.
Ric Hingee, Duffy
CAPE CRUSADE
FIFA's world soccer rankings have Australia at 62 and that behemoth of soccer off the West Africa coast, Cape Verde (population 450,000), at 39; another instance of FIFA's farces?
Dave Harding, Sunshine Bay, NSW
LOVE THE BUS
For all the people stuck in Sydney airport trying to get to Canberra on foggy mornings, there is an alternative: take the bus. The bus is reliable and starts and stops right in town. Using it saves money for passengers and greenhouse-gas emissions for the planet.
Caroline Le Couteur, Downer
SEASON REASON
Shouldn't the Midwinter Ball be the Earlywinter Ball (''Black dominant as Canberrra goes Gatsby for Midwinter Ball'', June 19, p3)? Midwinter is four weeks away. Maybe the Winter Ball is the answer.
William Slocum, Deakin
MUDDLE RIDDLE
I don't think any of us should be convinced by Daniel Iglesias' muddled opinion of kangaroo ecology and its relationship to biodiversity (''Responsible roo cull essential for ecological balance'', Times2, June 19, p5). Is this not the senior ACT government spokesman who said we must kill off kangaroos in case they starve in the future?
Philip Machin, Wamboin, NSW
Email: letters.editor@canberratimes.com.au. Send from the message field, not as an attached file. Fax: 6280 2282.Mail: Letters to the Editor, The Canberra Times, PO Box 7155, Canberra Mail Centre, ACT 2610. Keep your letter to 250 words or less. References to Canberra Times reports should include date and page number. Letters may be edited. Provide phone number and full home address (suburb only published).
Morning & Afternoon Newsletter
Delivered Mon–Fri.