Canberra doctor fighting deadly ebola
CANBERRA doctor Kamalini Lokuge has returned home from Uganda where she has been helping fight one of the world's most feared diseases, ebola virus.
The deadly virus killed three health care workers as well as seven locals in the Democratic Republic of Congo in August and according to Doctors Without Borders the Ugandan outbreak was confirmed after 16 people had already died.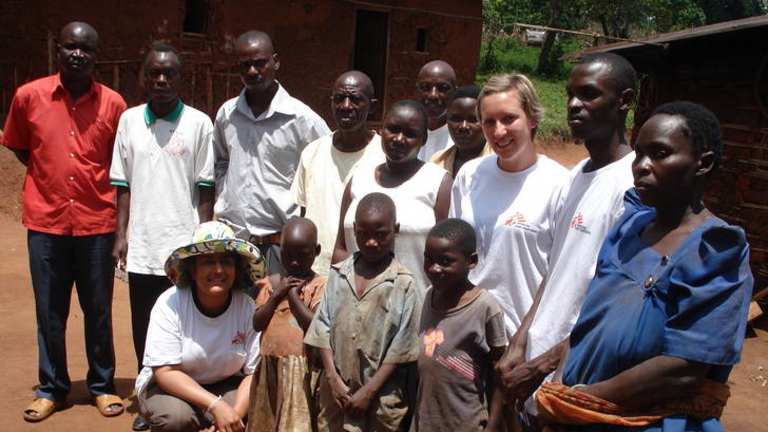 It was the third time Dr Lokuge had dropped everything at the Australian National University, where she works as an epidemiologist, to help Doctors without Borders provide life-saving medical care in the desperately poor African country.
''One of the younger women is the head of three households - 11 people in that family had died - she is a very strong women who is carrying on despite such a big loss,'' Dr Lokuge said.
''As a doctor you want to help and Médecins Sans Frontières works in real partnership with the community. MSF looks at what the patient and the community needs,'' she said.
As well as medical help MSF educates the community to ensure survivors and relatives of people who died from ebola virus are not ostracised.
''Because of what happened to that family, the community was quite scared. So we went and spoke to their local church and their community leaders. We went to the house where the outbreak started so the community could see they weren't infectious and there was no risk anymore.''
As an epidemiologist Dr Lokuge's role during the most recent outbreak was to trace all the potential contacts and transmissions of the virus, putting patients in isolation until the risk of infection has passed effectively containing the virus.
Scientists suspect ebola virus lives in bat colonies and Dr Lokuge said the outbreak started after one family member spent time in the forest.
''People get infected during funerals. Someone dies of ebola, other people come to look after them, nurse them, and then prepare and bury their bodies. You get amplification that way.''
But poorly equipped hospitals with no running water and gloves also spread the infection.
''Diseases like this are not like the flu. You can't get it from sitting next to someone on a bus. But in hospital you have very sick patients who are vomiting, bleeding or have diarrhoea, and when you don't have the equipment to maintain basic hygiene, that's when the outbreak gets big.''
She said better infection control and basics such as running water, gloves and proper waste disposal would lower the death toll.