Canberra gets an internet cat video film festival thanks to the RSPCA
Canberra is getting an internet cat video festival.
The idea is simple - people gather to watch 100 internet cat videos together at the Old Bus Depot Markets in November. Think of every video you've ever watched to avoid doing work, wrapped up in one furry feline package.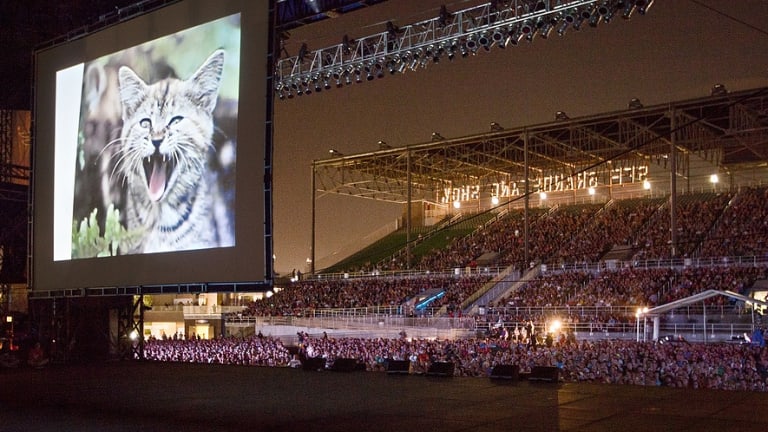 It's hosted by the RSPCA ACT and is billed as a "spooky" cat film festival, although it will be held well after Halloween.
There will be a "cattoo" parlour, a photo booth and a dress-up competition. Plus a "full moon night market" and food stalls.
There's only one hitch - you can't actually bring your cat. Pets are expected to remain at home.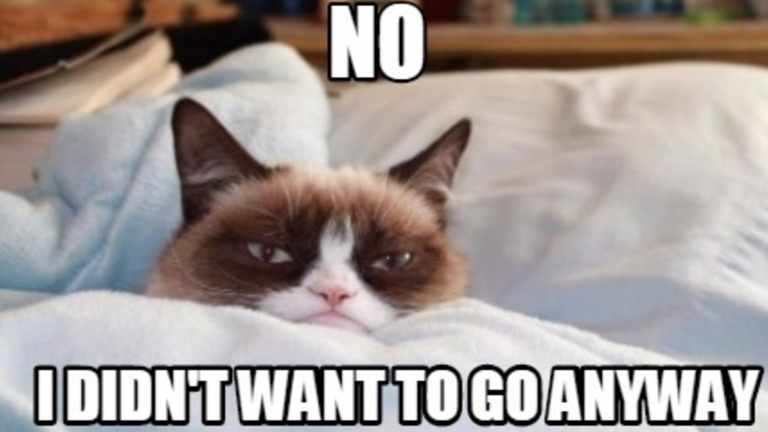 The RSPCA will screen a film reel featuring about 100 cat videos from around the web.
The reel is produced by the Walker Art Centre in Minneapolis, one of the United States' most respected art institutes, which put on the first ever cat video film festival back in 2012.
The Walker Art Centre's Internet Cat Video Festival came about after a half-joking suggestion from an employee but went on, predictably, to be an enormous hit with 10,000 attendees and sold out tickets.
It has since toured around the country and the world.
The 2015 festival reel included Henri le Chat Noir, a fluffy creature whose existential angst is captured in silent, subtitled black-and-white films.
And there's also Jurassic Park with Cats - which recreates the kitchen scene that left thousands of 90s kids scarred for life and probably accounts for why milennials don't cook much.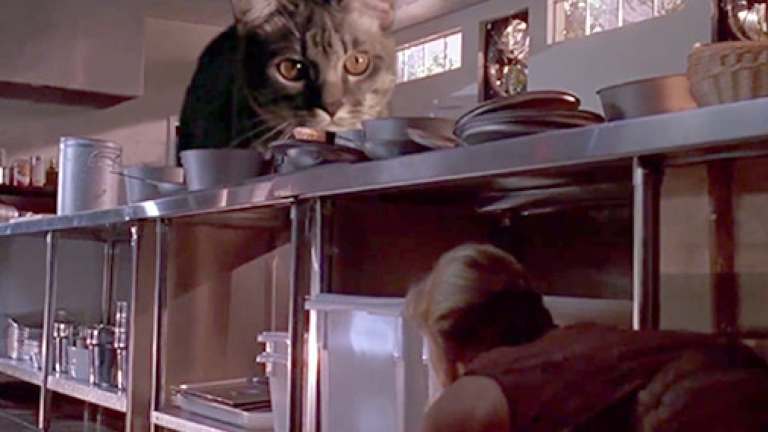 RSPCA chief Tammy ven Dange said the Canberra cat film festival was an exciting prospect. The organisation rehomes about 2000 cats every year.
"We're thrilled to finally have an event just for [cat lovers] and anyone else that wants to have a claw-some good time with their friends and family," she said.
All the funds raised from ticket sales will go towards the RSPCA's work.
The Spooky Cat Film Festival is on Friday, November 13, from 6pm. The film screening begins at 8pm. Old Bus Depot Markets, Kingston. Tickets $15. See rspcacatfestival.com
Natasha Rudra is an online editor at The Australian Financial Review based in London. She was previously life and entertainment editor at The Canberra Times.