Canberra has one of Australia's lowest rates of organ donation registration
Are we half-hearted, lazy or frightened?
Across Australia, 32.4 per cent of adults are registered to donate their organs but in the ACT just one in five is prepared to give the gift of life.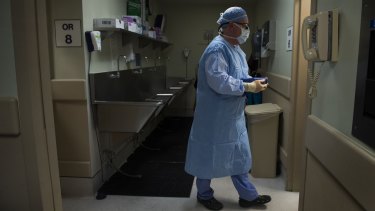 ACT donors account for about 1 per cent of the 6.2 million Australian donors.
Figures provided by the Australian Organ and Tissue Authority show as of May 2016 there are 68,000 ACT residents on the Australian Organ Donor Register – 21.4 per cent of Canberra's adult population.
The ACT has the second lowest rate of registration in the country – Northern Territory has the lowest.
Australian Human Services records show there are 26,646 female ACT donors with legally valid consent to donate and 16,749 men - less than the figures provided by the authority.
The federal government created a national reform agenda to lift rates of donation.
The program is leading to a steady increase, with 2015 having the highest rate of donation and transplantation since national records began. That year 435 organ donations gave 1241 Australians a new chance at life.
However, there's a gap between intention and official registration.
Data collected by the authority shows 69 per cent of Australians are generally willing to become organ and tissue donors, yet less than half that number are officially registered.
Fewer than one in 100 people die in hospital in the circumstances where organ donation is possible.
However, an authority spokeswoman said the family of every potential donor will be asked to confirm the donation decision of their loved one before it can proceed.
"In 2015, organ donation proceeded in 91 per cent of cases where the deceased was a registered donor – this drops to just 52 per cent where the potential donor had not registered and the family had no prior knowledge," she said.
"Registering your decision is important because it leaves your family in no doubt of your decision to save lives as a donor."
During DonateLife Week, July 31 to August 7, the authority is asking Australians what they are waiting for.
The DonateLife website, donatelife.gov.au, provides a simple platform for Australians to self-select their preferred method of registration either online, via the Medicare Plus Express app or by signing and returning hard copy forms.
Georgina is a reporter for The Canberra Times