Canberra Innovators: Specialised recruitment service fills a need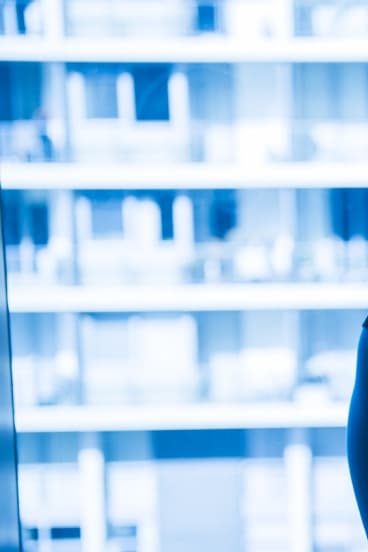 When Jessica May went looking for a highly specialised recruitment service on the internet and couldn't find it, she knew she had found a gap in the market place that needed filling.
Like so many other entrepreneurs she started with an idea to improve her own life, which set her on the road to having a start-up.
Ms May said she experienced discrimination after it was revealed to her workplace that she had an anxiety disorder, which had been made worse by a hyperactive thyroid condition.
"I wanted to work from home and couldn't find anything," she said.
Her business, Enabled Employment, started trading on July 1 and was covering its own costs within weeks.
Ms May's concept was to link highly-skilled people with disabilities with employers who needed specialist staff who would work off-site.
"When people hear the word "disabilities" they tend to think of intellectual disabilities, but that is only one segment of the population," she said.
"Many more people have so-called 'invisible disabilities' and if they didn't tell you about them you'd never know.
"It can be things like chronic fatigue, multiple sclerosis, a heart condition, epilepsy. People on the autism spectrum often find it very hard to get work but they can have amazing computing skills. These are highly skilled people, who find it difficult to go to the office everyday but can be extremely valuable employees working from home."
Ms May has registered 18 employers, including international companies Aspen Medical and Veritec.
She was encouraged by the Canberra Business Council to do a start-up, helped by the Lighthouse Business Innovation Centre and has beenaccepted into the highly competitive Griffin Accelerator program.