Canberra man arrested over huge drug haul bound for Fyshwick
A 23-year-old builder who lived with his parents in the suburbs of Canberra was arrested on Tuesday, months after authorities intercepted more than 350 kilograms of ecstasy destined for Fyshwick.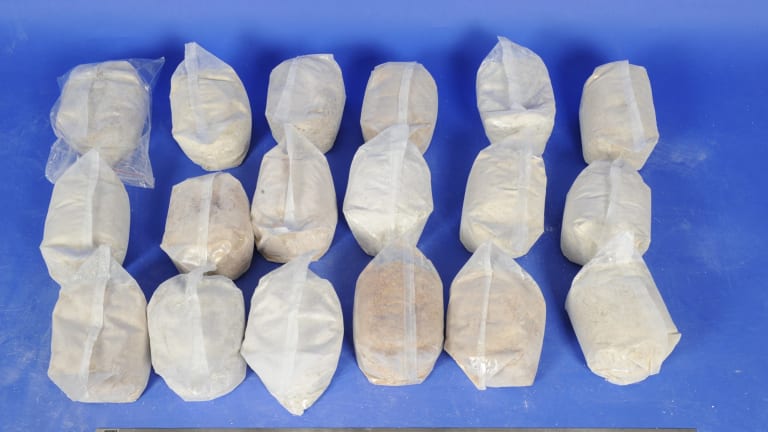 Tamim Jamaal Nozhat faced the ACT Magistrates Court on Wednesday charged with importing a commercial quantity of a border controlled drug, an offence that carries a maximum penalty of life imprisonment.
On May 17, border force authorities in Sydney using X-rays spotted "anomalies" in a air cargo consignment of pool cleaner from Hamburg, Germany, heading to an industrial address in Fyshwick.
The eight cardboard boxes contained 144 buckets marked as chlorine. Nestled in the loose powder chlorine were vacuum sealed bags containing an off-white crystalline substance.
The substance tested positive to MDMA.
Police allegedly found more than 356 kilograms of the drug with the potential to make 1.2 million tablets with an estimated street value of up to $40.5 million.
The pure weight of MDMA was allegedly 279 kilograms.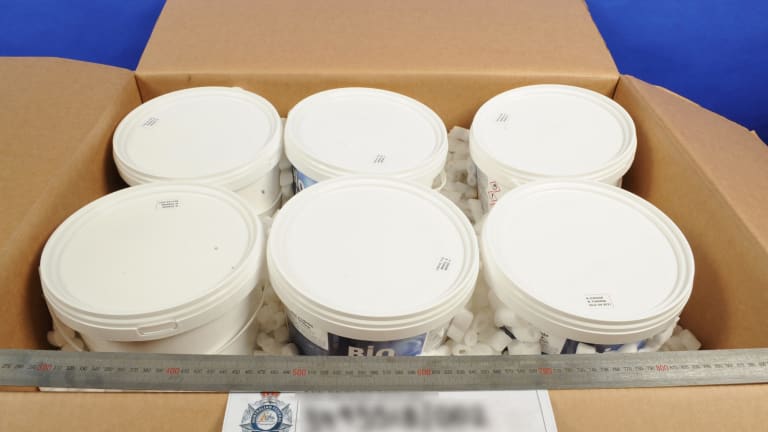 After a seven-month investigation, Mr Nozhat, of Crace, was arrested at a construction site in Lawson on Tuesday and on Wednesday faced court, where he applied for bail.
In documents tendered to court, police allege Mr Nozhat started pool cleaning company Wholesale Pool Supplies, of which he is a sole director, and used a suspected false identity to import the drugs into Australia.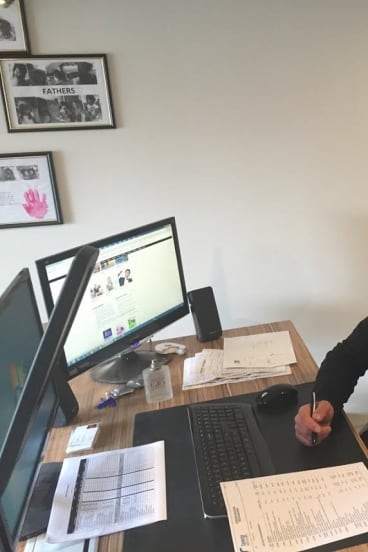 Mr Nozhat is alleged to have rented the commercial property in Fyshwick where the consignment was addressed.
He is also alleged to have paid the import fees and tax on the consignment.
Mr Nozhat said he was a builder, the documents say, and had recently finished a building and construction management course.
There is no suggestion the building business to which Mr Nozhat is connected is anything other than legitimate.
Federal prosecutor Edward Chen opposed Mr Nozhat's release on bail, citing police and his office's fears the man would flee.
He pointed to the man's connections in Germany, and Afghanistan, where members of his family lived.
He said the amount of drugs involved was "staggering", Mr Nozhat had access to large amounts of money, and if convicted he would face a lengthy term of imprisonment.
He said the prosecution case was strong.
"The incentive to flee is immense," he said.
But defence solicitor Michael Kukulies-Smith told the court police interviewed Mr Nozhat and searched his home in May, and so the man had known since then that he was under investigation.
Police had obtained nothing substantial in relation to the investigation for months, the lawyer said, and since May Mr Nozhat had been allowed to speak to witnesses, and even leave the country.
It was "extraordinary" police were now saying the man was a flight risk, he said.
But Magistrate Beth Campbell refused bail.
She said if anything, the man may have been emboldened by the time it took for his arrest, thinking he had got away with the alleged offence.
She said that changed on Tuesday, as he had now been charged.
She noted the sophistication of the alleged crime, the access to large amounts of money and suggestions he may have been involved in fake identities.
She was not satisfied any bail conditions would mitigate the risk of flight.
The man has not entered pleas.
The case returns to court December 20.
Outside court on Wednesday, senior members of the Australian Border Force, ACT Policing and the Australian Federal Police addressed the media on the joint operation that led to Mr Nozhat's arrest.
Police said the intended recipient of the MDMA was part of an ongoing broader organised crime investigation.
Canberra's deputy chief police officer, Mark Walters, said that while the drugs were seized out in NSW, it was the most significant ever bust of drugs destined for the territory.
"The impact on the community, if that had hit the streets, would have been quite significant," he said.
He said police were dedicated to reducing not only the supply of drugs, but also helping reduce demand.
"We know the harmful effects of illicit drugs on the community, we encourage people to refrain from using illicit drugs," he said. "No drugs are safe."
Australian Border Force acting assistant commissioner Sharon Huey said authorities had the technology, resources, and intelligence to target and disrupt drug importations.
Authorities said investigations were ongoing.
Alexandra Back is a reporter with The Canberra Times
Morning & Afternoon Newsletter
Delivered Mon–Fri.