Canberra mum says 'I'm willing to give birth on The Voice'
Canberra mum Amber Nichols will be close to 36 weeks' pregnant as she prepares for the next round of The Voice - and she's ready to give birth during the course of the competition if it comes to that.
She is due to give birth to her second child – a girl – in the first week of September. The live shows for the singing competition run throughout August, so she will be cutting it fine.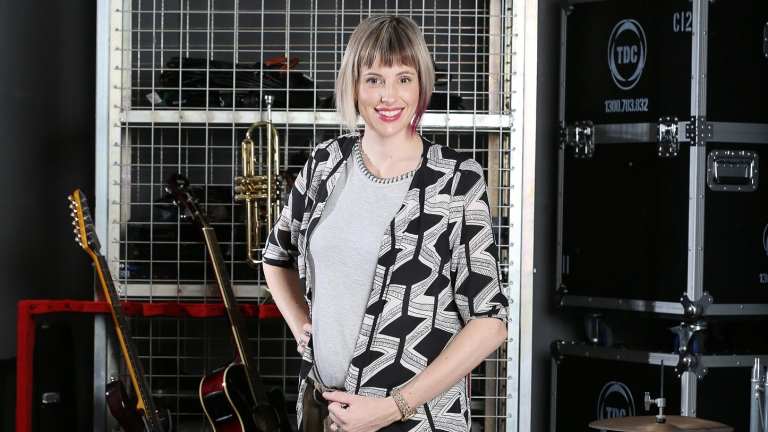 "I've definitely got my concerns because I feel quite breathless when I try to sing and I'm concerned about my energy levels, but at the same time, it's a cool thing to do and a great opportunity," she said.
"If I have to do it pregnant, who cares? I really don't care, I'll do it. If I have to give birth up there [in Sydney], whatever, I still want to be part of it. I've got a pretty great family so they would rally and support me."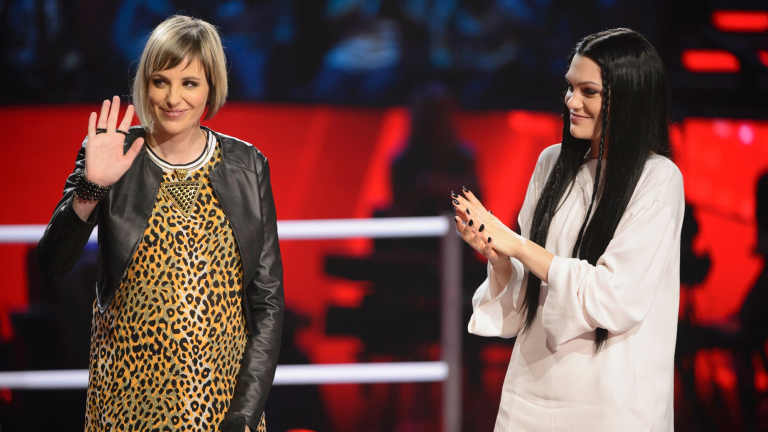 Amber won the super battle on Sunday night in a pre-recorded show, battling against fellow Team Jessie artists Ethan Conway and Mahalate Teshome. The theme for their battle was "Songs About Heartbreak" and Amber's rendition of You Ruin Me by the Veronicas convinced coach Jessie J she was most ready for the live shows.
"I could definitely put my stamp on that song and show who I am," she said.
The 32-year-old Telstra executive from Franklin almost left the show after she was out-sung by a fellow contestant in an earlier round but was instead sensationally saved by coach, British mega-star Jessie J, who wanted her to stay in the competition.
"She's really great," Amber said. "She feels really invested in you outside the whole process of the show as well so it's not just when the cameras are on. She puts in a lot of effort, she wants to get to know everyone, she wants everyone to do really well and see them grow and succeed outside of the competition which I think is pretty special."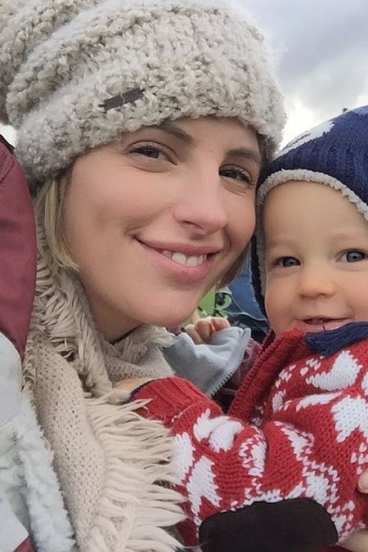 And giving her some good advice for the competition has been Amber's best friend Hayley Jensen, also from Canberra, who competed on both Australian Idol and The Voice.
"She's been in the audience for all my shows," Amber said.
"She kind of prepared me a lot and said, 'You know as artists we get don't often get a chance to be on a stage and be exposed to that many people so just focus and enjoy the process as much as possible'.
"Some people get frustrated by all the waiting around but Hayley said, 'It's fantastic, it's great'. You get your hair and makeup done and nobody is going to make as much a fuss of you ever again. Enjoy every second of it and grab the opportunity with both hands and make the most of it."
And as for her previous coaches, the Madden brothers, Joel and Benji, who selected her during the blind auditions? She reckons they smelt amazing as they congratulated her.
"They smelt spicy! It was like their aftershave or something and I just thought, 'Oh that's nice'. Whenever I think back to that moment, I remember their smell."
There's no goss either about the Maddens' celebrity wives – Benji is married to Cameron Diaz and Joel to Nicole Richie.
"So many times I wanted to ask them about them, but I thought, 'Better not'. They get that a lot. They were still deciding my fate in this competition so I didn't want to piss them off."
Amber is married to Pete and they have a 15-month-old son Charlie. She is the daughter of Sheryl and Alan Mitchell, growing up in Tuggeranong. She has two brothers, Kyle and Ethan, and a sister, Casey. She went to Downer Primary, MacKillop Catholic College (then Padua High School) and Narrabundah College where her interest in singing was sparked.
She says she had no expectations of how she would go on the show.
"I didn't know if I could do it because I get stage fright and nervous. I didn't even know if I could sing but it's been all right. I just pretend I'm only singing to the audience and it's only when I watch it on TV I realise how many people are watching."
So if she wins the competition will her little girl be called Jessie? Amber just laughs. Watch this space.
Megan Doherty is a reporter for The Canberra Times