Canberra singer Lucy Sugerman lives to fight another day on 'The Voice'
We've been her biggest fans from the moment she first appeared on The Voice but now it seems Canberra singer Lucy Sugerman has captured the nation's hearts too.
Lucy was voted through by the public on Sunday night's episode of The Voice after opening the show with Miley Cyrus's Wrecking Ball. Perched in a giant fluorescent ball high above the stage, Lucy gave a stunning performance and was one of the first singers voted through to the next round by Australian viewers.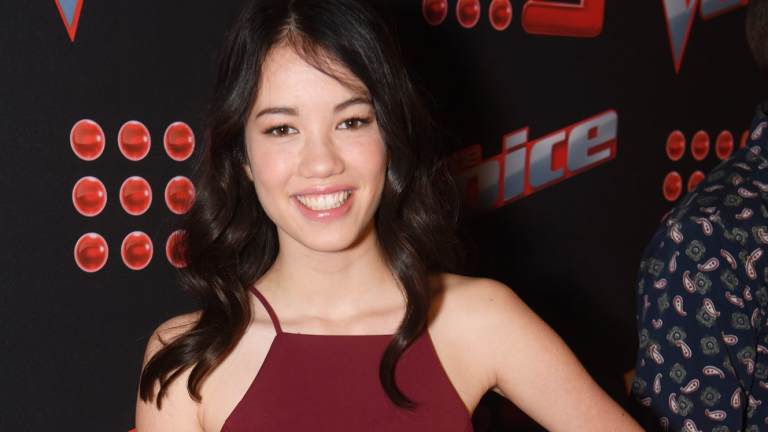 She'll continue vocal coaching with global singing superstar Seal over the next week before performing live again on Channel Nine next Sunday night.
Speaking to The Canberra Times following her victory last week, Lucy said she was stunned her journey on The Voice kept continuing week after week.
"It feels insane," the St Clare's College student said.
"I didn't even think I'd get past the blind audition at all - and I know everyone says that but I genuinely thought 'I don't know if this show's for me'.
"It's amazing that Seal believes in me and thinks I can take it out."
To get this far in the competition is an incredible achievement for the former national busking champion, with more than 4000 singers applying for the show earlier this year.
So after four of the show's most memorable performances so far, does Lucy think she can win?
"I don't know about that," she laughed.
"Have you seen the contestants this year? They're incredible. The amount of talent they find every single year is so cool.
"The main thing I want to get out of this experience is to grow as an artist, a performer and a person, and get some exposure."
Lucy Sugerman appears on The Voice, Channel Nine, next Sunday 11 June 2017 from 7pm.
Bree Element is the life and entertainment editor at The Canberra Times