Canberra Symphony Orchestra plays Beethoven, Vaughan Williams and Vaňhal
Llewellyn Two: Canberra Symphony Orchestra: Johannes Fritzsch, Conductor;Phoebe Russell, Double Bass. Llewellyn Hall, ANU, May 2 and 3, 7.30pm (pre-concert talk 6.45pm). cso.org.au.
The second Llewellyn series concert for 2018 will mark conductor Johannes Fritzsch's debut with the Canberra Symphony Orchestra.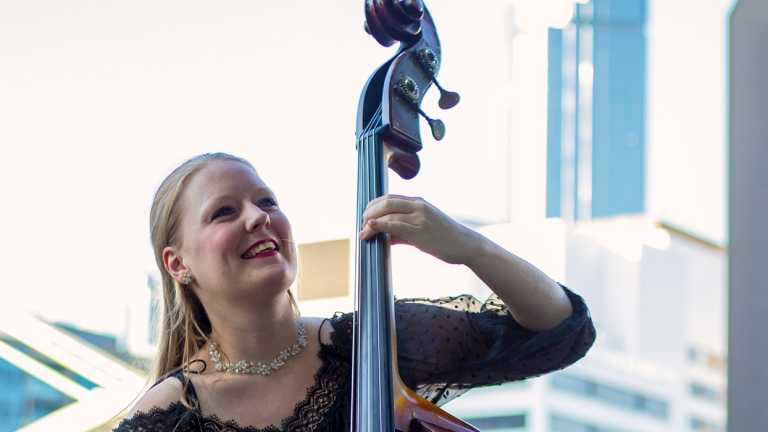 The German-born conductor has lived and worked in Australia for many years. He's had a long relationship with Opera Australia and met his wife, Australian violinist Susan Collins, while conducting a production of Alban Berg's Wozzeck with the company in 1999. His posts have included being chief conductor of Graz Opera from 2006 to 2013 and chief conductor of the Queensland Symphony Orchestra from 2008 to 2013. Since 2013 he and Collins have been based in Hobart with their three daughters.
As for how his CSO debut came about, he says, "Nicholas Milton asked me - it's as simple as that".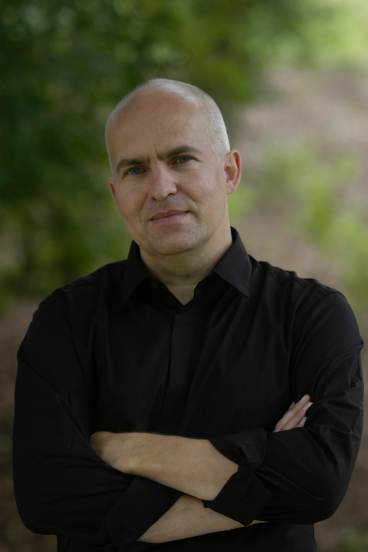 He's known Milton, the CSO's chief conductor and artistic director, for a long time and says that together they've devised "a lovely program" for the concert.
Milton wanted an early Beethoven symphony on the program and Fritzsch suggested the Second.
"It's a wonderful, brilliant piece by the rather young Beethoven," he says.
The composer wrote it in 1801-2 and it premiered in 1803
""He started to experiment with the form of the symphony - it's particularly a favourite of mine: it's bright and brilliant and full of ideas ...The way he works on the thematic material through each movement is just extraordinary. He really pushes to the limits of his time."
Fritzsch says there are points where you can see, in retrospect, where Beethoven will go with the Ninth Symphony, though it wasn't composed until two decades later.
"The potential is still there."
Also on the program is Ralph Vaughan Williams' Fantasia on a Theme by Thomas Tallis.
"It's a magical piece for string orchestra divided into two orchestras a bit like an organ ...there's a main orchestra and a smaller orchestra set back."
The result is like an "echo" effect. he says. bringing Vaughan Williams' piece with its old medieval feeling to life.
Paul Stanhope's Morning Star has been performed a lot since it was composed in 1992, Fritzsch says.
"It complements the Vaughan Williams piece, relating to Aboriginal music in terms of Australia."
While modern music is often thought of as being difficult for audiences, he thinks this piece, which uses idioms from Aboriginal music and is technically challenging to perform, will be quite accessible for audiences.
Finally, there's the Double Bass Concerto in D major by Jan Křtitel Vaňhal (1739-1813) with Phoebe Russell, principal double bass with the Queensland Symphony Orchestra, as soloist.
"It's unusual to have the double bass as a solo instrument - usually the double bass plays the bottom line," Fritzsch says.
"There are not so many double bass concertos around ...this is something very inspired."
And here, he says, the audience can see how effective the instrument can be when placed in the spotlight, especially in the hands of a skilled performer like Russell, who recently returned from a stint working with the Berlin Philharmonic Orchestra.
"She's a wonderful young player."