Canberra teen singer Lucy Sugerman powers through to 'The Voice' final 10
Every week we watch with bated breath - and every week she delivers.
Canberra singer Lucy Sugerman progressed yet again on Channel Nine's The Voice this weekend, and is now one of only 10 remaining in the competition.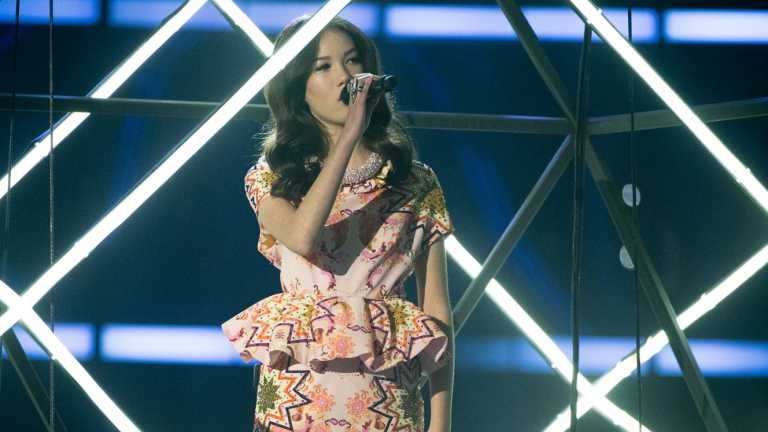 The 15-year-old's performance of the Elton John classic Candle in the Wind on Sunday night left the judges - and indeed the entire nation - bowled over, with vocal coach Seal saying he felt "honoured and privileged" to be Lucy's vocal coach.
"That was just heavenly .. and had such gravity," Seal said.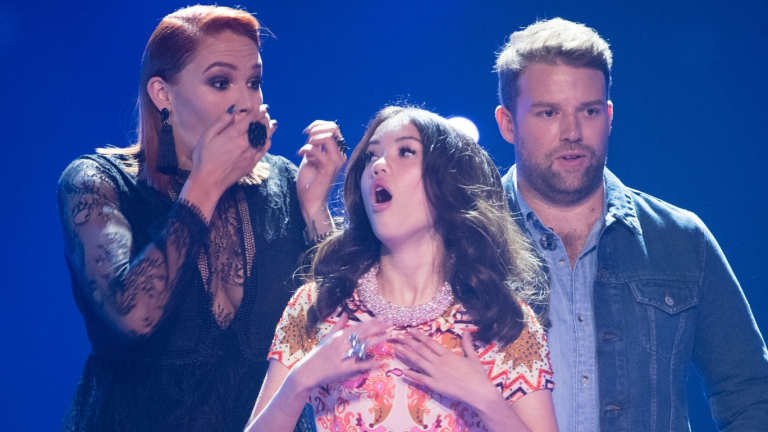 "It was exceptional ... I couldn't have done it."
Lucy was among the first singers voted through on Sunday night to the next stage of the reality music competition.
The St Clare's College student, who was singing before she could talk, is the twice national busking champion and already has one EP - The Hilltop Sessions - under her belt. She started writing songs at the age of just five and normally performs with either a guitar or piano, depending on her mood.
"I literally am a normal person - I go to school, I love Taylor Swift, I catch the bus," Lucy said.
"I keep progressing each week and I'm so happy, the response is just overwhelming."
Lucy beat 4000 hopefuls to be chosen for a blind audition on The Voice, and has since survived three rounds of the competition. While she started her journey on the show with a David Bowie classic, vocal coach Seal has chosen mostly modern songs for her to perform in subsequent rounds. Sunday night was a return to the 1970s for Lucy - a decade whose music she loves.
Lucy has been based in North Sydney for the past two weeks, rehearsing for performances on The Voice's Sunday night live shows. Dad Michael and mum Lynne are taking it in turns to drive up and down the Hume Highway to be with their daughter.
Lucy said she is definitely taking former The Voice contestant and fellow Canberran Amber Nichols advice to just take the show "one day at a time". She's especially loving being dressed by a team of stylists for each performance.
"Some people might be afraid to tell the stylist what they like and don't like but for me, I'm like 'you know what? If I'm going to be on national TV I'm going to rock it'," she said.
"Being dressed by a team is really cool and, honestly, I get stressed dressing myself, so I'm glad.
"They give me the clothes I'd normally wear - but on steroids."
Lucy will perform live on The Voice, Channel Nine, next Sunday June 18 from 7pm.
Bree Element is the life and entertainment editor at The Canberra Times